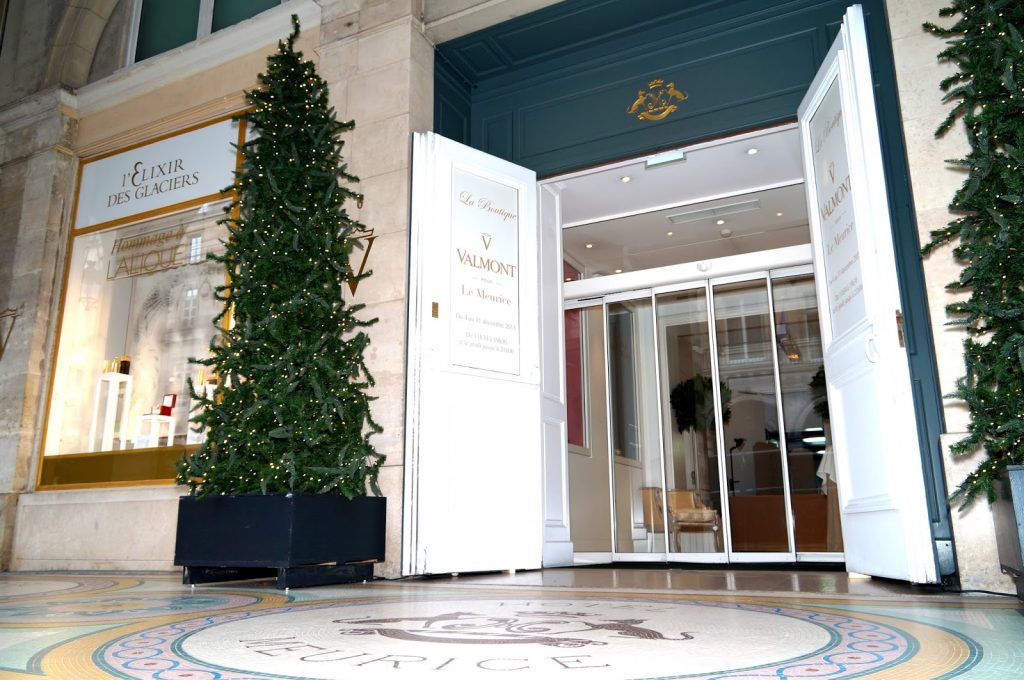 The year
has been pretty intense for Le Meurice, as the very first Paris palace
celebrates its 180th anniversary in 2015.  A celebration that has motivated me to better
explore and re-discover the hotel, from its delicious tea-time by award-winningchef Cedric Grolet to the very exclusive 100% men dedicated
Monsieur M facial treatment at the hotel's Spa Valmont.
In
addition to the comprehensive offering dispensed at the hotel spa, speading
over 340 square meters, Valmont will be present through December at Valmont
pop-up shop, within easy access from the hotel's rue de Castiglione entrance.
A smart approach, making it easier for non-regulars of the hotel to push
the door and indulge in a luxury beauty experience with the ultimate
Swiss skincare expert.
Whether
for the body or the face, Valmont's entire range is available, including of
course the brand's bestseller, the Prime Renewing Pack
that was part of my Monsieur M facial treatment.
I am
already planning my visit at the Spa Valmont pour Le Meurice pop-up before
heading to the tropics for the New Year celebrations: Le Meurice thought about male
guests with 2 Über M sessions with
a haircut, express facial or scalp massage and manicure to bring out the refined
gentleman 😉
The pop-up shop is open every day from 4th to 31st December, from 11.30am to 7.30pm and until 9pm on Thursdays.
Spa Valmont
pop-up at Le Meurice
8, rue de Castiglione or via the hotel's ground floor
75001 Paris