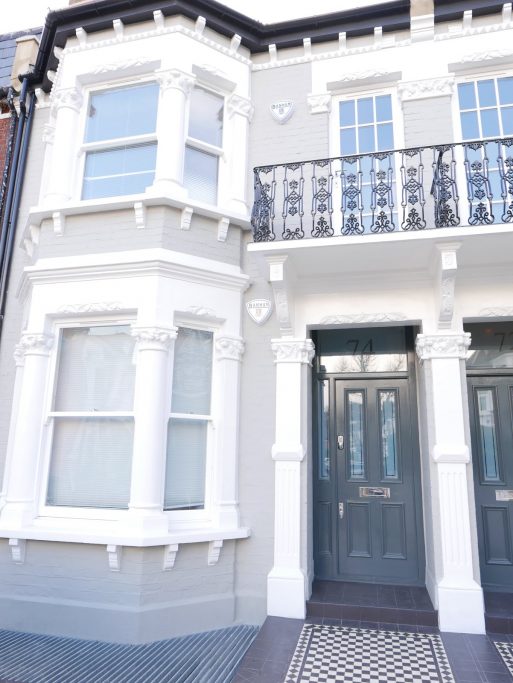 London being one of my favorite cities, I recently decided to take a much needed break from Paris and head there for some art therapy. With so many great exhibitions at the moment, it did not take me long to book an apartment via FG Properties, that I had tried already.
Although the company's service with City Relay could be improved for some details, my stay overall was very nice. I picked a modern two bedroom apartment that I wanted bright and spacious, and was pleasantly surprised when I arrived to see that it was located in a really nice Victorian building… Perfect to feel the real Londoner experience, close to both Barons Court and West Kensington underground stations.







From there, I was ready to go and explore the exhibitions on my list !
First stop: the
Victoria and Albert Museum
 with a must-see for the
jewelry
addict that I am: "
Bejewelled Treasures: The Al Thani Collection
". The exhibition presents around 100 spectacular objects belonging to or inspired by the jewelry traditions of the Indian subcontinent, drawn from a single private collection, alongside three important loans from the Queen's Royal Collection.
Diamond turban jewel made for the Maharaja of Nawanagar
Photo (c) Victoria and Albert Museum, London



Magnificent precious stones evoking the royal treasuries of India, particularly that of the Mughal emperors in the 17th century, as well as exquisite objects used in court ceremonies, are showcased.
This exhibition reveals the influence of India on jewellery made by leading European houses in the early 20th century, and displays contemporary pieces with an Indian theme made by modern masters like the house of
Cartier
.
Also at the 
Victoria and Albert Museum
 since March 5, is the "
Botticelli Reimagined
" exhibition that I had to see. Including painting, fashion, film, drawing, photography, tapestry, sculpture and print, the exhibition explores the ways that artists and designers have reinterpreted Botticelli. It includes over 50 original works by Botticelli, alongside works by artists such as Dante Gabriel Rossetti, Edward Burne-Jones, William Morris, René Magritte, Elsa Schiaparelli, Andy Warhol and Cindy Sherman.


Another unmissable exhibition in London at the moment is "Vogue 100: A Century of Style". Showcasing a remarkable range of photography that has been commissioned by British Vogue since it was founded in 1916, the exhibition has over 280 prints from the Condé Nast archive and international collections being shown together for the first time to tell the story of one of the most influential fashion magazines in the world.