It
is a known fact that some hotels are intimately linked to the cities where they
are located, becoming must-see landmarks over time. Landmarks where you can
feel and catch the full spirit of the city, in one single place.
Like
the other properties of The Dorchester Collection (The Plaza Athénée in Paris
or the Beverly Hills Hotel in Los Angeles), The Dorchester in London is one of
those.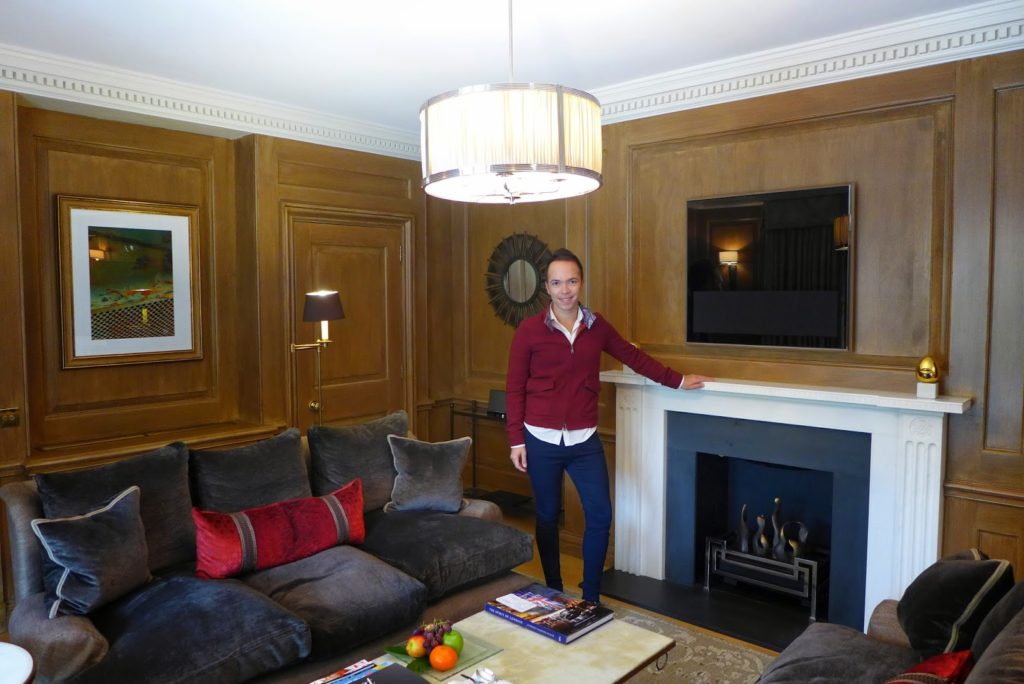 A suite fit for The Parisian Eye 🙂 Shot with my Leica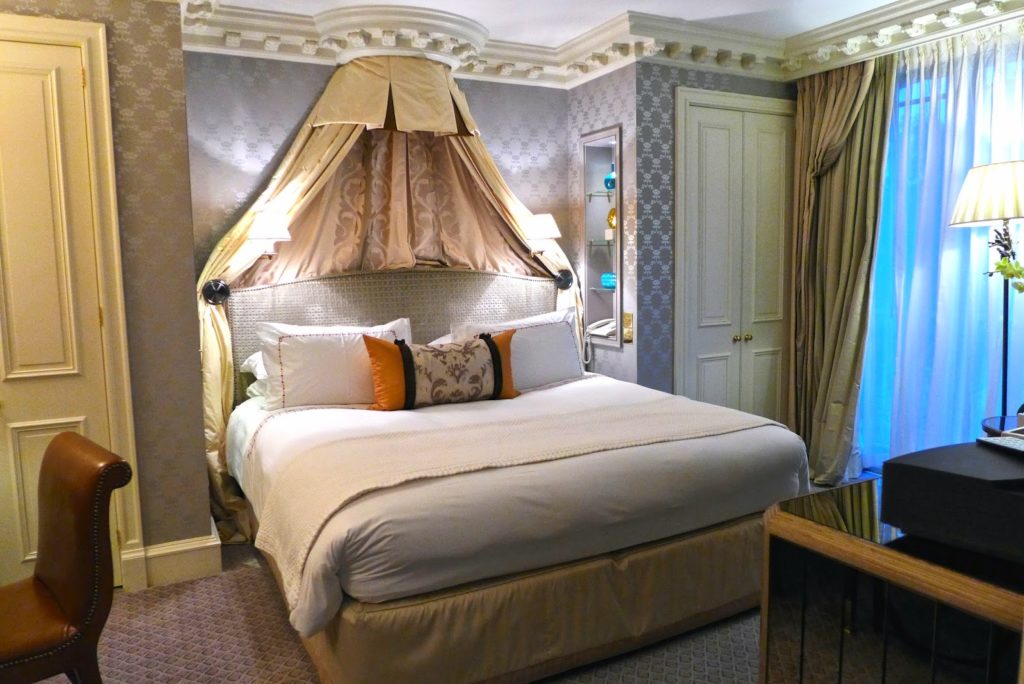 My bedroom – shot with my Leica
The
ultimate Afternoon Tea destination for visitors, guests and many Londoners
alike, their award-winning Afternoon Tea has been served with perfection since
the first day The Dorchester opened in 1931…
As
I wrote in this article, I try to enjoy this quintessentially British habit
at The Dorchester everytime I visit the city.
A convenient sit before a good sleep – shot with my Leica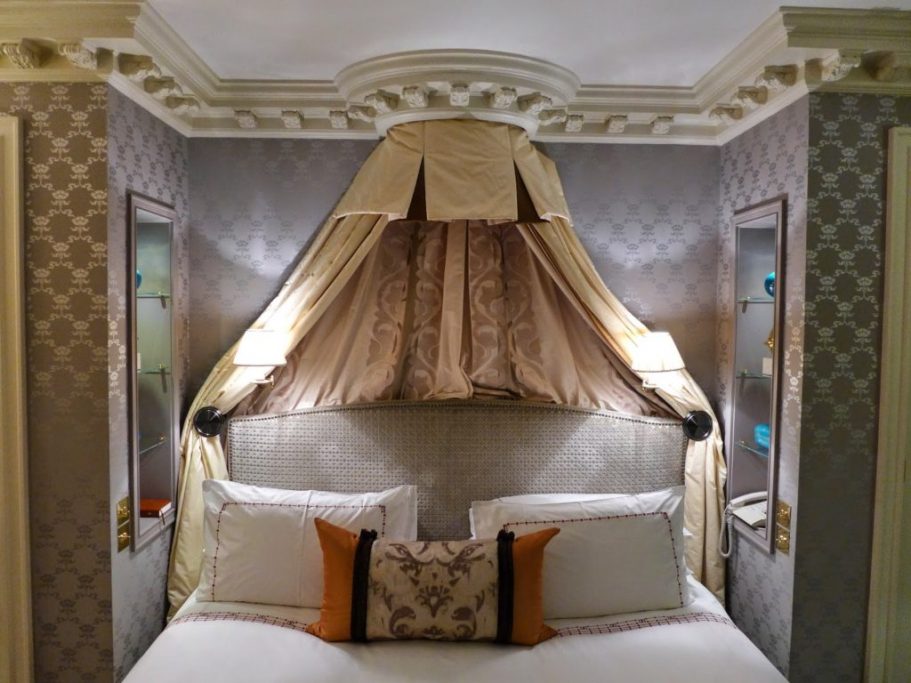 A good night ahead… Shot with my Leica
On my last
visit to London, I had the chance to take the experience much further, and
experience one of those unique, treasured « London moments » only The
Dorchester could offer in such an exquisite fashion.
What made my
stay so special ? Staying in one of the hotel's Park Suites, characterised by their splendid wood-panelled sitting
rooms full of oh so British details and furniture, and distinct dining area
providing an atmosphere of quality and tradition.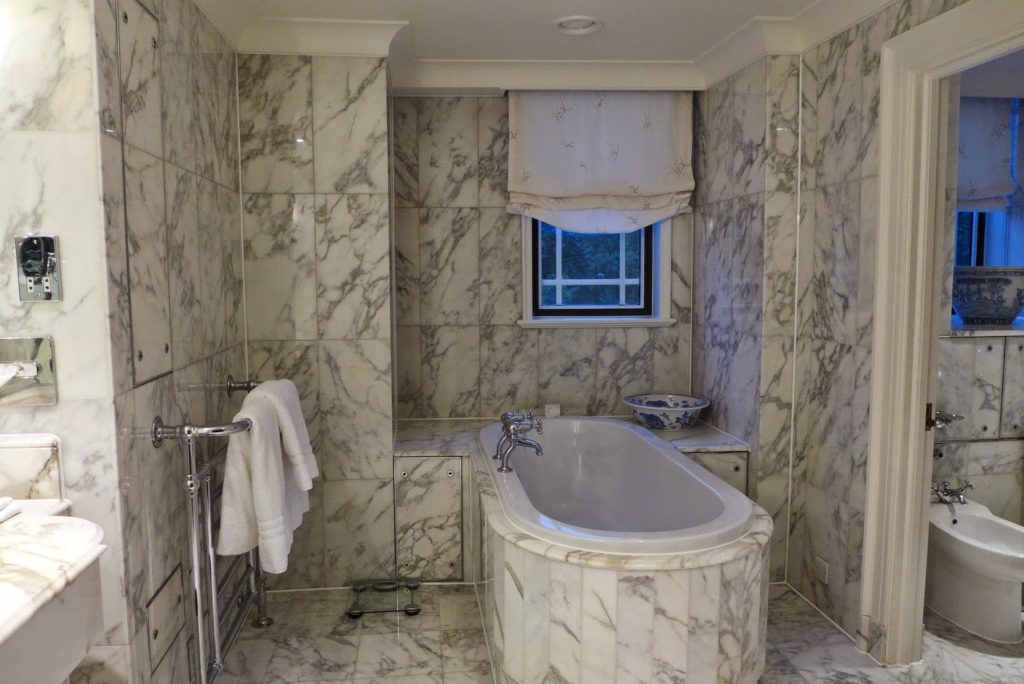 A heavenly bathroom – shot with my Leica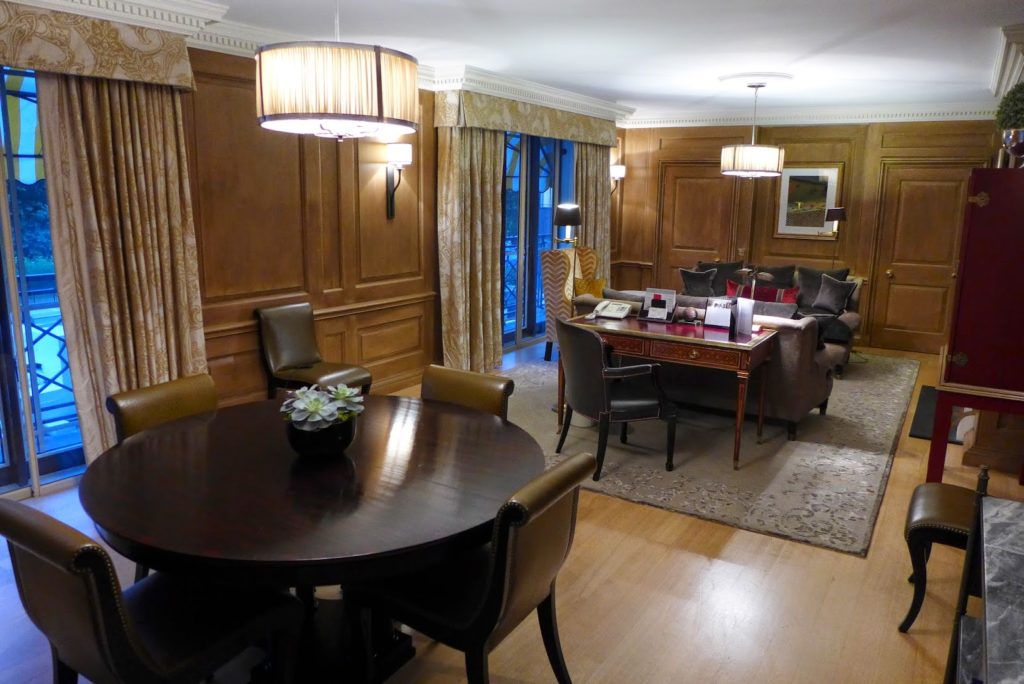 A very welcoming suite ! Shot with my Leica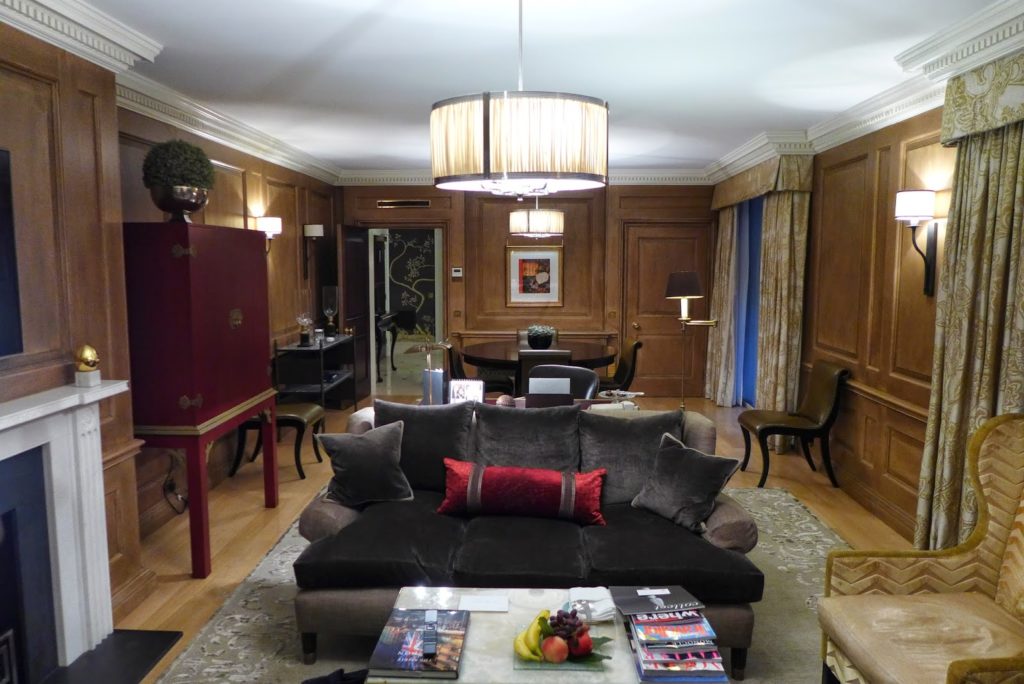 The sitting and dining room – shot with my Leica
As
usual with The Dorchester Collection hotels, the bedroom had to be one of my
favourite parts, with the fairytale bed I slept and woke up in… On my
birthday !
To
make my special day even more unforgettable, the ensuite marble bathroom with
its spectacular bathtub was the cherry on the cake – not to mention the spacious
guest bathroom I had for convenience.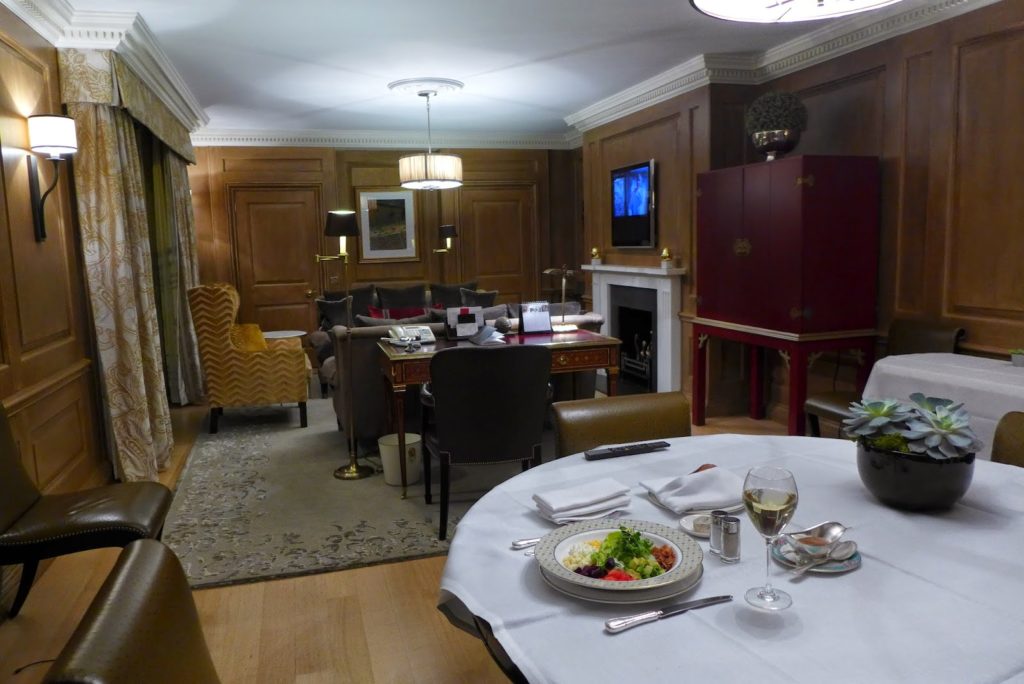 Ready for dinner ! Shot with my Leica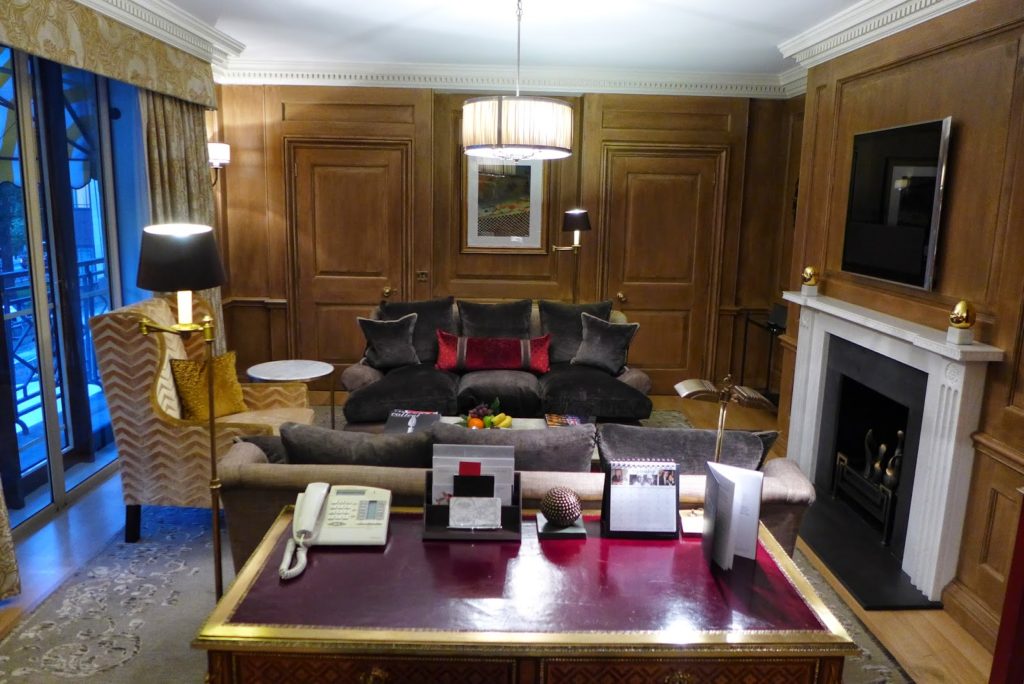 My sitting room – shot with my Leica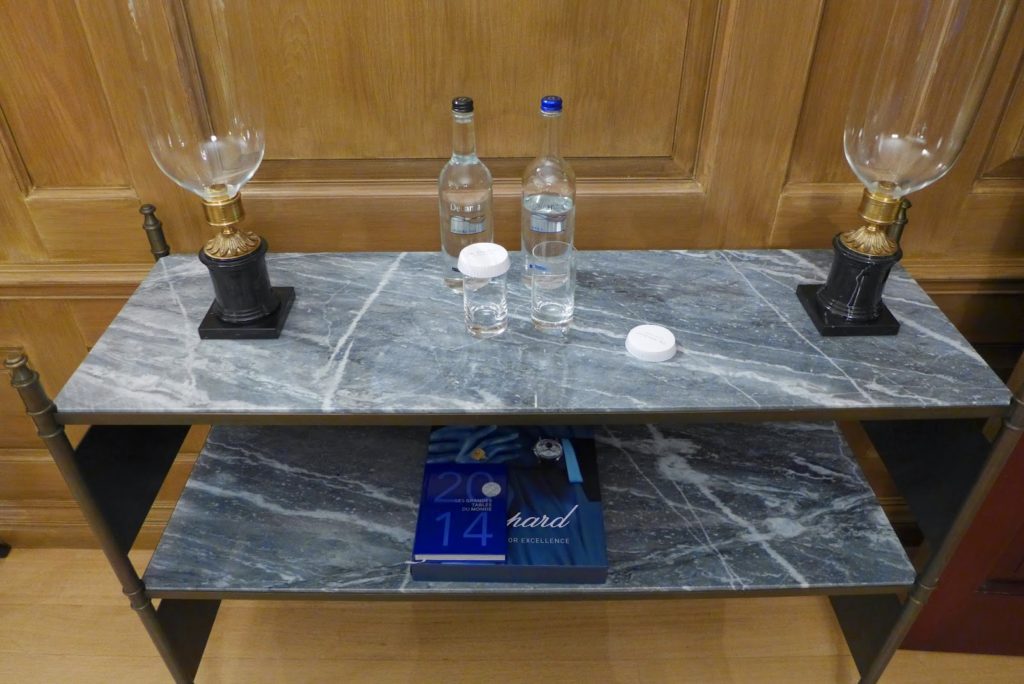 It's all in the details… Shot with my Leica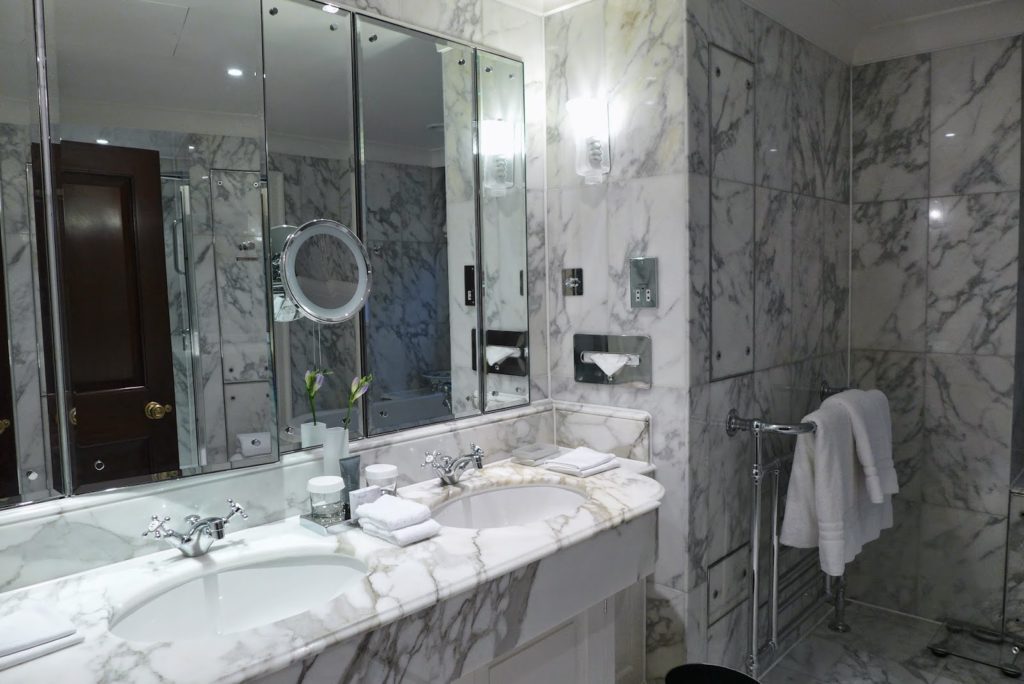 Marble bathroom… What else ? Shot with my Leica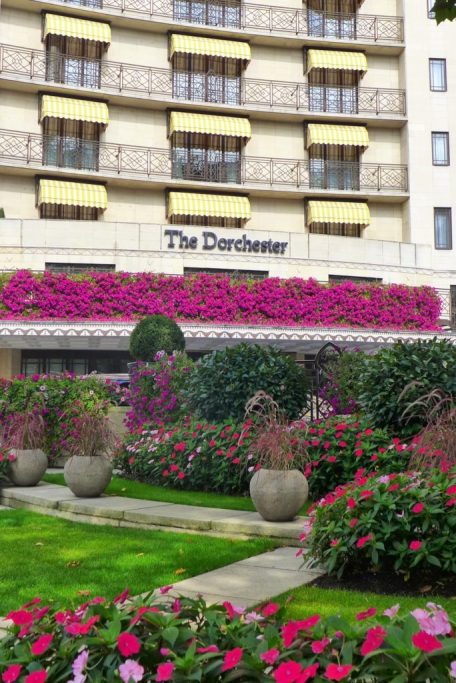 Outside The Dorchester – shot with my Leica
If you wish to
indulge in one of those « DC Moments », there are plenty of offers
available for the festive season !
– You can book 3 Nights for the Price of 2 for stays at any Dorchester
Collection hotel between December 7, 2014 – April 12, 2015, inclusive
– Festive Afternoon Tea in The Promenade at
The Dorchester, London is available until Sunday, January 4 (there are six
sittings each day: 1.00pm, 2.00pm, 3.15pm, 4.30pm, 5.30pm and 6.45pm)
– Christmas
Eve dinner, Christmas Day lunch and New Year's Eve dinner are all very
traditional meals at The Dorchester, and are served in both newly renovated The
Grill and Alain Ducasse restaurant.
For
the kids – and their parents, Santa will also be stopping by on Christmas Day !
For information and booking, please visit: http://www.dorchestercollection.com/en/festive
The Dorchester
Park Lane, Mayfair
London, W1K1QA
Tel.  +
44 (0) 20 7629 8888