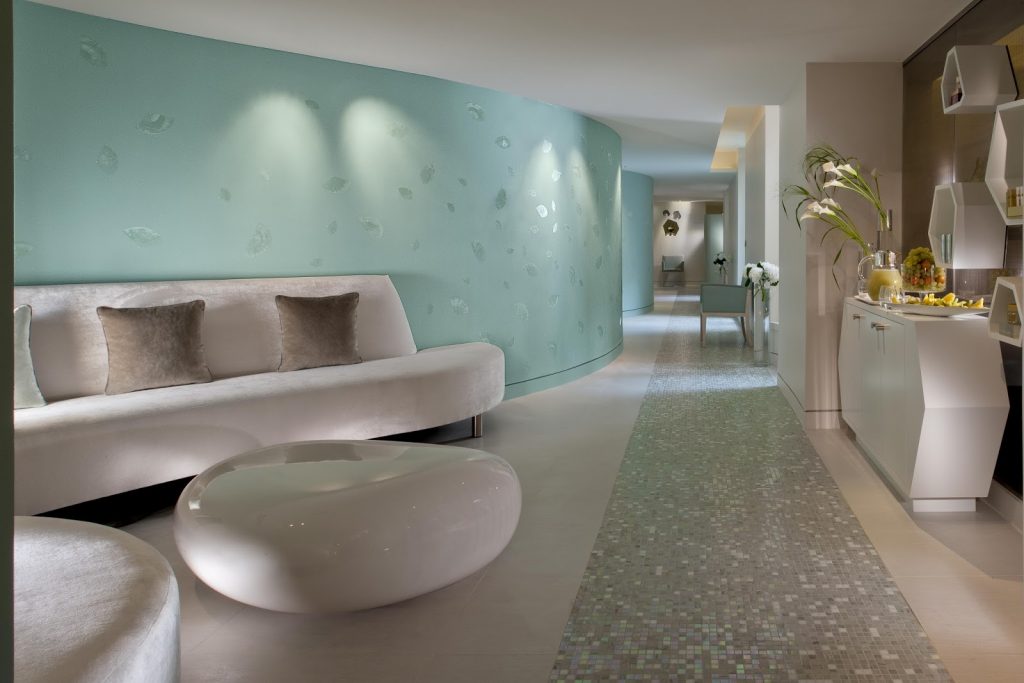 As Le Meurice
turns 180 years old in 2015, I thought it finally was high time I would explore
the Palace, and share more than the occasional Instagram or Twitter pictures. It
is, after all, part of the Dorchester Collection, together with the Plaza
Athénée Paris, the Beverly Hills Hotel and, of course, the Dorchester in
London… A few regulars on The Parisian Eye to say the less !
Coinciding with this major milestone, Le Meurice has recently launched its first 100% men dedicated facial treatment: Monsieur M, dispensed at the hotel's Spa Valmont.
And as I found out, going for a Spa Valmont treatment at Le Meurice is like going for two experiences in one place: first, you enter the Palace, a combination of exceptional 18th century opulence with contemporary chic. Pretty nice to sit there for a pre-treatment coffee, admiring Le Dali's already legendary giant canvas ceiling, painted by Philippe Starck's daughter Ara.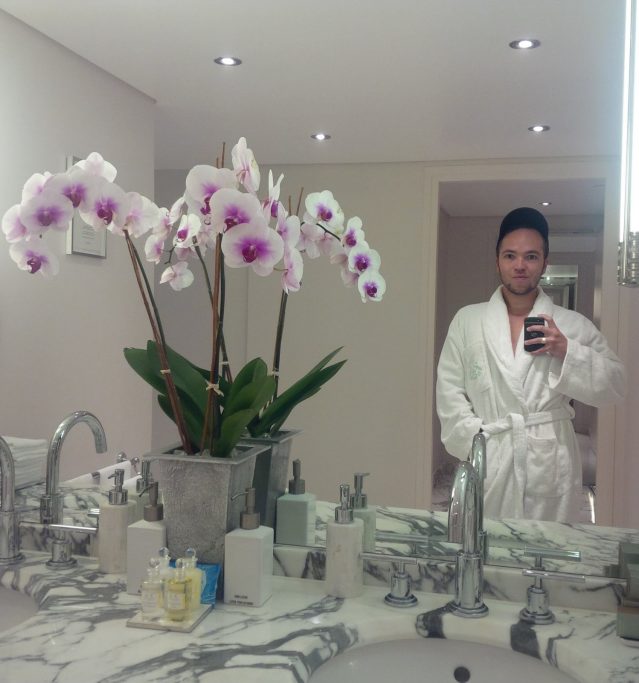 From there, going to the Spa Valmont is like going for yet another exciting experience – or, I should say, #DCMoment. Over 340 square meters, the spa design transports you to a haven of peace and quietness. The light colours, the coziness and the modernity of the space – combined to a beautiful and spectacular circle shaped sofa in the main area – made me feel like I was in a bubble, quite literally !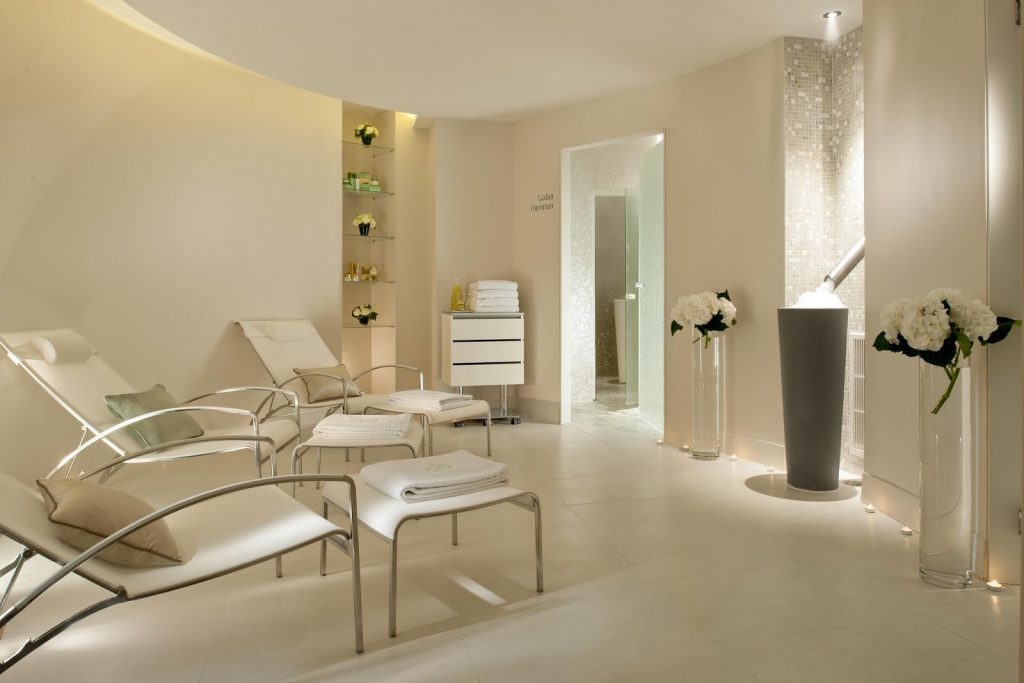 The
highly moisturizing, anti-fatigue and anti-aging Monsieur M treatment starts with
the traditional cleansing and exfoliating phases, followed by a series of
specific maneuvers and massages with some of Valmont's best-sellers.
Packed
with concentrated DNA and collagen (similar to the medically injected one),
these best-sellers, including the Prime Renewing Pack, bring the best of Swiss
cosmetics to nourish the skin and work on the appearance of wrinkles.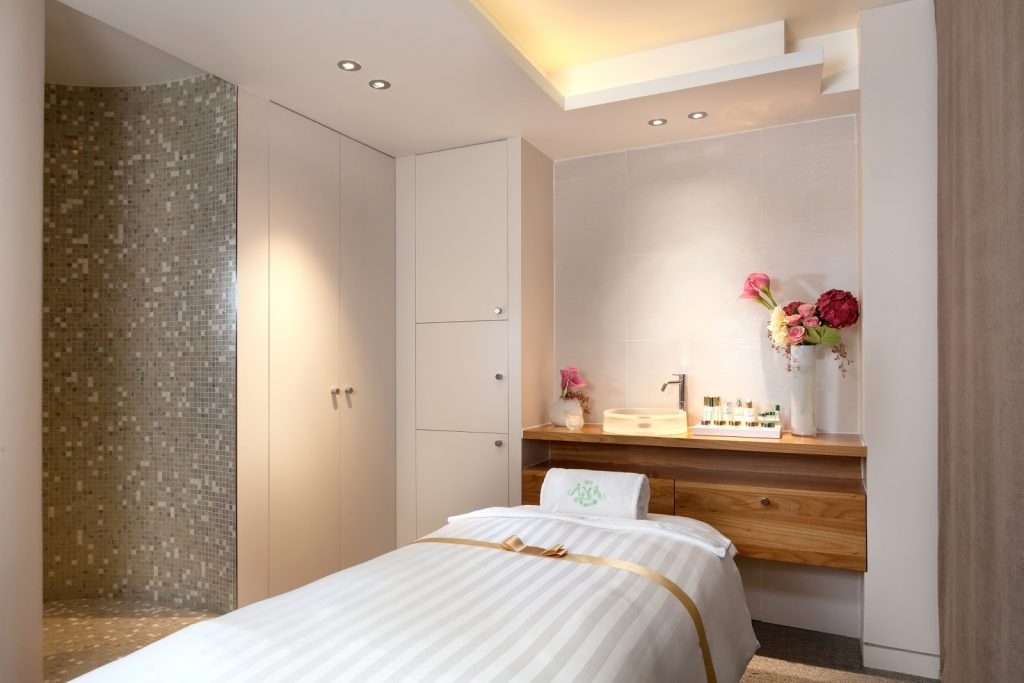 Monsieur
M is the first 100% men only facial to be available at Le Meurice's spa Valmont,
created exclusively by the Swiss brand for the Palace. As I could see, it
really is thought for men, as the products used for the treatment are tailored
to be efficient and work on your skin even if you have a beard – which is,
after all, quite the trend for men !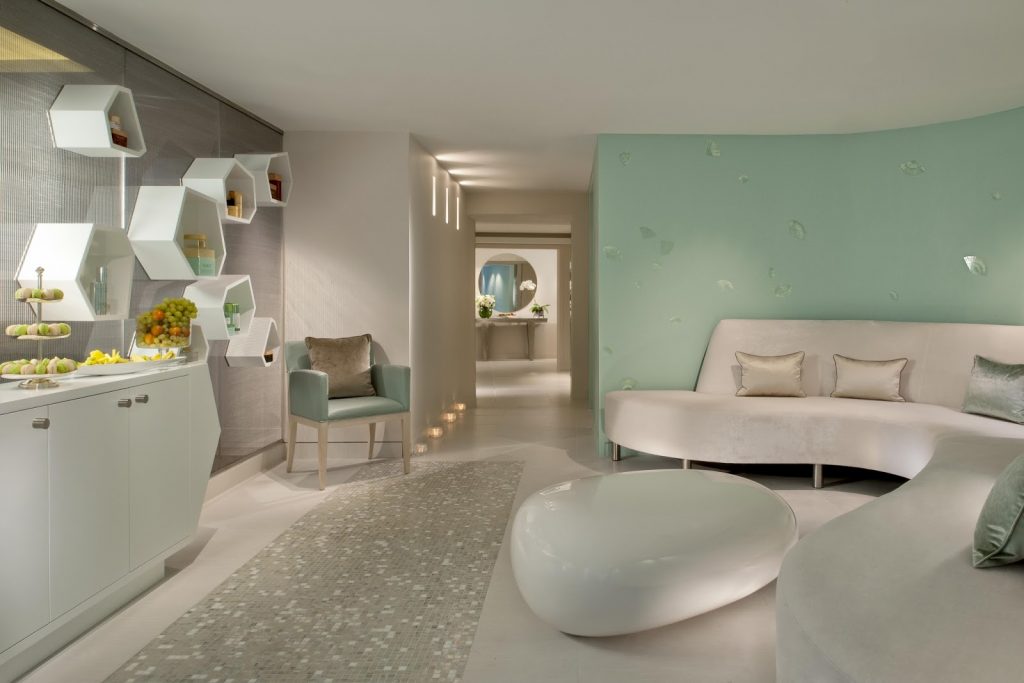 For information and booking, please call Le Meurice Spa Valmont on + 33 (1) 44 58 10 77, or email spa.LMP@dorchestercollection.com.
Le Meurice
228 rue de Rivoli
75001, Paris
France