"The MUGLER brand is synonymous with the freedom to ceaselessly reinvent itself", as declared by Sandrine Groslier, President of the Clarins Fragrance Group. The brand proves it once again with AURA MUGLER, its latest feminine opus. A fragrance dedicated to women who love life; all those women who, free of prejudice and dogma, are ready to explore their desires and travel the path to self-discovery.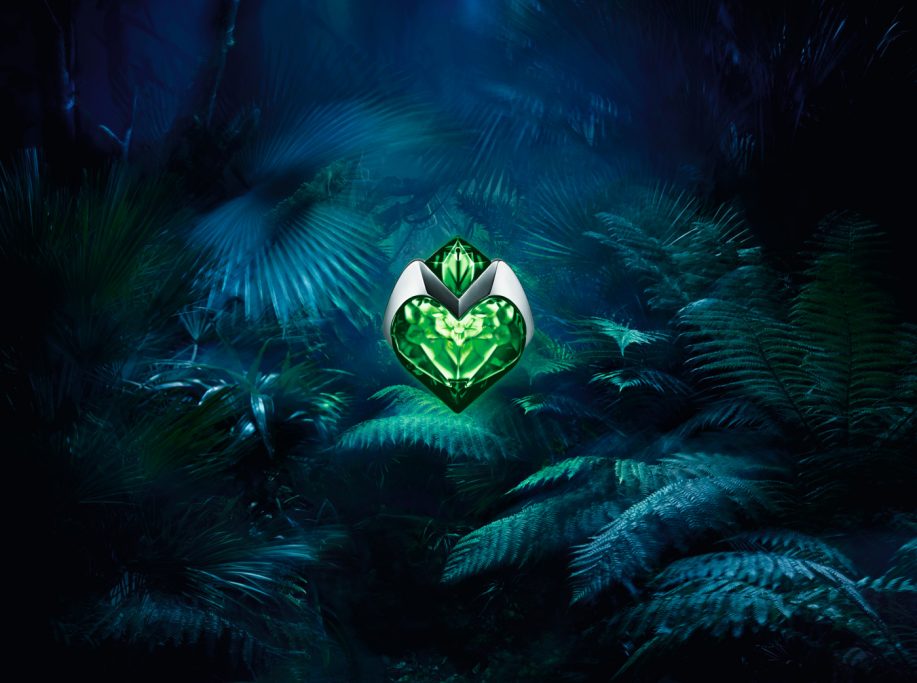 AURA MUGLER: the creation
Like all great creations, AURA MUGLER was born from a shared love of art and expertise. At the project's origin, there was the impetus of an artist, Thierry Mugler, the ambition and intuition of a woman, Sandrine Groslier, president of the MUGLER brand and team, and of course the talent of the members of the MUGLER Visual Creation Studio.
AURA MUGLER: the face
Virginie Courtin-Clarins, Director of MUGLER Fashion, was involved in choosing Zhenya Katava as the face of the advertising campaign, alongside the fragrance team. A young woman with a multicultural and multi-ethnic look, and the universal beauty of an archetype: Zhenya's unique light green eyes, her feline nudity, her youthful delicacy and her feral shyness make her the wonderfully expressive symbol of this instinctive and untamed essence called AURA MUGLER.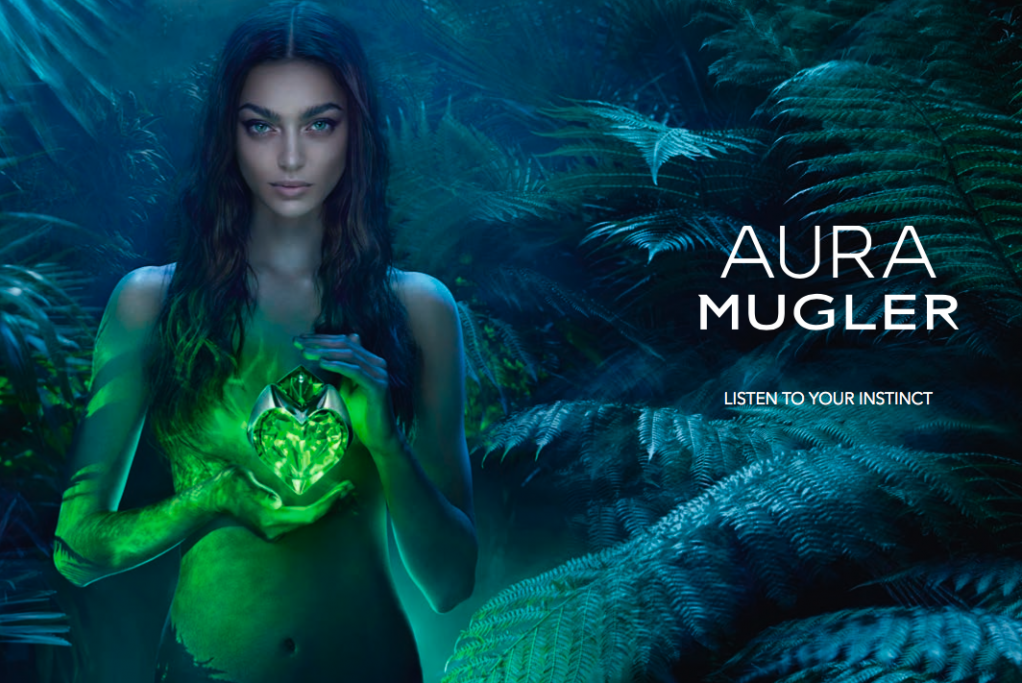 AURA MUGLER: the fragrance
"Aura is an uncontrollable magic that the magnetism of the fragrance materializes"; this is how Thierry Mugler presents AURA MUGLER. Beyond fragrance, it is actually more than an olfactory experience. A sensory exploration, an experience of self, an open door to fantasy, a return to the power of basic desires.
To contain the fragrance, an objet d'art rather than a bottle: proposed by Thierry Mugler and sculpted by an artist before being produced industrially, this object has the mark of a work of art, and the pure sophistication of great decorative art.