As a tribute to beautifully bedecked holiday tables, the House Puiforcat of silversmith craftsmanship is offering, on a special order basis, a jeweler's approach to its iconic Cannes service. Emblematic of the style invented by Jean Puiforcat, the service was created in 1928, a year of vibrant creativity that saw Ravel's Bolero triumph at the Paris Opera, the inauguration of the George V Hotel on the avenue of the same name and the birth of a fashion craze for Chanel's jersey dress.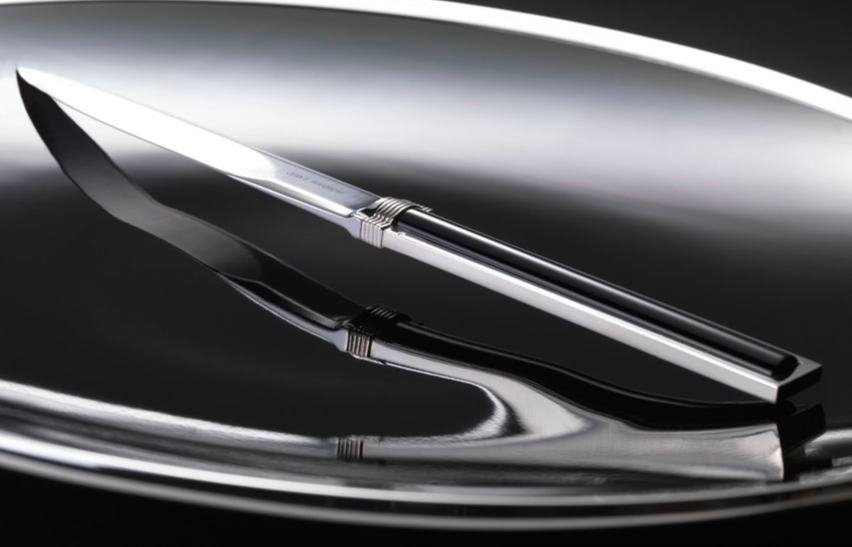 Jean Puiforcat, representing the fourth generation of the family, diligently observed this rapidly changing society. His ingenious design for the new service created a visionary vocabulary to define Haute Orfèvrerie, a style which continues to radiate the same innovative spirit on 21st century tables.
Celebrated sterling silver cutlery
Dubbed Cannes in honor of the elite seaside resort catering to international high society where Jean Puiforcat was a frequent visitor, the service is said to have been inspired by the famous Martinez Hotel on the Croisette.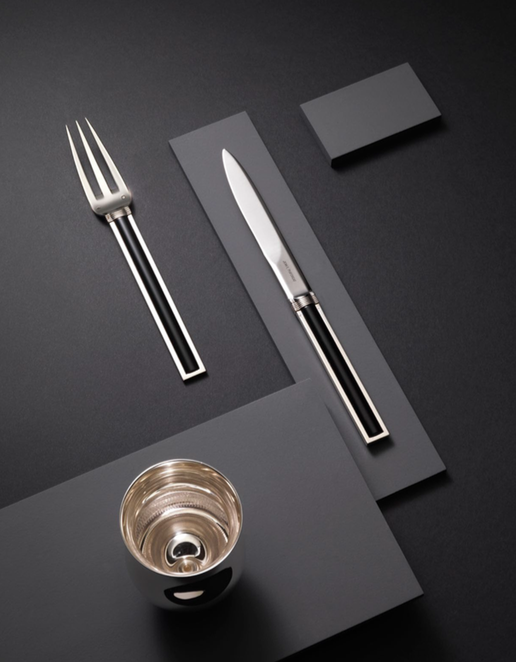 Undeniably, the hotel's sober canted white facade punctuated with bow windows embodies Art Deco architecture, a movement pioneered by Jean Puiforcat when it comes to the arts of the table.
Chosen by Jean Puiforcat to grace the tables at his wedding with Maria Estevez, the Cannes service Cannes blends magnificence and concision. A sophisticated union that remains in style for the holidays, whether celebrated as a couple, as a family or at a gala dinner. To mark the holiday season, Puiforcat is offering special-order cutlery with a dash of color. The finest qualities of onyx, lapis-lazuli, jade and jasper, set in sterling silver, let you fully savor the art of good taste and beauty.