Champagne CASTELNAU's Vintage Brut 2006  has had more than 10 years of ageing on its lees, giving it remarkable complexity and depth. A champagne that expresses the vision of the House – approaching its second centenary – with its long-term wines and its mastery of know-how acquired over time.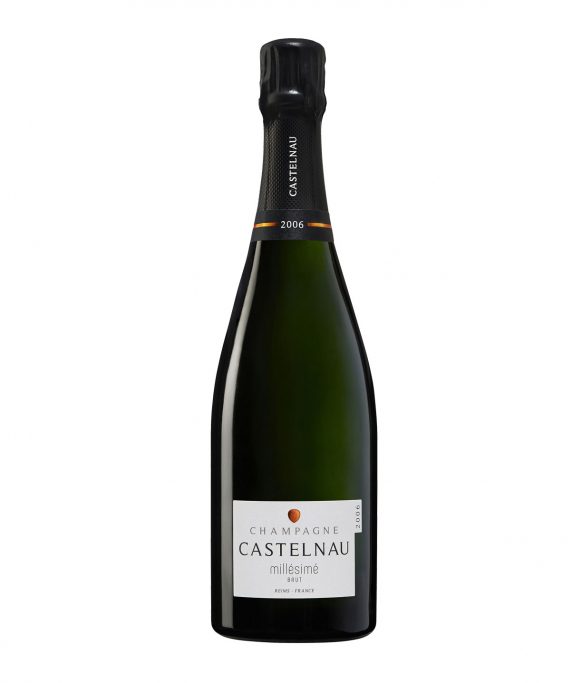 The wines making the Champagne CASTELNAU vintage Brut Millésimée 2006  have had the time to blossom, to express themselves with serenity, to acquire strength and power while maintaining the impertinence of their youth, and an exceptional freshness. A blend of Chardonnay from Ludes, Chouilly, Mesnil sur Oger and Bassuet, Pinot Noir d'Ecueil and Riceys, and Pinot Meunier from Sacy, Chamery and Ville-Dommange, the Brut Millésimé 2006 vintage is much more than the sum of the wines that compose it.
On the nose, it opens with toasty notes and an intense toasted world. Menthol shades follow, that bring lightness to the buttered veil delicately wrapping the whole. On the palate, after a fresh attack, there is a farandole of subtly toasted flavors. Amplitude then comes to give strength and warmth to each sip that citrus fruit, like grapefruit, will shade with freshness. A signature of the style of the House, the finish is finely enhanced by small spicy notes.