It's the promise of an airy and dazzling summer. The delicious caress of sunlight on skin beaded with seawater. A feeling of freedom, instilled by a sailboat gliding along the coast against the Mediterranean. Inspired by the relaxed lifestyle of the French Riviera, LES BEIGES sets sail this season with an exclusive collection: SUMMER OF GLOW.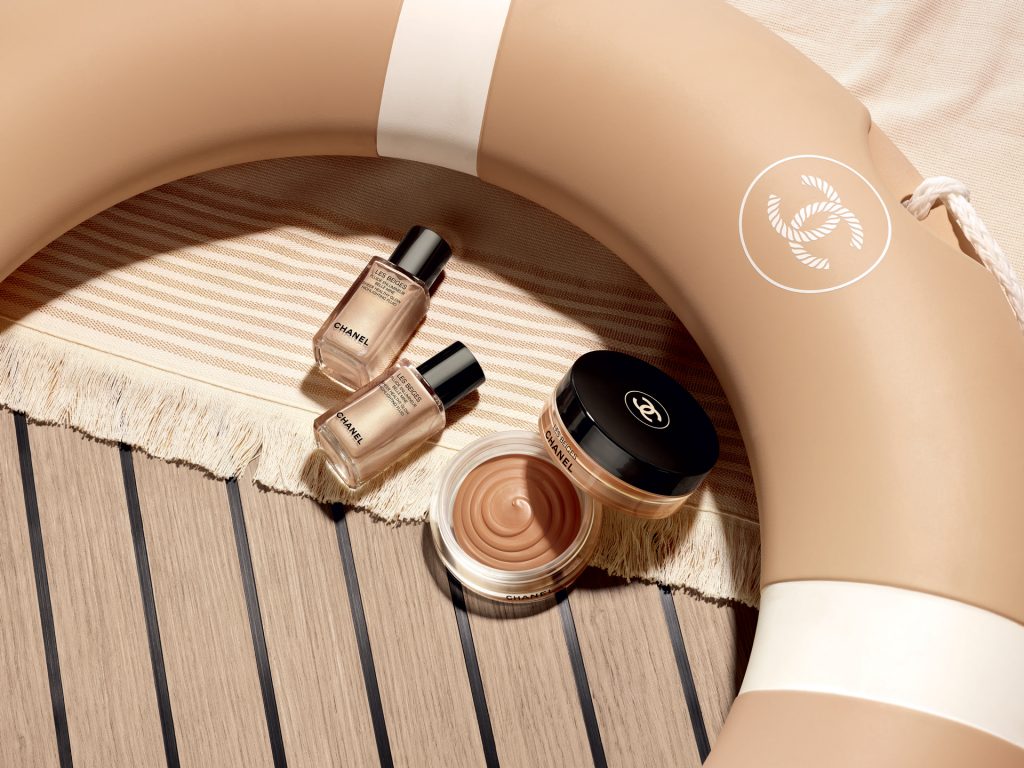 LES BEIGES SUMMER OF GLOW shakes up summer with a powerful breeze of freedom. Luminous, it is an infusion of beloved summer light. Delectable warmth on the skin. Lightweight, inspired by the aura and free spirit of Mademoiselle Chanel, this new collection has only one goal in mind: a sun-kissed healthy glow that seems revived by the great outdoors. Lips and eyes are illuminated by warm shades with coral shimmers and energy that shines down to the fingernails in summery colors.
LES BEIGES HEALTHY GLOW ILLUMINATING POWDER
This new LES BEIGES SUMMER OF GLOW collection comes in a case that tells its story: that of adventures by the sea, with hair gently moving in the wind and skin bronzed by the sun. LES BEIGES HEALTHY GLOW ILLUMINATING POWDER stands out in an exclusive case adorned with a double C logo in "rolled sailor's rope" and powder decorated with this same surface effect.


LES BEIGES HEALTHY GLOW HIGHLIGHTING FLUID 
A delicately iridescent complexion enhancer, LES BEIGES HEALTHY GLOW HIGHLIGHTING FLUID lights up face and body with a ray of sunshine. Instantly, its formula embellishes the complexion with a subtle luminous veil for an immediate healthy glow highlighting effect. Skin radiates with vibrant freshness and sunny luminosity.