Chanel introduces its Haute Horlogerie Red Edition capsule, one of the five colors emblematic of the House with white, black, beige and gold – and Coco's favourite colour, as she had a penchant for red accents, and is said to have declared, "If you're sad or heartbroken, make yourself up, dress up, add more lipstick and attack."
Red to gain self-confidence, to assert yourself. Red as a detail to emphasize the structure of a jacket, an element to illuminate
the lining of a 2.55 bag. In 2022, red exceptionally comes to Chanel timepieces with a trio of limited edition watches, all of them set with rubies.
The collection features three classic Chanel models – the J12 X-Ray Red edition, the Boy-Friend Skeleton Red Edition, and the Boy-Friend Skeleton X-Ray Red Edition.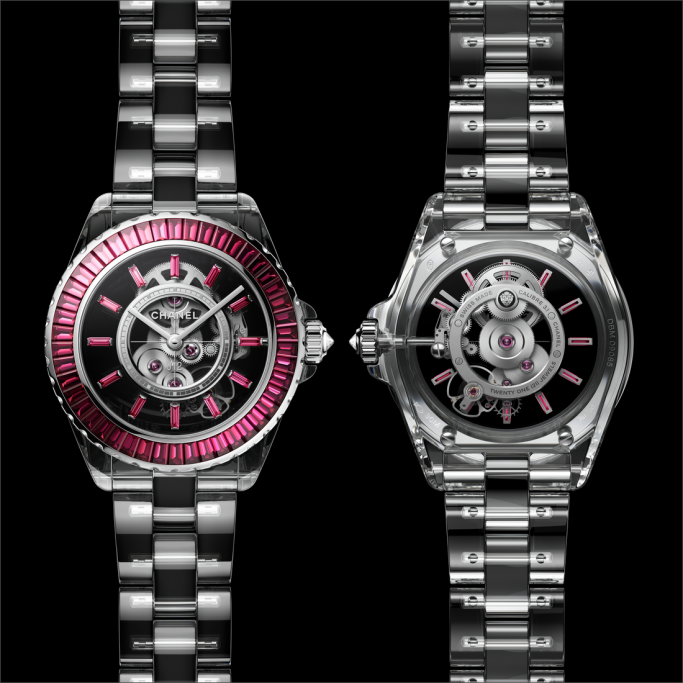 The centrepiece of the collection is the J12 X-Ray Red, limited to just 12 pieces. Taking Chanel's classic J12 watch shape and making it almost entirely out of sapphire crystal gives you the J12 X-Ray, then adorning it with 80 baguette-cut rubies creates the new beautiful red edition. The style exposes the inside movement, hence the "X-Ray" name, and features 12 natural rubies as dial markers and 46 more sets into the bezel.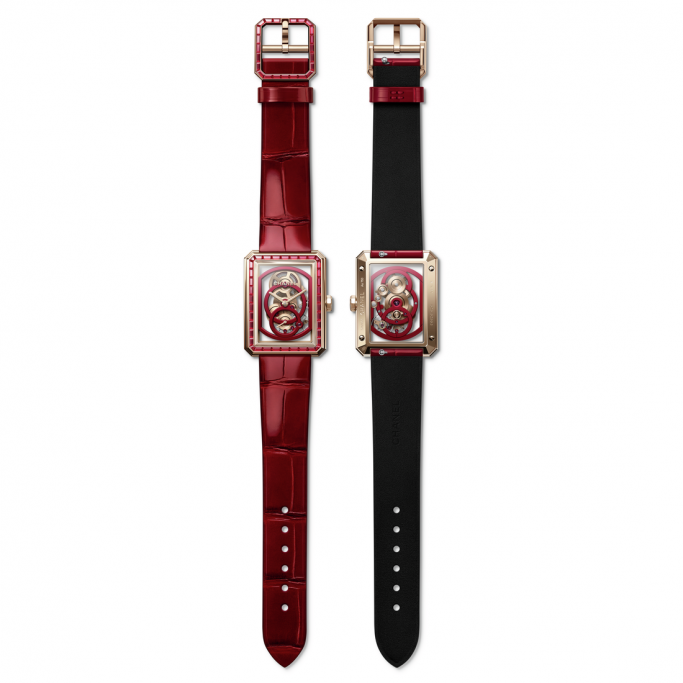 The second Chanel timepiece silhouette joining the red collection is the Boy-Friend Skeleton. Its red edition gets a bezel set with 38 baguette cut rubies surrounding an 18k beige gold case and exposed gold inner workings. The crown also features another 5 rubies and the red strap contains another 23.
Reminiscent of Chanel's 2.55 handbag the strap comes in the same pattern as the iconic bag. Just 55 of these Boy-Friend Skeleton red editions have been made.
The final timepiece in the red edition trio comes in the same Boy-Friend Skeleton silhouette but with a sapphire crystal case and bezel – another X-Ray edition. Limited to just 100 pieces, it features the same red highlights and five rubies are set into the crown but the clear case offers a very different aesthetic.