Christie's Winter edition of The Collector is open for bidding until 10 February. Celebrating the works offered, Christie's Head of Creative Leon St-Amour collaborated with Stylist Olly Mason, Interior Designer Charlotte Taylor and Architectural Designer Alin T. Stoica to create three innovative and visually engaging digital environments for the sale. They used cutting edge 3D modelling techniques to present an expertly edited selection of highlights rendered in a revitalised and unexpected context, to illustrate the potential for these works to look stunning in elegant interiors that also combine a contemporary approach. Estimates range from £1,000 to £50,000.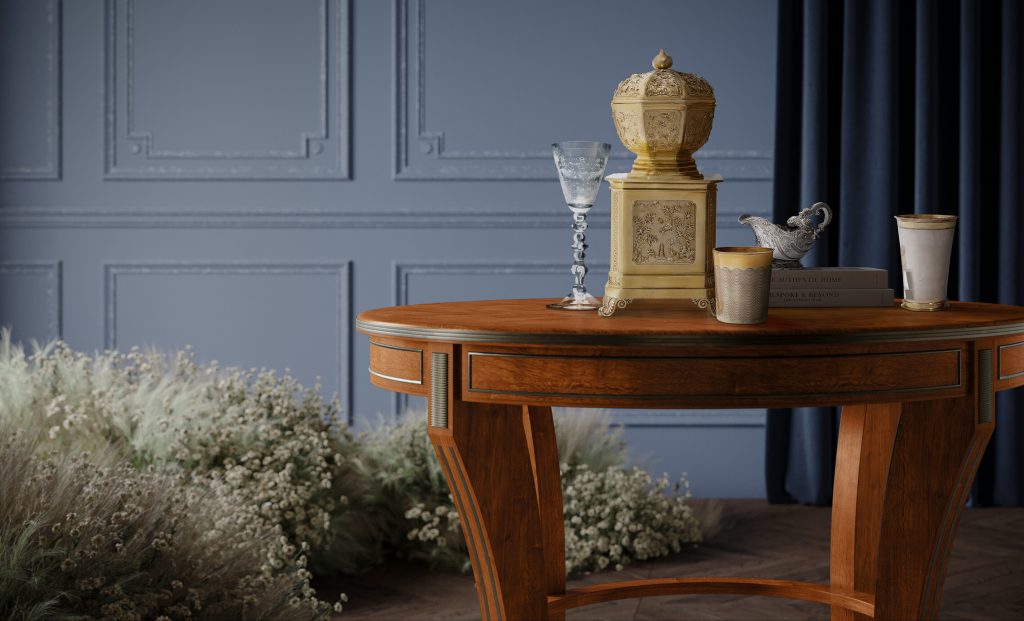 Comprising over 250 lots, The Collector highlights the timeless beauty and endurance of exceptional works of art crafted over the last 500 years, showcasing important European and English furniture, silver, ceramics, glass, clocks and gold boxes from the 16th to the 20th century, which would enrich the most stylish interiors. The sale features works from distinguished English and European private collections stretching from Danzig to Augsburg and Paris to London, with historical works from houses like Ickworth, Castle Howard, Port Eliot and Brynkinalt, and examples owned by landmark collectors such as William Beckford and Baron Gustave de Rothschild.
Christie's specialists working on The Collector sale in London collectively share over 200 years of expertise between them, a figure which continues to multiply across the Decorative Arts team internationally. Decorative Arts are in the DNA of Christie's.