As every year, Sephora treats us to a large range of special offers for Christmas, including the house creations as well as popular brands packages. Among them are several packages created exclusively by Clarins for Sephora: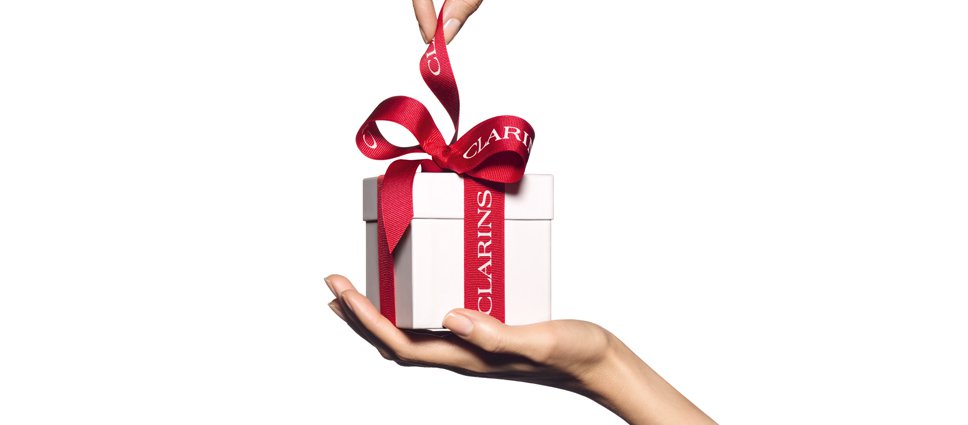 Clarins Double Serum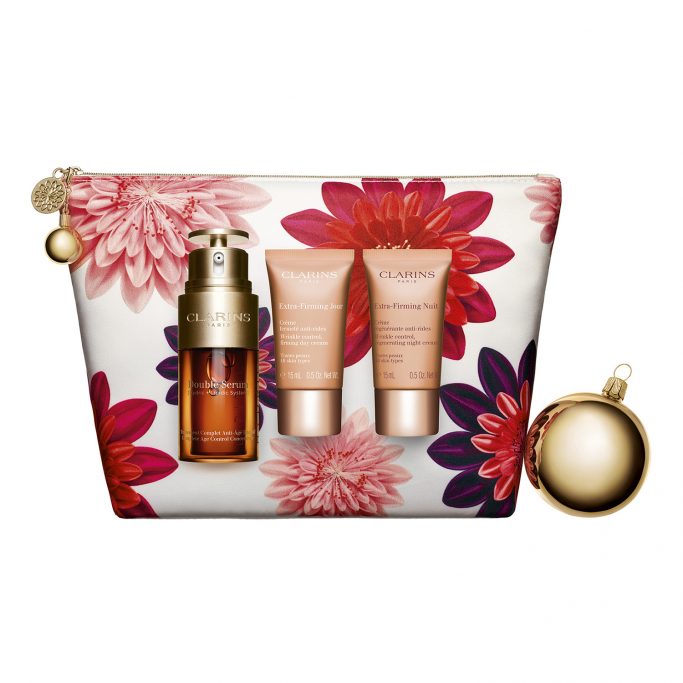 An anti-aging box for a smooth, firm skin and a luminous complexion. It contains the cult serum by Clarins, together with firming and anti-aging products:
– Double serum (30ml) decodes the language of the skin and goes even further in anti-aging efficacy with a double scientific and technological innovation.
– The Extra-Firming Day (15ml) ensures an immediate smoothing effect and the complexion is more even while bringing radiance to the skin.
– The Extra-Firming Night (15ml) contributes to the nocturnal cellular renewal and gives a smoother, more uniform and firmer skin.
Clarins Detox – For rebalanced, clean and smooth skin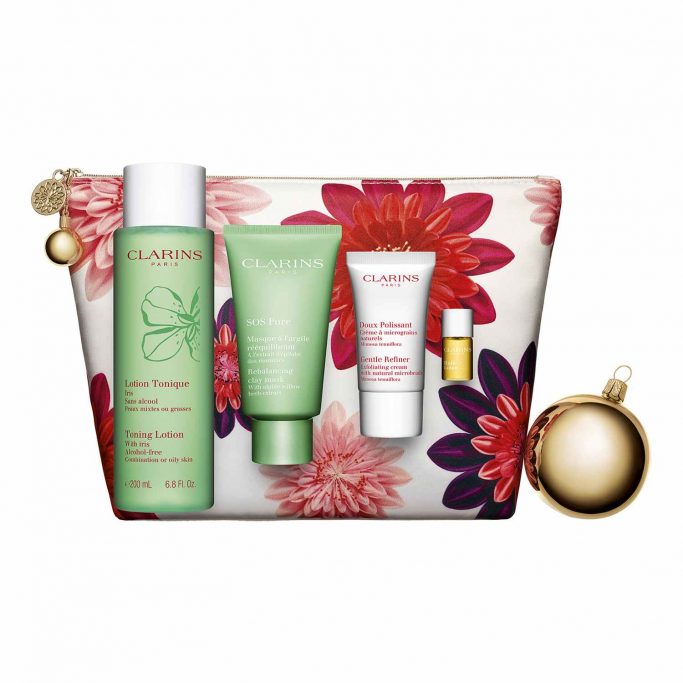 The Clarins Detox kit contains:
– SOS Pure Mask (75ml), designed for mixed to oily skin that suffer imperfections, shine and dilated pores, the SOS Pure mask purifies the skin and restores its mattness and velvety softness.
– Iris Tonic Lotion (200ml) stimulates and refreshes the skin while respecting its pH and hydration rate.
– The Gentle Polishing (15ml), an exfoliant with double spherical micrograins that makes the skin clear, smooth and with an even complexion.
– Lotus Oil, which naturally restores the skin's radiance and allows it to regain its original balance by leaving a satin touch, without oily effect.