This season, Christofle puts the emphasis on its heritage and embodies, through a digital campaign, its two emblematic collections: Marly and Malmaison.The campaign is accompanied by two films that perfectly interpret the collections and highlight the details of the goldsmith's pieces in a new format for Christofle, motion design. It's the ideal opportunity for the company to showcase its expertise between heritage and modernity.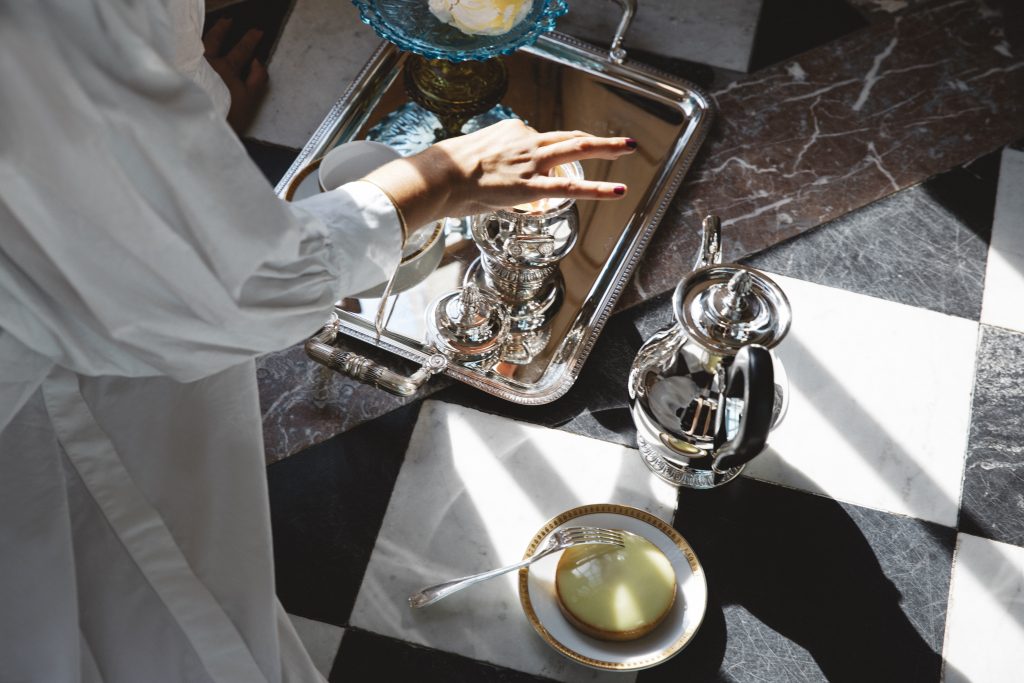 Malmaison : 1909 
A symbol of Christofle, this collection takes its name from the Château de la Malmaison, the favorite residence of Emperor Napoleon Bonaparte and Empress Josephine. The artistic and cultural scene, as well as the economy are in full effervescence, and so is France. In a refined style, the details of the palmettes, the water leaves and the gadroons give the knives an iconic look typical of the Empire style. 
Malmaison is composed of 42 flatware and serving pieces, a porcelain service composed of 22 pieces available in both platinum and gold finish, as well as 36 table accessories. Finally, six pieces of Haute Orfèvrerie accompany this collection, which are only available on request: a champagne bowl and bucket, a caviar set, a saltshaker and its spoon, and an XXL candelabra. 
Marly: 1897
Created in 1897, the Marly collection is a true icon of the Christofle house. This model owes its name to the castle of Marly, a charming holiday resort of King Louis XIV. Marly translates the richness and refinement of the "French table" while remaining very contemporary. The model pays homage to plants with its asymmetrical Rocaille style decoration. An ode to nature, the collection expresses above all, a desire for festivities embodied in its timeless decoration. The castle no longer exists but the spirit of Marly endures. 
Marly is composed of 39 flatware which are added crystal service available on request, composed of 15 pieces available in platinum or gold finish. As well as 11 pieces in the bar category and 8 decorative pieces. Finally, two pieces of Haute Orfèvrerie accompany this collection, available on request: a jardinière and a seven-light candelabra.