Hydration is essential for preserving the skin's youth and beauty, every day, all year round: the exposome, which comprises all the environmental exposures of the skin (to UV, pollution, thermal shocks, air-conditioning, stress, etc.), alone generates 32ml of water loss per day on the face. It affects us all, whatever our age or skin type, and causes dehydration of the skin which feels uncomfortable and becomesdull and less plump.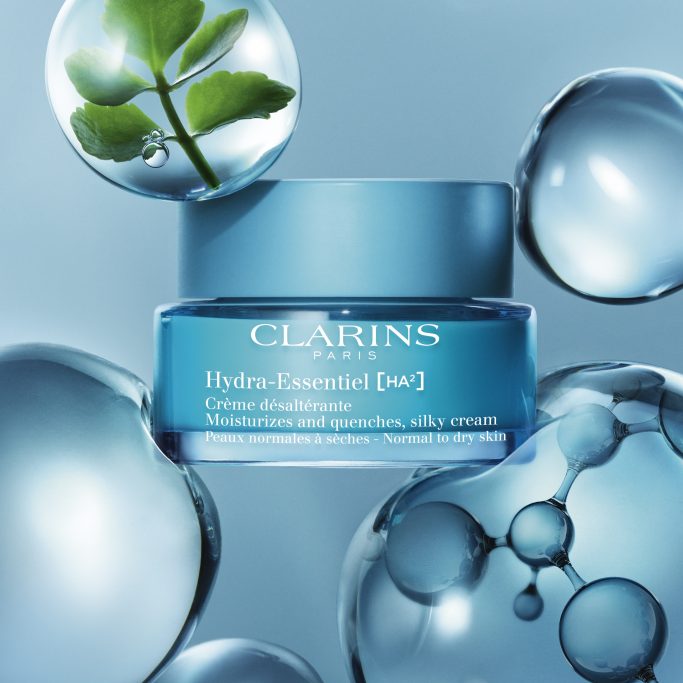 Thanks to ongoing and technological innovation – improving formulas which have already proven themselves by going even further in research and product effectiveness – today, the new generation of hydration from Clarins takes up the challenge. The new Hydra-Essentiel [HA2] range offers inclusive hydration: 7 formulas to precisely meet everyone's needs and expectations.
For the first time, Hydra-Essentiel [HA2] delivers a triple plumping and hydrating action: a duo of moisture-retaining hyaluronic acids [HA2] combined with the power of organic leaf of life. 
High-performance hydration
Clarins builds on its hydration expertise with a high-tech range. The new and exclusive Hyaluronic Power Complex combines a double dose of hyaluronic acid, the [HA2] duo, with a plant booster, organic leaf of life extract, which helps skin to stimulate the production of its own hyaluronic acid. 
For a triple hydrating and plumping action, immediately and in the long term, at all levels of the skin, Clarins Laboratories have combined for the first time an exclusive duo of hyaluronic acids [HA2] of high and low molecular weight, with organic leaf of life extract, in a high-tech complex.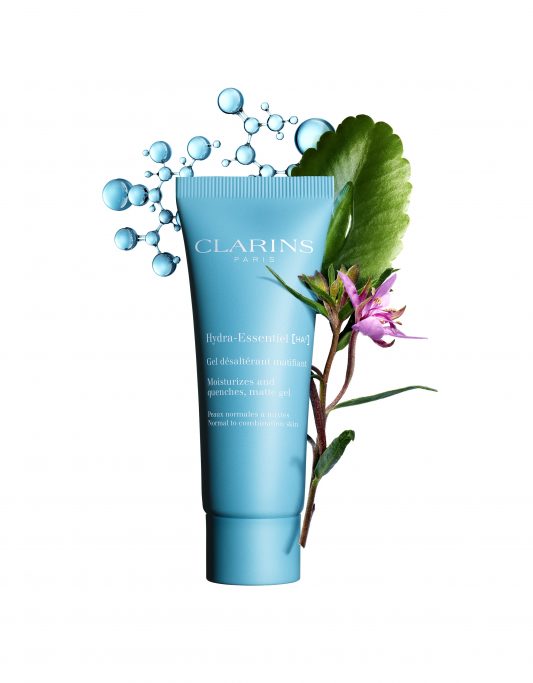 A chronobiological duo
In the morning, after a night of regeneration, skin's moisture levels are at their lowest. It must first rehydrate, then protect itself against the numerous indoor and outdoor aggressions it will be exposed to throughout the day: pollution, UV rays, air-conditioning, heat, smoking, etc. To rehydrate and defend itself, the skin must preserve its water reserves.
The new Hydra-Essentiel [HA2] Day Creams are enriched with the Hyaluronic Power Complex which boosts the skin's natural self-hydration mechanisms and helps to preserve its water reserves.
In addition to the Hyaluronic Power Complex, the new Hydra-Essentiel [HA2] Night Care contains a vegetable squalane capable of reinforcing the hydrolipidic film to slow down IWLj, and line-filling pearls which compensate for IWL throughout the night, by time release of the hyaluronic acid they contain.