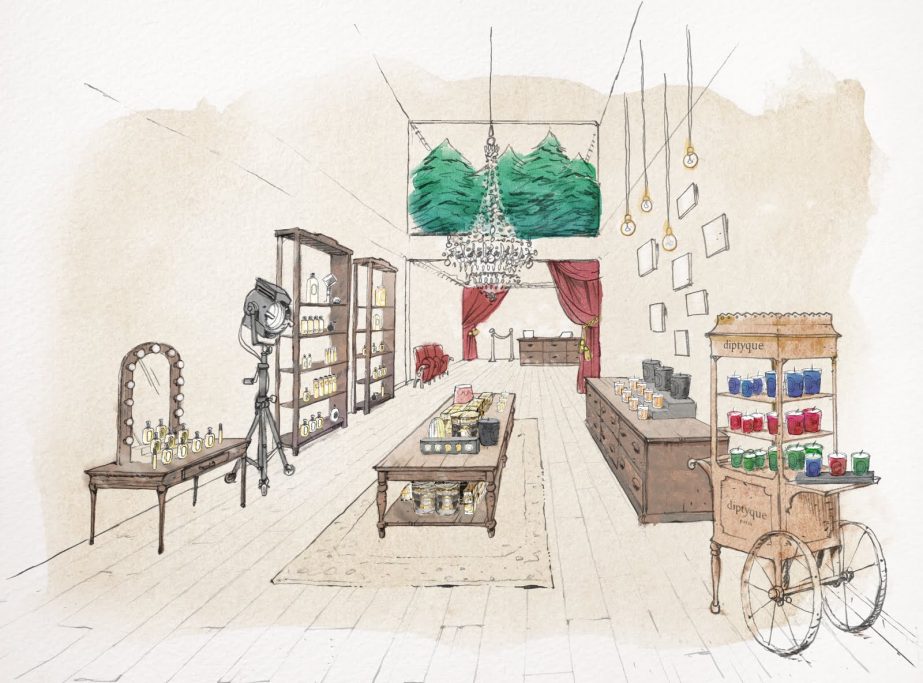 To showcase its winter collection "Une Nuit chez diptyque" and the recently launched
Collection 34
, diptyque opens 4 pop-up stores in Paris, London and New York for the end of year festivities – all inspired by theater… As a reference to the Pollocks theaters, which were a source of inspiration for the winter tale "Une Nuit chez diptyque".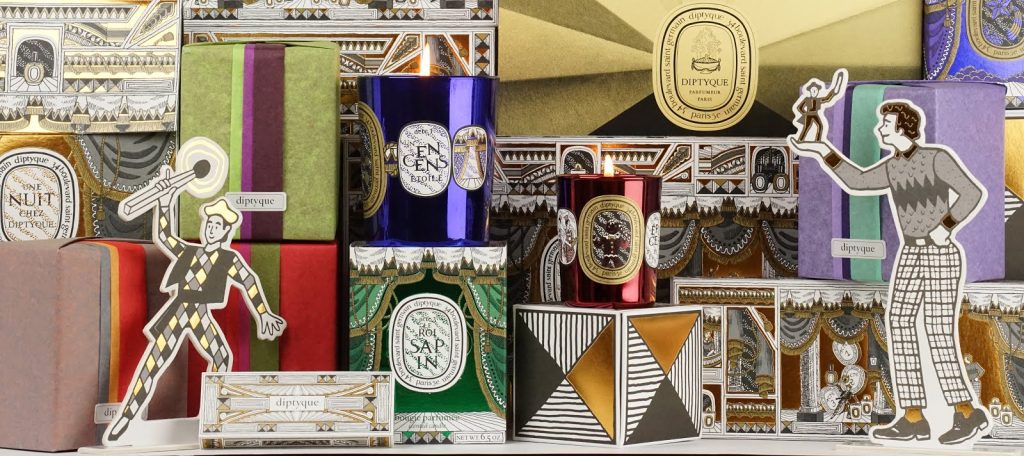 Vintage furniture, cinema seats, great chandeliers of yesteryear  all contribute to the spirit of those pop-up stores, where visitors will be immersed in « Roi Sapin », « Épices et délices » and « Encens Étoilé », the 3 collections that are part of "Une Nuit chez diptyque".
In Paris, the pop-up store is located on rue Saint Honoré, where shoppers will be able to discover the art of gift wrapping according to diptyque, as a tribute to the refinement of the art of folding.
Definitely something not to be missed when visiting the 3 cities this winter !
THE INVISIBLE DOG
51 Bergen Street, The Invisible Dog, Brooklyn, NY 11201, USA

COVENT GARDEN
38 Floral Street, London WC2E 9DG, UK

BOXPARK
2-10 Bethnal Green Road, London E1 6GY, UK

SAINT HONORÉ

332 rue Saint Honoré, 75001 Paris, France