Two new Arceau watches by Hermès have just been unveiled, uniting mother-of-pearl marquetry and gemsetting skills. Framed by a gold and diamond case, the H déco motif inspired by the eponymous Hermès tableware appears as a distinctive decorative interpretation, while the dial centre bearing a double H twirls in step with wrist movements.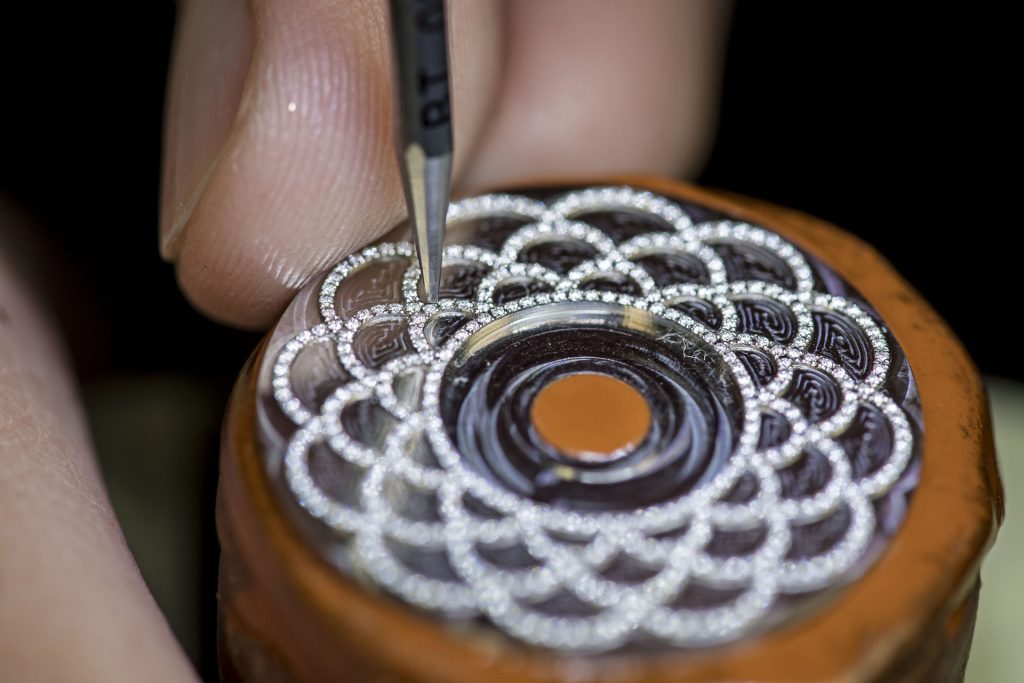 The Arceau watch, designed by Henri d'Origny in 1978, highlights two crafts in a new creation imbued with the Art Deco spirit. Crafted from mother-of- pearl marquetry and set with diamonds, a dial with a moving heart reinterprets the H déco pattern of the porcelain tableware: a black and white motif inspired by the ironwork adorning the boutique on Rue du Faubourg Saint-Honoré in Paris.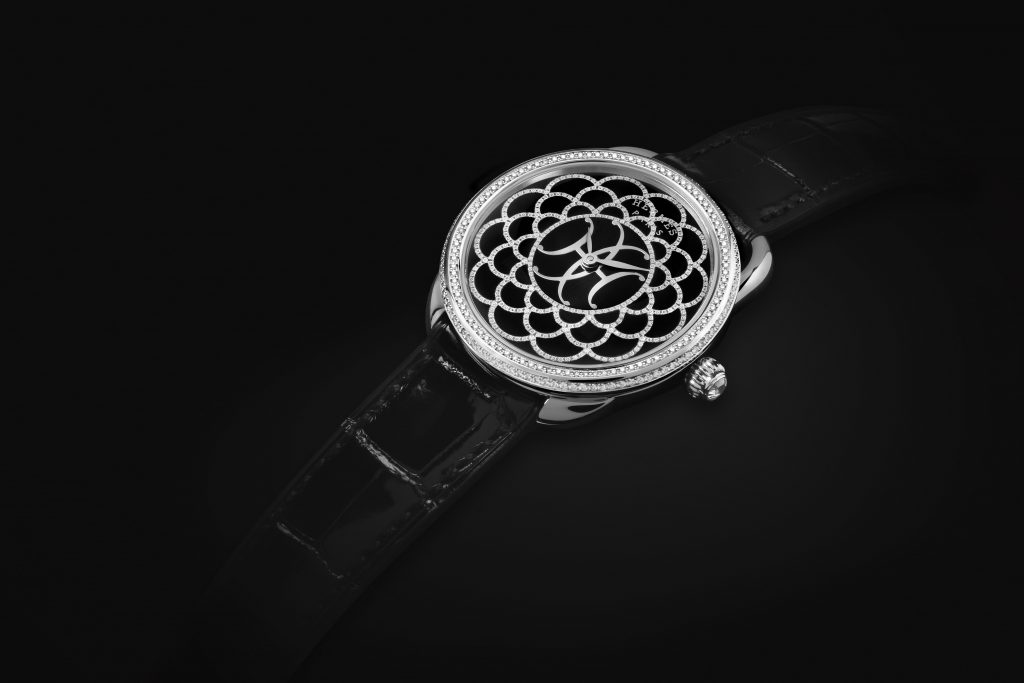 In the centre, slender hands sweep over two intertwined Hs, stamped on a mother-of-pearl disc that twirls to the rhythm of the wrist movements. In a contrasting duo, the black version is lit up by gemset hoops; while the white version, paved with 432 diamonds, is marked with arched gold decorative fillets. This meticulous work accomplished by the Hermès artisans requires two days of work for a single dial. The white gold base is first sculpted in preparation for the mother-of-pearl inlay, and then polished. The mother-of-pearl artisan carefully puts in place each fragment of the motif cut to just 0.2 mm thick and the gemsetter finally adorns it with several hundred diamonds.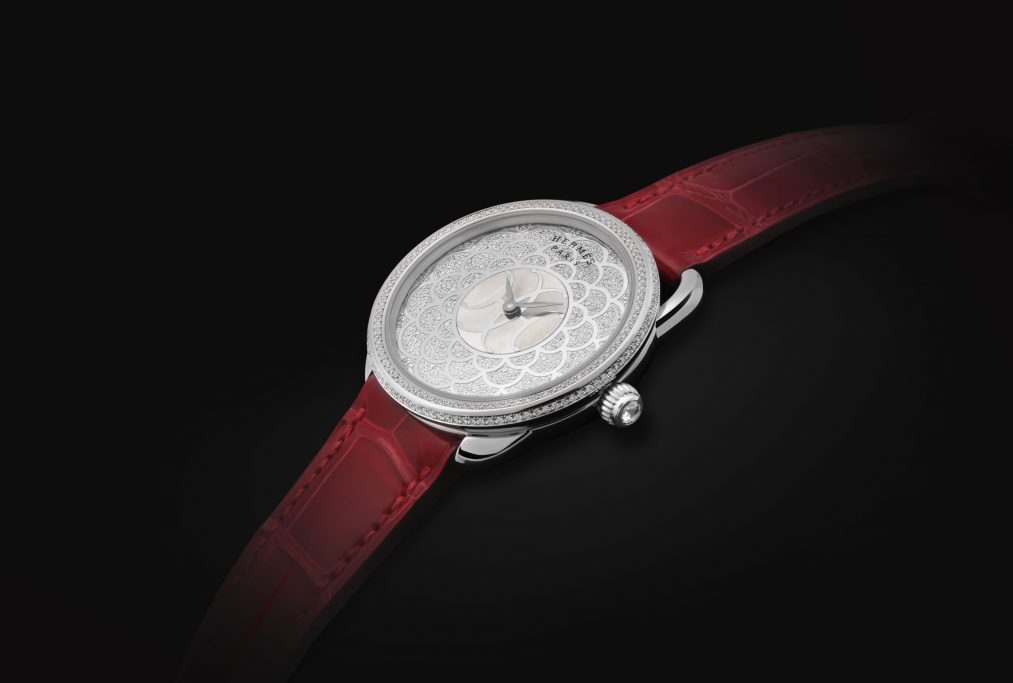 Housing a mechanical self-winding Manufacture Hermès movement, the discreet round case with its asymmetrical lugs is lit up by two rows of diamonds, as well as a rose-cut diamond on the crown. It is topped by a sapphire crystal engraved with the Hermès logo that appears to be levitating. Its stirrup-inspired lugs secure it to a smooth black alligator strap crafted in the Hermès Horloger workshops, as too is the white gold case.