Designed by Patricia Urquiola and hotelier Luis Contreras, the Penthouse Suite is inspired by post-war Italian glamor," Dolce Vita" of modernist Italian designers, and of course by Lake Como. It will welcome guests from June 2021. Located in a building adjacent to the hotel and  scheduled to be launched in June this year, the Penthouse Suite  completes the hotel that is a game-changer for a region previously dominated by neoclassical properties. The concept is similar to London's Connaught Townhouse suite, located next to the hotel with its own entrance.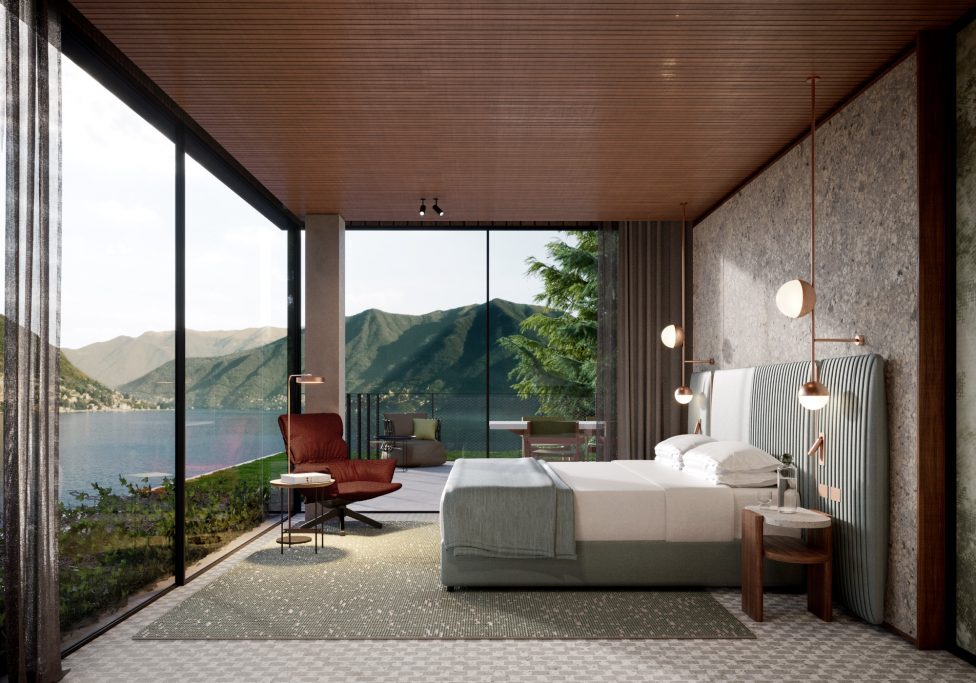 The choice of furniture is a tribute to the emblematic pieces of Italian design, to the traditional local decoration and to the architecture of the post-war years. It will be a mix of new bespoke pieces from Patricia Urquiola, as well as some of her latest design projects, such as the fabulous Lariana bathtub designed for Il Sereno and now available at AGAPE, or the Ludo lounge chair by Capellini, mixed with classics from the likes of Franco Albini and Gio Ponti. All the furniture will be available for sale.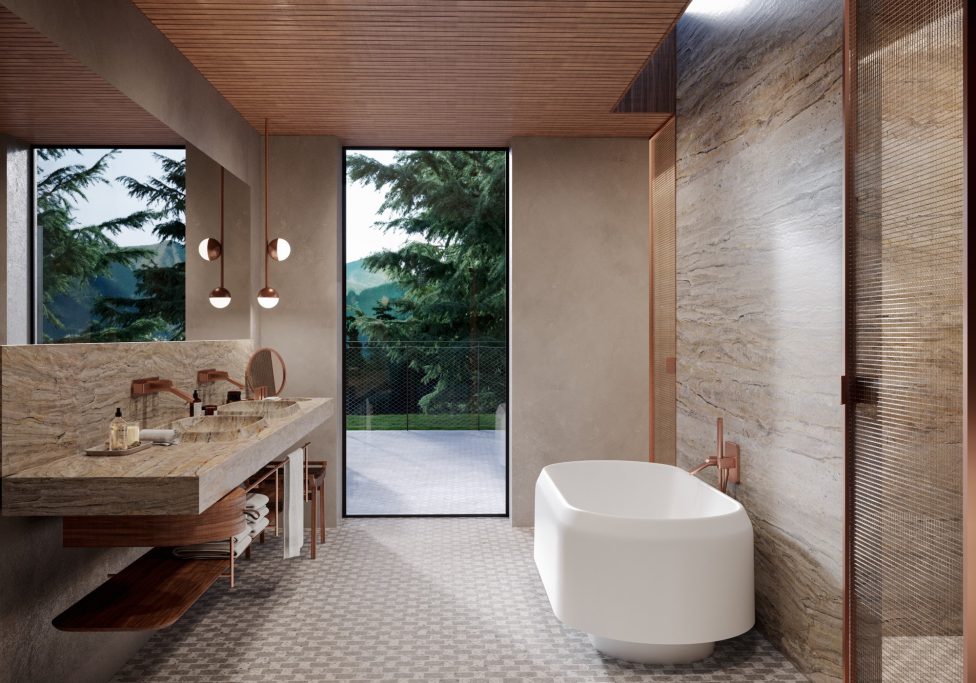 For Patricia Urquiola, it was particularly important that everything be of local origin. The Penthouse will showcase an innovative use of rich materials. Since the opening of the hotel, with its Ceppo di Gre facade and its use throughout the property, brands from Oliver's People to Valextra and Valentino have also been inspired to use this stone in their boutiques, which was rarely seen before. Here it will be incorporated in an innovative way: Venetian terrazzo floors will be combined with geometric tiles from Ceppo for a new and classic look. The bedroom wall is also Ceppo, which is specially grooved to add extra texture. Following on from the local stone, the rich green Verdi Alpi stone was chosen to cover the living room wall.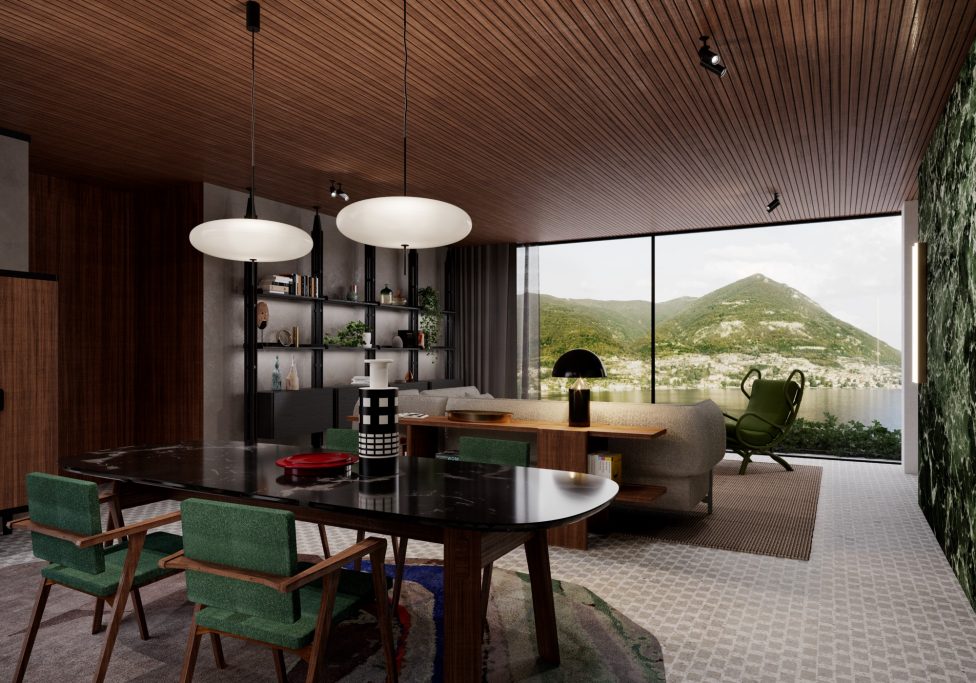 Accessible by a separate lift, the Penthouse suite will have more than 150 sqm. of living space, a 30 sqm. terrace and a 50 sqm. grassy garden all around.
The Penthouse will have a large living room, dining area, two bathrooms, master bedroom, accommodating up to four people with spectacular lake views from all rooms.