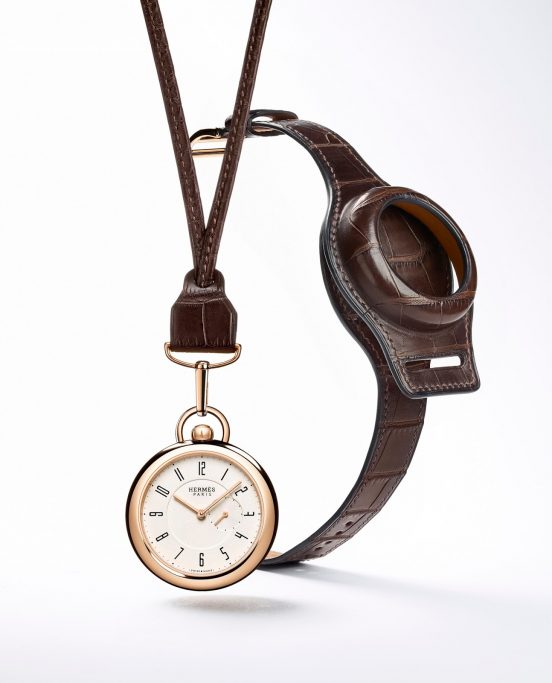 This year, Hermès revives one of its iconic watchmaking creations. A fundamental piece born in 1912, showing the love of the Hermès family for horses and exceptional leather-making expertise: the In The Pocket watch, which was invented by Jacqueline Hermès' father so that the child could securely attach and secure her watch to the wrist while horse riding.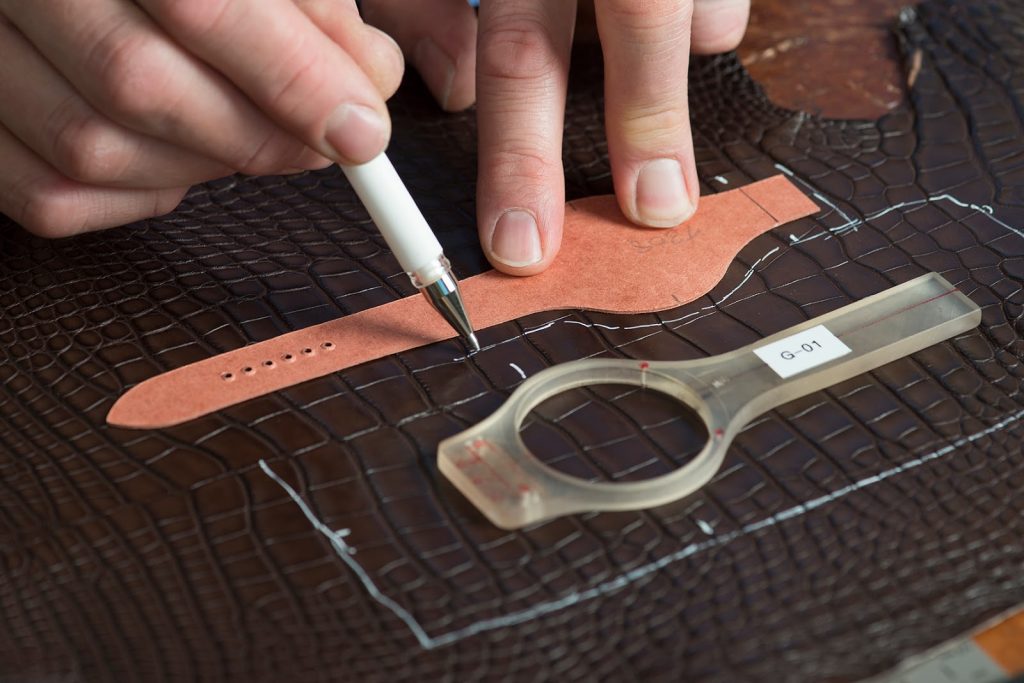 In 2015, this iconic model returns in a 178-piece limited edition rose gold composition clad
in a sophisticated alligator exterior, hand crafted in the leather-making workshops of La Montre Hermès in Switzerland
A
pocket-watch that may be transformed at
will into a wristwatch, it embodies both
the historical leather hand craftsmanship
of Hermès and its watchmaking
development to the point of becoming
a full-fledged Manufacture now in the
hands of the seventh generation of the
founding family.