In 2022, French silversmith Christofle keeps reinventing itself, revisiting table practicises and launching a new collection of cutlery: Infini Christofle. Like an extension of the hand, Infini Christofle cutlery offers new sensations. Thanks to a meticulous balance and an instinctive curve, the cutlery becomes the tools of desire.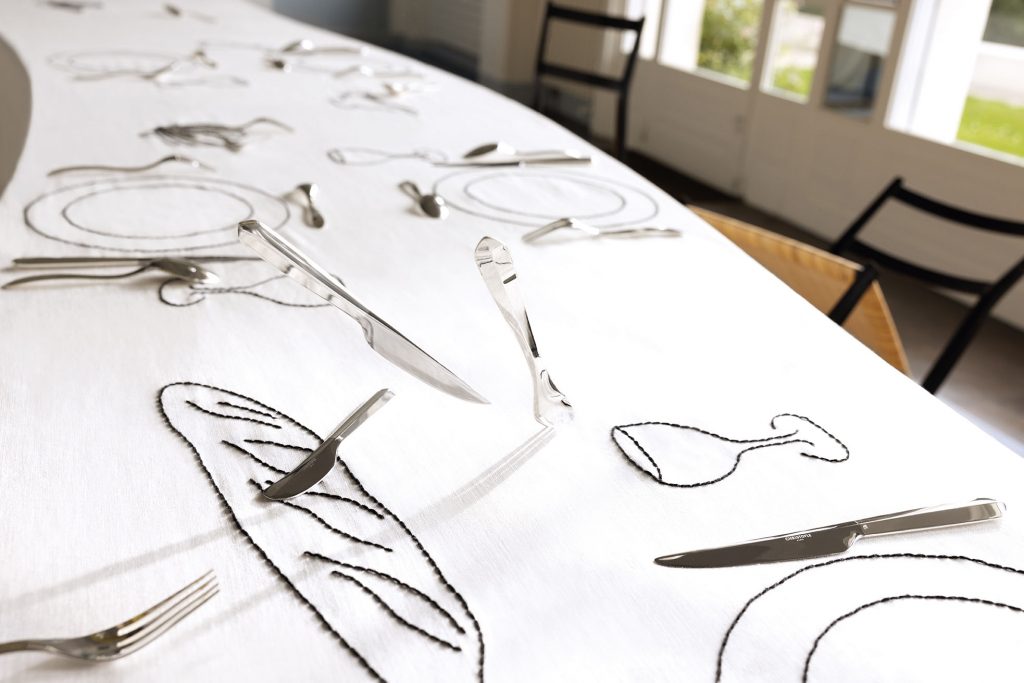 The idea behind the range is simple: innovate, through a collection of essentials and new ergonomics designed for a single purpose: the pleasure of the table. In that perspective, the Christofle Studio took a new look at each piece of cutlery, ignored the traditional homothety of a cutlery service, questioned the gestures, taking in new lifestyles and the richness of today's world cuisine.
With almost 200 years of expertise, Christofle has reflected on the modern use of cutlery to create Infini Christofle, rethinking each element of cutlery present in a traditional service to offer 15 quintessential pieces, including 2 pieces to serve.
With entirely redefined proportions, each piece within the Infini Christofle collection has now its own personality, intended to set tables of endless pleasures. Breaking free from codes but always drawn with a love for details, the arched silhouettes of spoons and forks, their generous curves fit into the hand and portend the flavor of a meal. The clean and taut lines of the knives offer sharp points or notched lace and accentuate the elegance of this collection.The ridge carved from the prestigious material emerges from a leaf in lancet shape, thinning at the edge, like a subtle reminder of the infinite and timeless nature of each piece.
Rich from a legacy made up of Studio creations and collaborations with renowned designers, Christofle is the absolute reference throughout the world ‒ between heritage and modernity ‒ for what remains as complex as universal: l'art sur la table.