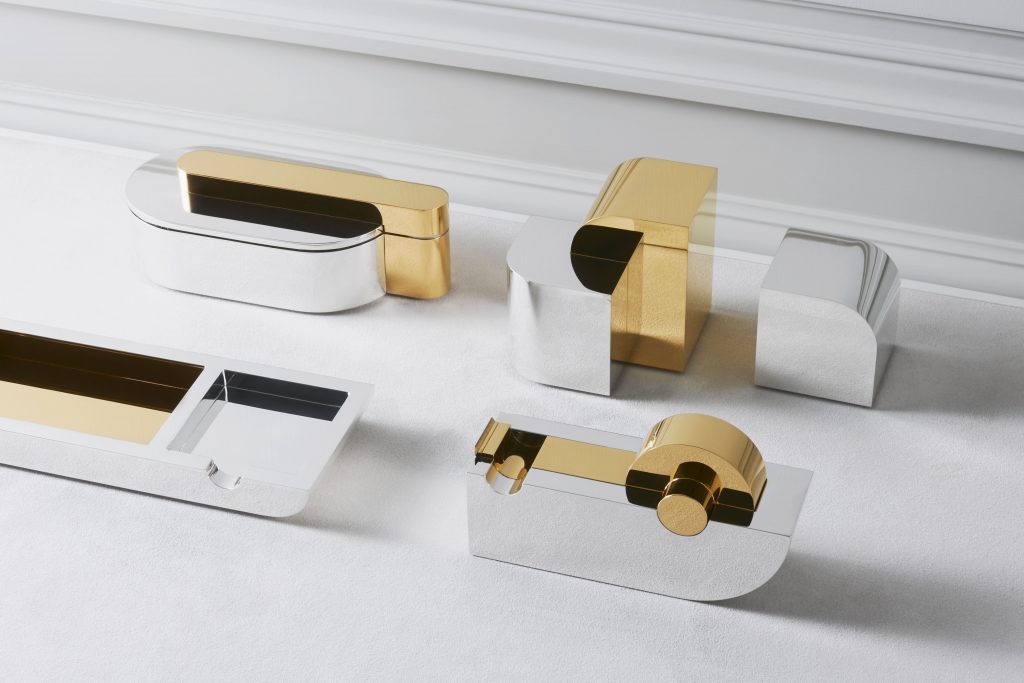 The house of Puiforcat has been a reference in the silversmith field since it was launched in 1820, creating exceptional tableware pieces for the most elegant homes around the world. This year marks a turning point for the Maison, with a new addition to its offering, thus broadening its scope with the limited and numbered Bureau d'architecte collection: 9 creations for the desk and the office.
Joseph Dirand, the collection's architect
At the crossroads of art and design, Bureau d'architecte stays the course initially set by Jean Puiforcat at the height of the Art Déco era. A collection that echoes with the house's history, but also marks one step further on a path of modernity, ever ascending.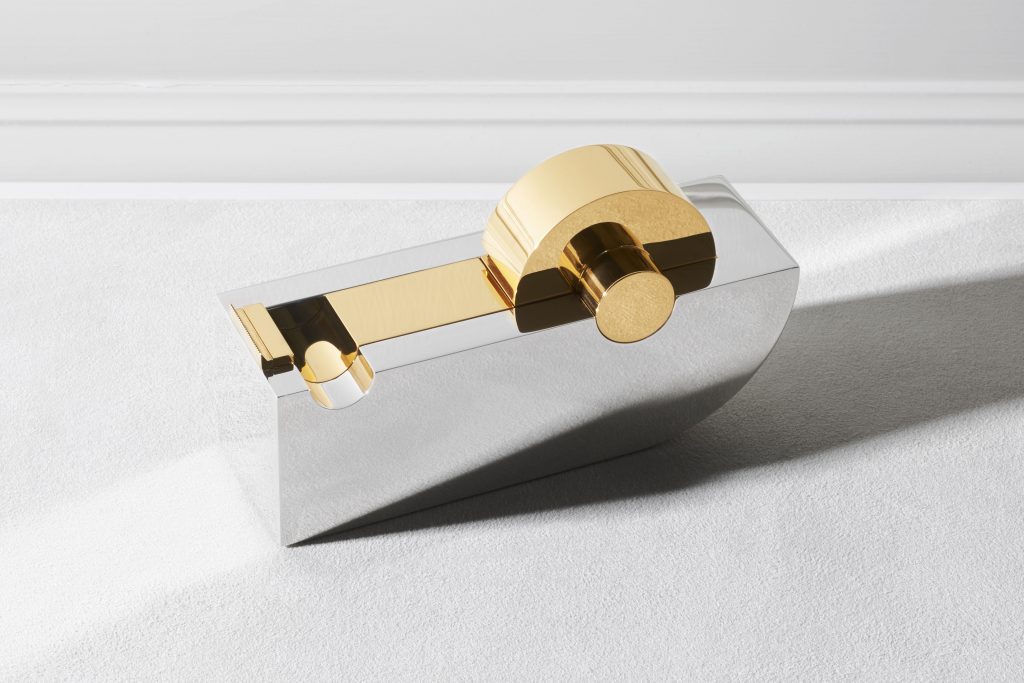 For this task, Puiforcat has designated, for the first time ever, an architect: Joseph Dirand, a multiple Wallpaper award winner known for his works with craftsmen whose expertise and extremely high qualifications are world renowned. A match made in heaven as Joseph Dirand's outlook aligns perfectly with the luxurious simplicity that informs Puiforcat's creations; a heritage of Jean Puiforcat's radical designs, which contributed to shape both the house's signature and the entire vocabulary of Art Déco in the 1920s and 1930s.
Bureau d'architecte: the art of "bel usage"
With Bureau d'architecte, Joseph Dirand has laid out a fully functional desktop range, comprised of a tape dispenser, a paper tray, a pen holder, bookends, and a secret box, among other objects. Every item gives the impression it floats, light as a feather, 2mm in the air. Wedding silver and gold was the heart of Joseph Dirand's creative intent while designing Bureau d'architecte, with no hint at the fabrication work so that the finished item keeps its great complexity and its many secrets to itself, hidden inside a smooth, pristine shape.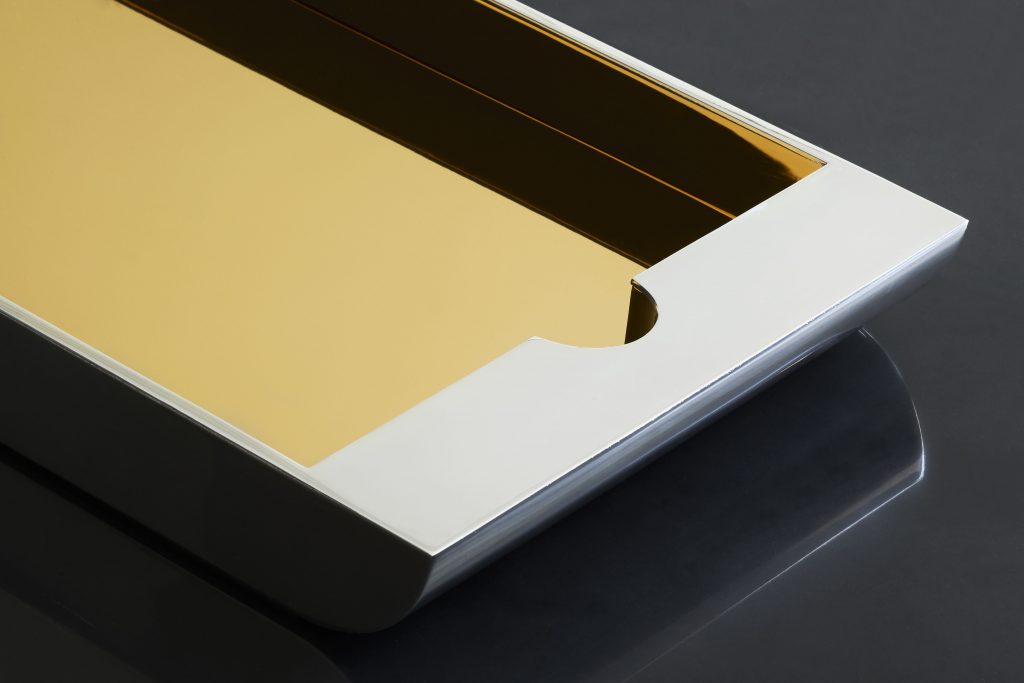 To produce the line, Puiforcat had to summon the exceptional expertise of its Parisian ateliers. Every piece in the collection embodies a harmonious match of tradition and innovation, and a triumph of silversmith artistry. Several generations of craftsmen wielded state-of-the-art technology inside the historic workshops of the silversmith house, and applied their masterful hand to the task.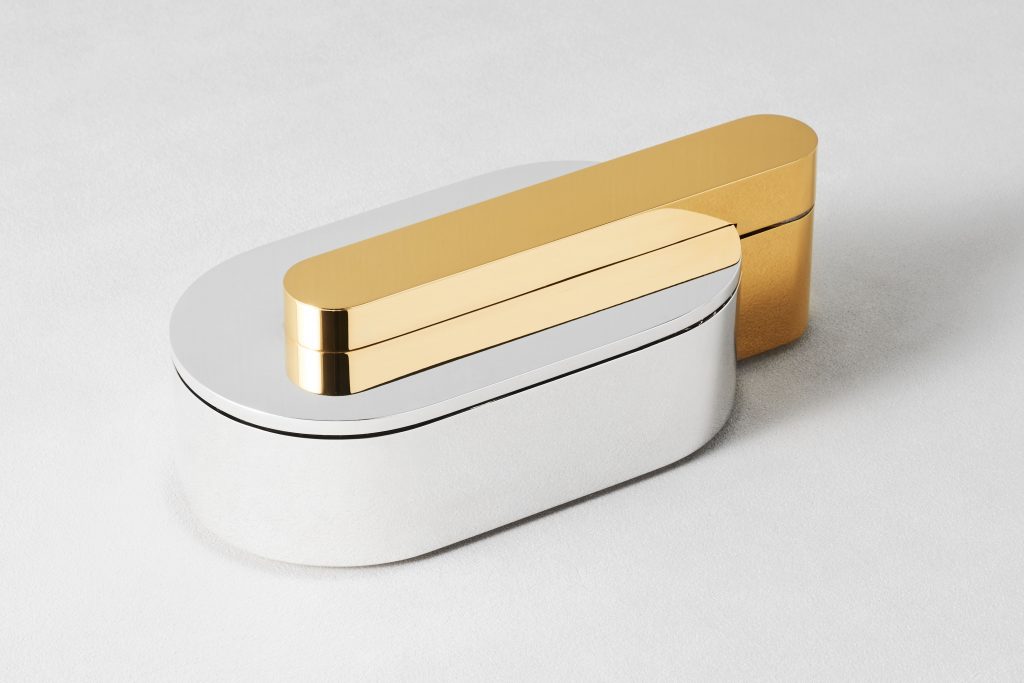 Since coming under the wing of the Hermès Group, Puiforcat has used its truly exceptional savoir-faire to both reproduce the finest pieces of its heritage and to imagine tomorrow's classics alongside great contemporary designers. Beyond its unrivaled expertise in the art of tableware, the house now aspires to once again honor its century-old experience in all types of art de vivre, whether linked to the art of taste, the decorative arts or bel usage.