It's this time of the year again: Claridge's, London's legendary Mayfair hotel, has just unveiled its much anticipated Claridge's Christmas Tree 2020 in the hotel lobby. This year the landmark hotel has drawn on its rich and glamorous Art Deco design heritage evoking the Roaring 20's, a time when people were looking for a symbol of hope and happiness post World War One. A  message that seems very fitting currently !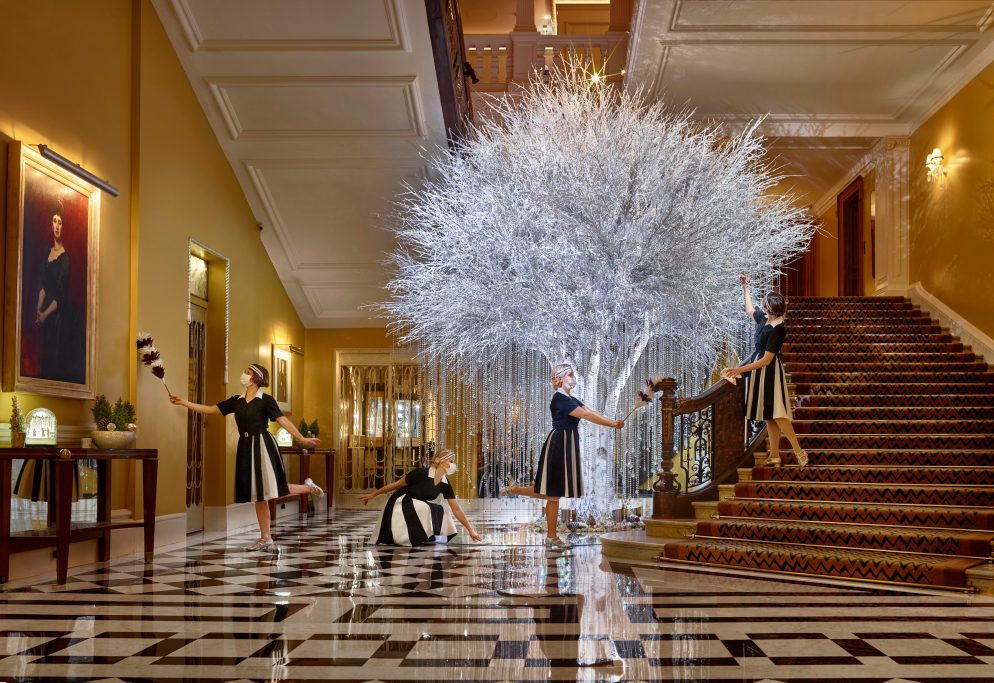 The natural shaped tree by McQueens Flowers is revealed as magical and white frosted, with each snowy branch adorned with shimmering swathes of over 10,000 crystal as well as glass garlands and pendants, reflecting light and creating a frozen dreamscape across the distinctive black and white marbled and mirrored Art Deco lobby. The tree stands 4.5 metres tall and sits on a mirrored pool with light reflections playing around the space, enhancing the feel of a frozen outdoor dreamland, with a mystical, iridescent and ethereal feel. The exterior of Claridge's also nods to its Art Deco past with designer Basil Ionides legendary leaping deer prancing along the hotel canopy amongst the twinkling Christmas trees.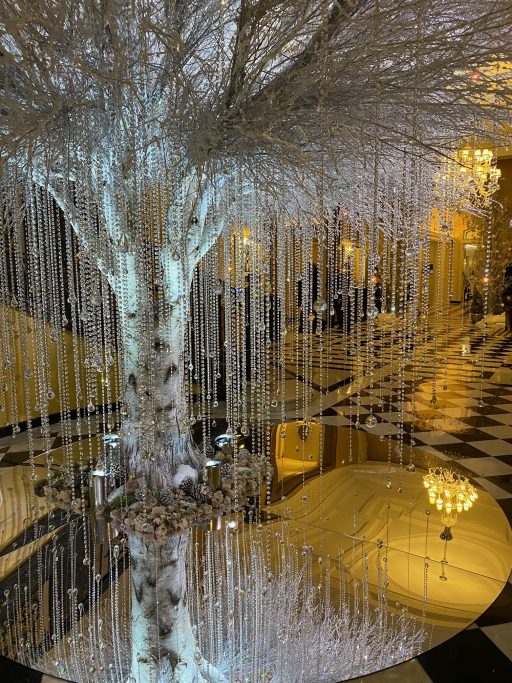 McQueens Flowers has drawn inspiration from the Claridge's archives to make guests feel as though they have momentarily stepped back in time, transported to days of elegance and abandon. For Kally Ellis, McQueens Flowers founder: "The Art Deco architecture of this iconic hotel was all the inspiration I needed to create this gorgeous tree. It's a perfect celebration of Claridge's; of hospitality, elegance and glamour. It's especially apt that this year, when so many of us have been kept apart from our loved ones, that we remember the pleasure of good times we have shared together, and we look forward to doing that once again."
Claridge's co-owner Paddy McKillen said "Christmas is always a particularly special time for us here at Claridge's, and we can't wait to welcome back our much missed guests and their families. We believe that this year's tree captures the right balance of Claridge's magical heritage and positive hope for all of us for the year ahead."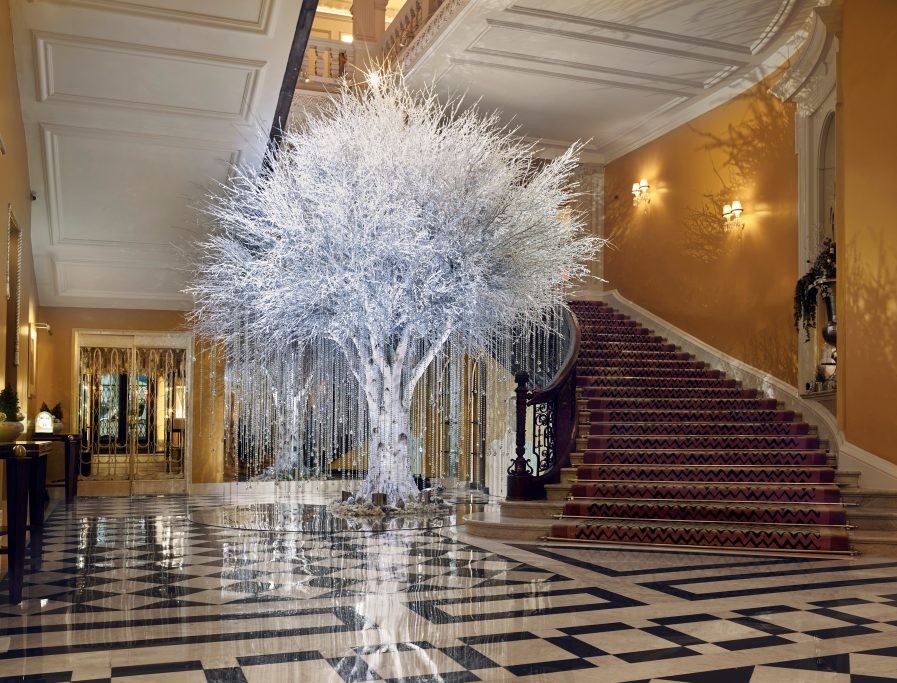 The Claridge's Christmas Tree has long symbolised the start of the festive season in the capital, drawing visitors and Londoners alike to admire its magnificent design. This is the 11th year that Claridge's has invited a longstanding partner and friend to reinterpret the tree in their own distinctive style.