For the first time, the emblematic Men's fashion house Berluti and the watchmaker Hublot, both masters of exceptional craftmanship, turn their focus to the Big Bang Unico chronograph. For this new reveal, the two houses have gone back to the drawing board working hand in hand with Kris Van Assche, creative Director of Berluti, to design a model based for the first time on the iconic Big Bang Unico chronograph.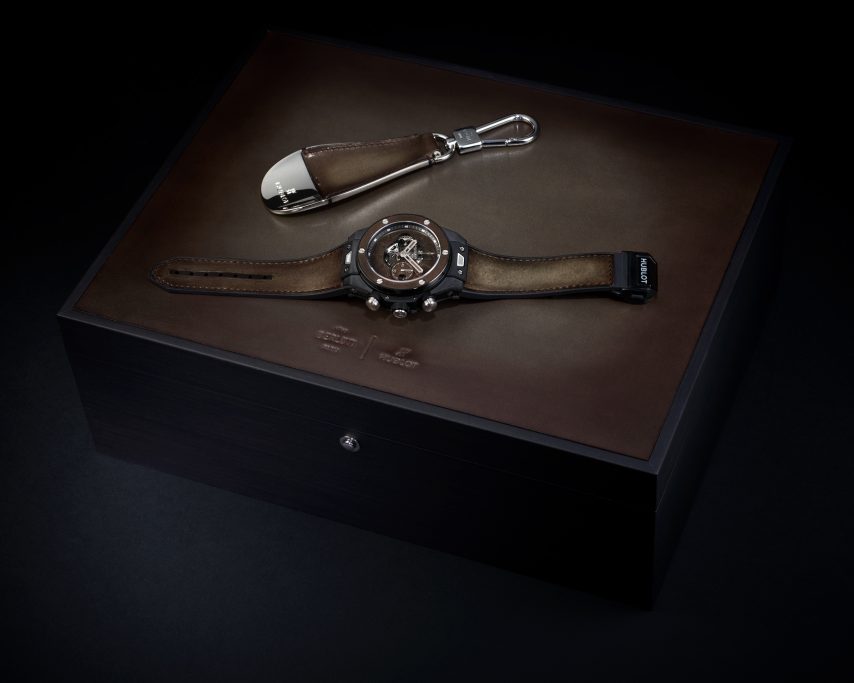 Diving into Berluti's archives, Kris Van Assche decided to take inspiration from a past patina and bring it back up-to-date to create the Cold Brown patina. A glacé finish on it emphasizes the various brown shades composing this subtle colour. This patina is the result of a long and complex handwork, and each piece is unique thanks to the color variations created by this craftsmanship. 
For Kris Van Assche "The Big Bang chronograph's strong, unmistakeable and modern identity reflects Berluti's new universe and lifestyle. The patina is our trademark, usually present in our shoes and leather goods, but all that know-how can also be used for something totally different. Bringing the Cold Brown patina – which was inspired by an archive patina and renewed through a glaçage process to obtain a rich, cutting edge colour – to the Big Bang Unico is an opportunity for Berluti's craft to be discovered in a new context. Using our tradition and heritage in innovative, forward thinking ways has opened up a world of possibilities".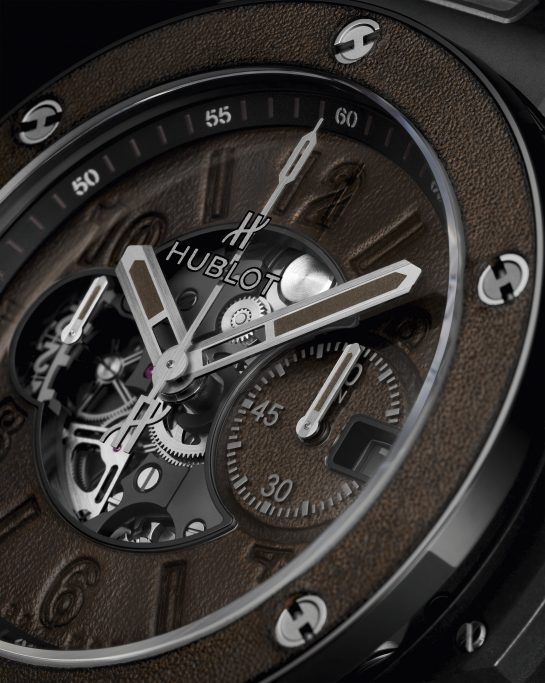 Thanks to their reputed mastery of materials, Hublot's engineers here drew on the experience gained during previous collaborations with Berluti to be able to apply the house's iconic Venezia leather to the Big Bang Unico's dial. A construction encases the leather between two pieces of sapphire glass, cut out for the first time to allow the wearer to admire the gears of the Unico movement. Thanks to a delicate process developed in collaboration with Berluti, the organic elements of the leather have been encapsulated, as if frozen in time, so as to render the living beauty of the natural hide unchanging. And for this new interpretation, the Venezia leather comes in Cold Brown patina.