It's not an easy task to take over from Alain Ducasse. To succeed at the Plaza Athénée, Jean Imbert has decided to reconnect with the splendor of French culinary art, inspired by the classical repertoire and recipes which contributed to the fame of French gastronomy around the world.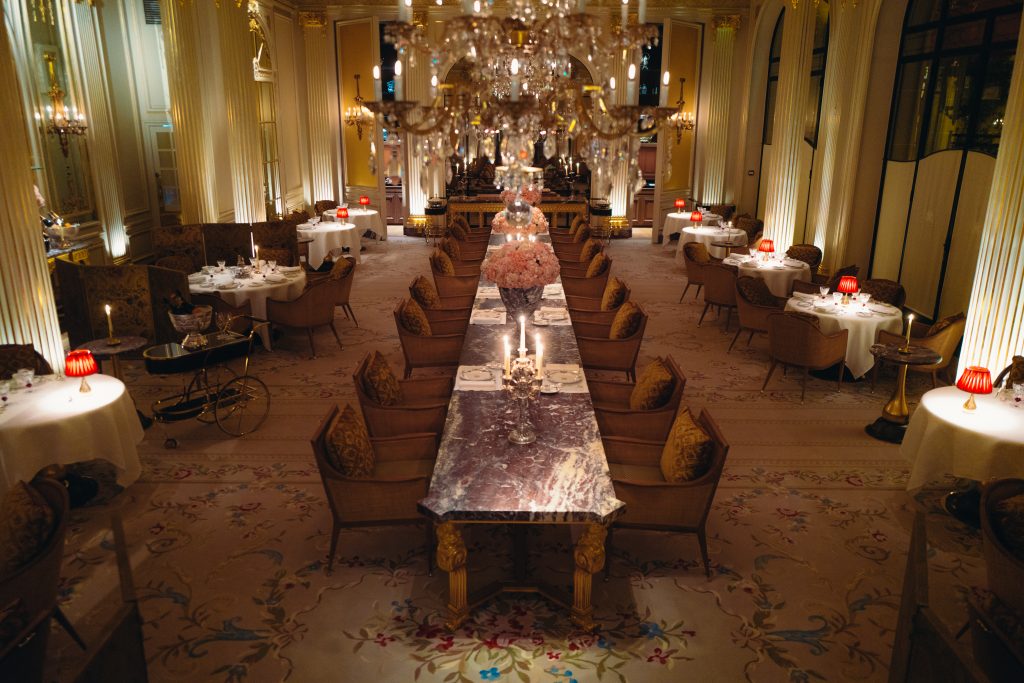 Jean Imbert has created a dining experience that transcends time and place, taking guests to the soulful origins of French dining. The chef makes a tribute to the rich history of a unique restaurant, while giving it a vibrant new glow. On the menu, each dish refers to an iconic heritage recipe. The historical names remain unchanged, leaving room for everyone's imagination, to be better transported into the experience to come. Jean Imbert unearths ancient recipes – some 250 years old – to celebrate France's rich culinary heritage. He presents a playful ode to heritage cuisine, one that crosses trends and centuries while remaining deeply modern.
To achieve these creations, Jean Imbert and his teams have carefully selected their ingredients, as the Chef surrounded himself with French producers and artisans with undeniable talents, who select the most beautiful products for him.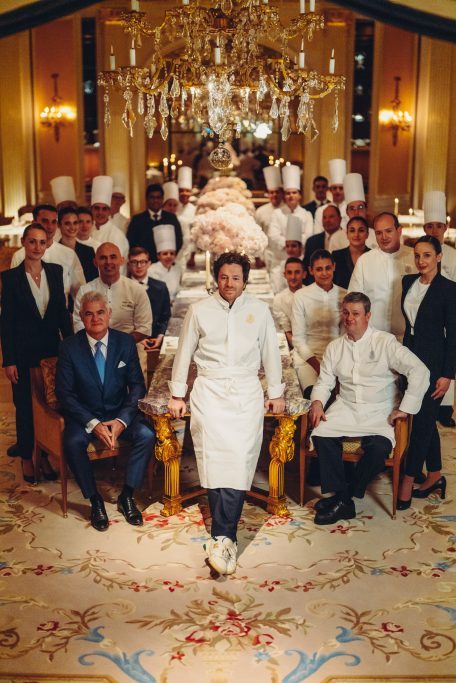 For the scenography and decoration of the restaurant, the Chef called on Rémi Tessier, internationally renowned interior designer and architect. Together, they federated a team of craftsmen in the pure French tradition – such as the Meriguet workshops – to
bring out and highlight the different elements of the decor that contribute to the timeless atmosphere of the restaurant.
While the classical style has been preserved, it is embellished with gold leaf, highlighting the details of the woodwork, columns, moldings and domes of the ceiling.
Through Jean Imbert's masterful touch, ancient French gastronomy is revealed in a whole new light at the Plaza Athénée.
Jean Imbert au Plaza Athénée
25, Avenue Montaigne (Paris 8ème)
Reservations: jipa.hpa@dorchestercollection.com / +33 (0)1 53 67 65 00