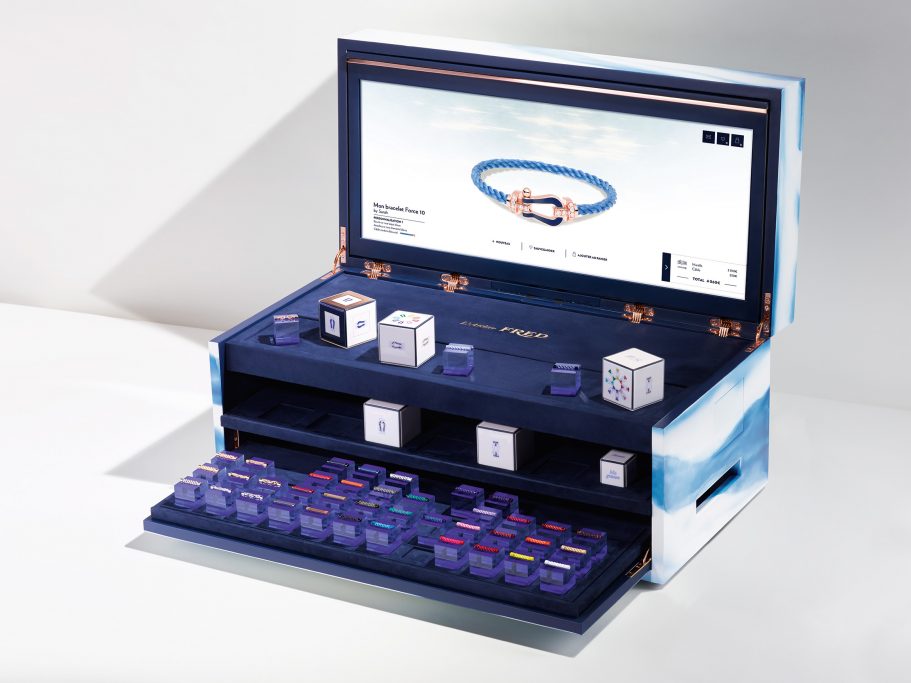 The Maison FRED is offering an innovative and unique new digital customer experience in service of jeweler expertise with L'Atelier FRED. A first for the world of jewellery, L'Atelier FRED concept breaks new ground in the luxury and retail sectors with over 100,000 different design permutations to choose from for the iconic Force 10 bracelet.
Digital innovation
L'Atelier FRED has its roots deep in the audaciously creative jeweler's DNA: it represents the last word in luxury, reflecting the founder's avant-garde spirit that underpinned the originality of his work and his belief in a contemporary, relaxed style of jewelry. The blend of cutting-edge digital technology with finely honed jewellery expertise builds on the Force 10's many existing personalisation options. For the first time, customers are invited to create their own made-to-measure Force 10 bracelet.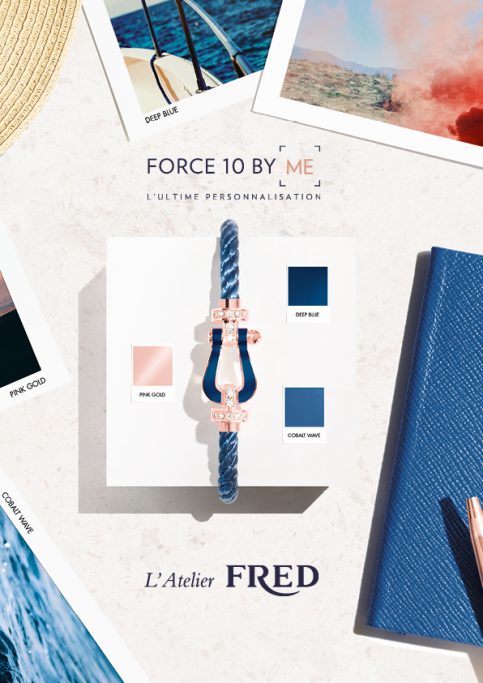 Available exclusively at FRED's flagship Parisian store, the service includes a special advisor to help clients select every detail of the bracelet from thousands of combinations.
How does it work ?
Designed like a set of building blocks, the personalisation process is playful and intuitive with ample scope for imagination, sudden whims or eccentricities. A handsome case conceals a screen and a table on which a series of blocks are gradually placed. They represent the components of the bracelet to be personalised, the materials selected and the areas where they will be applied. An image of the bracelet is built up on the screen as the blocks are positioned on the table. The final result appears little by little, leaving plenty of opportunity to make changes. As if by magic, desire and jewellery come together as one.
L'Atelier FRED has another surprise to reveal: the chance to select from among a thousand custom colour lacquers. The application (available from the Apple Store) has the facility for uploading and digitally analysing the colour of an item, favourite accessory or even a photo of a landscape. This can also be done in-store, with the colour data then sent to FRED's workshops to be faithfully reproduced on the bracelet.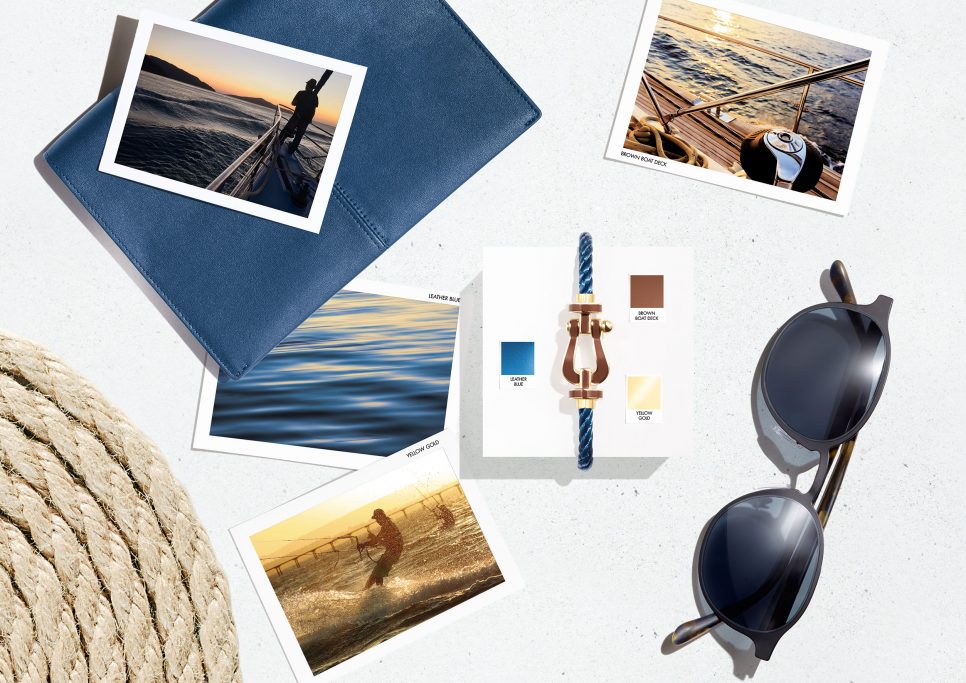 Finally, an engraving service is also available to add a dedication or signature. The various versions of the Force 10 bracelet design can be stored in the client's personal space within the FRED application and emailed to them, and to anyone they designate, as gift ideas for the future.
L'Atelier FRED is available at 14, Rue de la Paix in Paris. Other openings will follow during 2017 in Hong Kong, Japan and Korea.