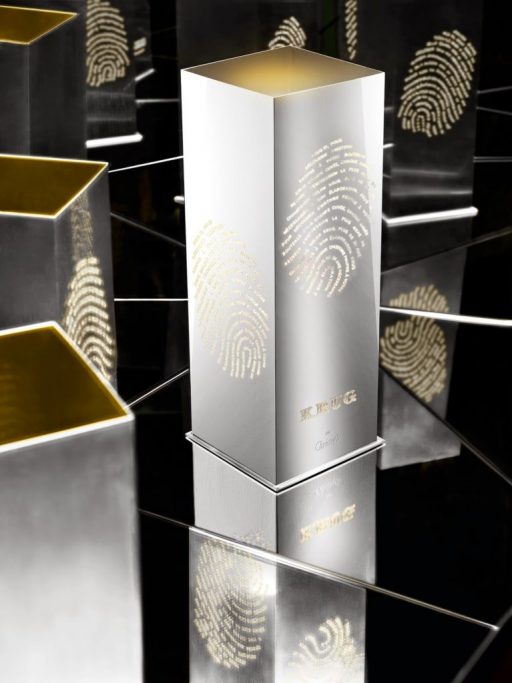 With the holiday season around the corner, it's time to start looking at special creations and limited editions again. And I have a crush on the Krug x Christofle collaboration for sure !
The House of Krug champagne and silversmith Christofle have created the Krug by Christofle limited edition: a combination of both talents and know-how that led to the creation of a new case – and a very unique object.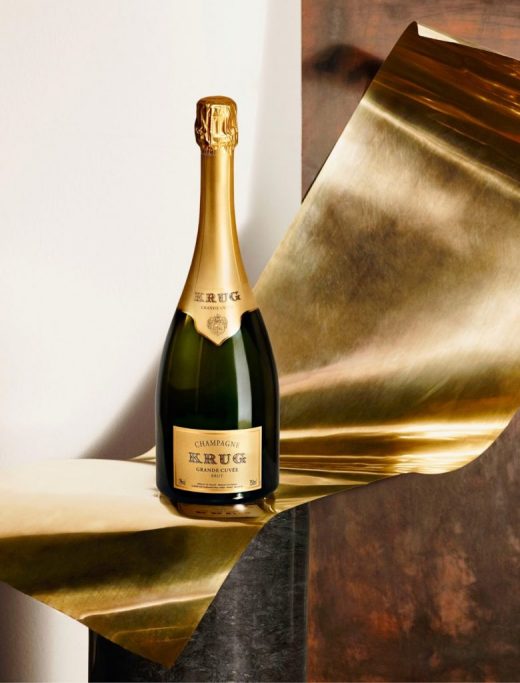 A case made of silver – material of choice for Christofle, that dresses the black cherry Krug Grande Cuvée box to perfection.
The case with elegant, contemporary lines is perforated on each side, with writings in the shape of fingerprints, evoking the identity and history of each bottle. Once the Krug Grande Cuvée removed from the case, it can also serve as a candle sleeve, letting the light shine through the prints cut into the metal.
A great gift idea for champagne and jewelry amateurs alike !