The Maybourne Hotel Group, operators of Claridge's, The Connaught and The Berkeley in London, and The Maybourne Beverly Hills in Los Angeles, is set to launch its fifth hotel within the group this summer 2021, with the opening of The Maybourne Riviera on the Côte d'Azur, France. 
Built on a rocky peninsula high above the picturesque French town of Roquebrune-Cap-Martin, this strikingly modernist hotel is destined to become the new hospitality jewel of the French Riviera. With dramatic panoramic views of the coastline that take in Cap-Martin and Italy to the west and Monte Carlo to the east, The Maybourne Riviera offers an unrivalled setting high above the glistening Mediterranean Sea. The location is famed for its rich art and cultural heritage as well as spectacular beauty, ensuring this new hotel will be instilled with the inspirational and creative spirit for which Maybourne Hotel Group is world renowned.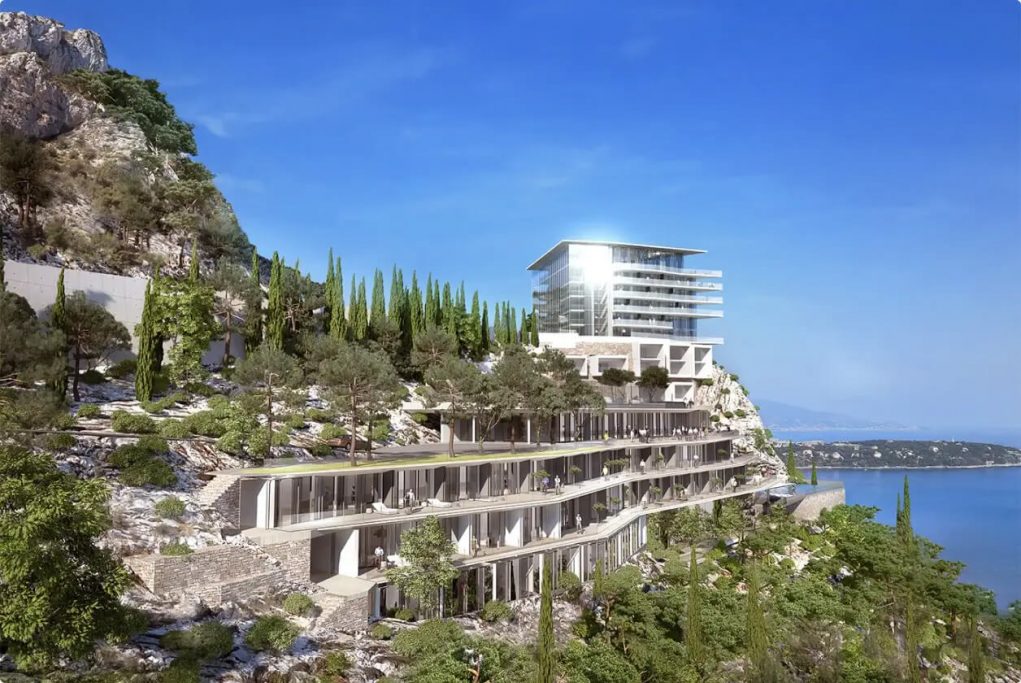 The hotel, with exterior design by Jean-Michel Wilmotte, will feature sixty-nine beautifully appointed rooms and suites, all with unrivalled sea views from their own private terraces. The Maybourne Riviera is collaborating with some of the most globally recognised artists, designers and architects to create one-of-a-kind spaces, with Andre Fu, Bryan O'Sullivan Studio, Marcelo Joulia, Pierre Yovanovitch, Pascal Goujon and Rigby & Rigby all adding their distinctive style, as well as the Maybourne in-house design team led by Michelle Wu. In addition, the hotel has gone to great lengths to embrace the traditional arts and crafts of the region, sourcing and working with local artists and artisans to create bespoke art, glassware, ceramics and furnishings. There is also a respectful nod to the modernist architects Le Corbusier and Eileen Grey who built their iconic homes in nearby Cap Moderne.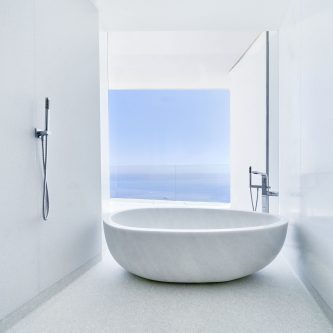 Set in restored ancient gardens with walled in walkways, citrus orchards and a seasonal herb garden, The Maybourne Riviera will have both indoor and outdoor swimming pools, and a world class spa, making it the perfect restorative retreat. Guests of the hotel also have exclusive access to the stylishly chic Maybourne Riviera Beach Club nearby. The art of entertaining will be a significant focus, with the hotel housing a grand ballroom as well as a custom designed marquee offering extensive space for high profile events and glamorous entertaining. 
The arrival of The Maybourne Riviera is set to bring the historic town of Roquebrune to further prominence, with its 10th century medieval castle, ancient Vallonnet caves, and even a 2000 year old olive tree in the centre of the Old Town that still bears fruit. Coupled with its rich artistic legacy of painters, poets and writers from WB Yeats and Coco Chanel to Dali, Picasso and Jean Cocteau all drawn to its natural beauty and magnetic inspiration.