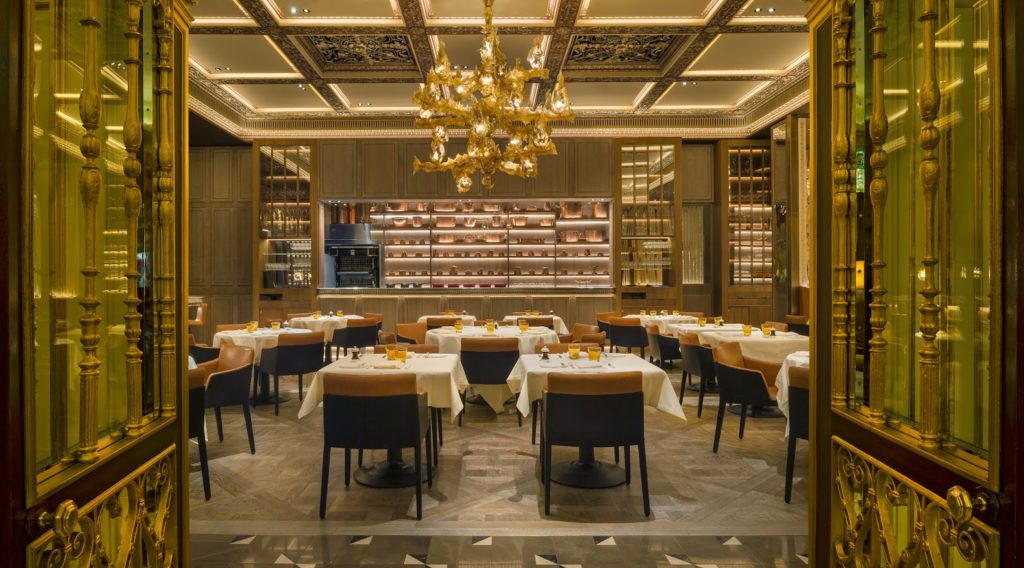 Behind a magnificent location, there often is a wonderful architect. Bruno Moinard is one of those, as I mentioned in the past on The Parisian Eye: he is the man behind significant design
projects such as Christie's New York, the Hermès Paris headquarters, Cartier
stores worldwide and the Château Latour wine estate, just to name a few.
For his first restaurant project in the UK, Bruno Moinard has worked on a true London institution, namely The
Grill at The Dorchester. Just like he did with The Plaza Athénée in Paris, Bruno Moinard's task was to update a space steeped in history. As he reminds us, "The
story of The Grill has been told twice before, and its heritage cannot be
ignored. We wanted to respect the original features and preserve this fantastic
meeting place of celebrated personalities since the 1930s." 
The listed ceilings, entrance and cornices are the guiding thread of this space that is imagined like a theatre. To these original features, Bruno Moinard has added a "Day Night" theme, through which a change of scenery is articulated. Lunch or dinner,  from morning to evening, panels of sycamore or black lacquer, gold-decorated and coated with antique mirrors, rotate to change the atmosphere. Very innovative !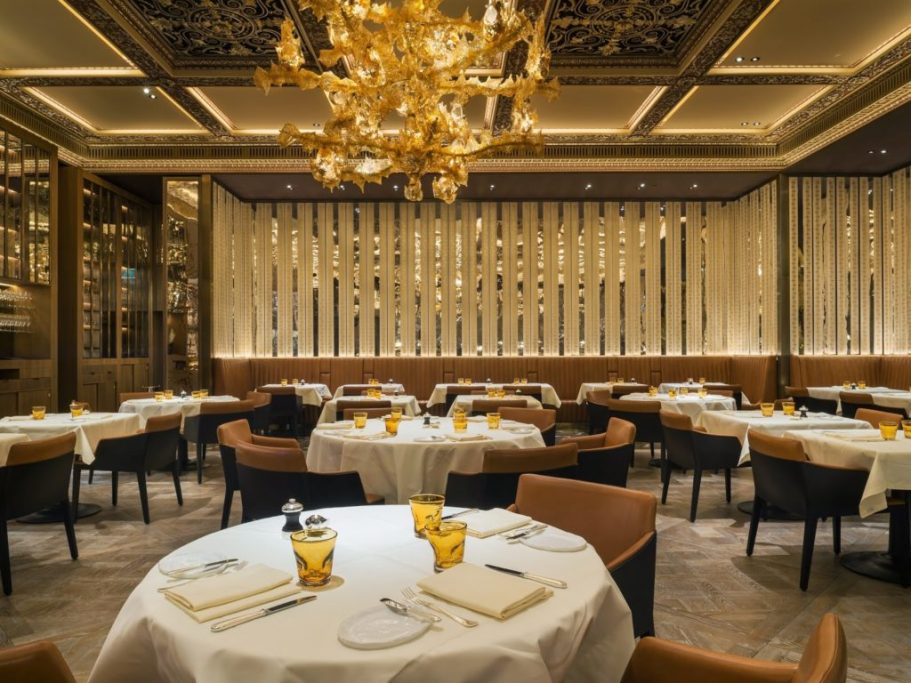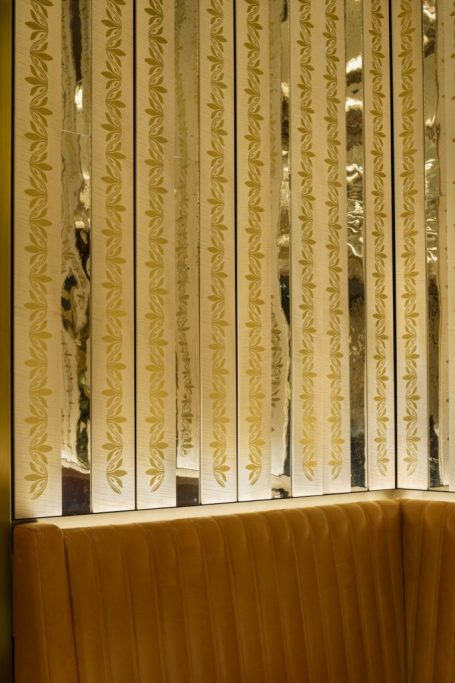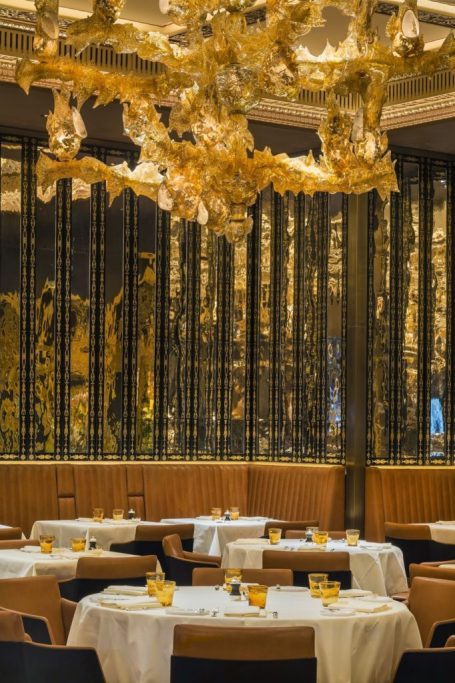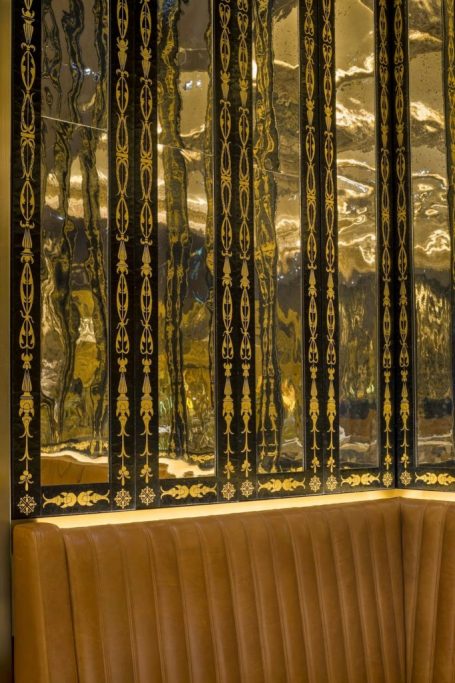 These scintillating vertical mirrors
give brilliance to the place,
allowing one to see without being
seen, and give a depth and
perspective to the space.
A silver-oak parquet is recessed
into the marble floor of classic and
timeless design. The room enjoys
comfortable furniture of noble and
warm materials, such as finished
leather canapés with folding
armrests… Well, it's all about the details after all !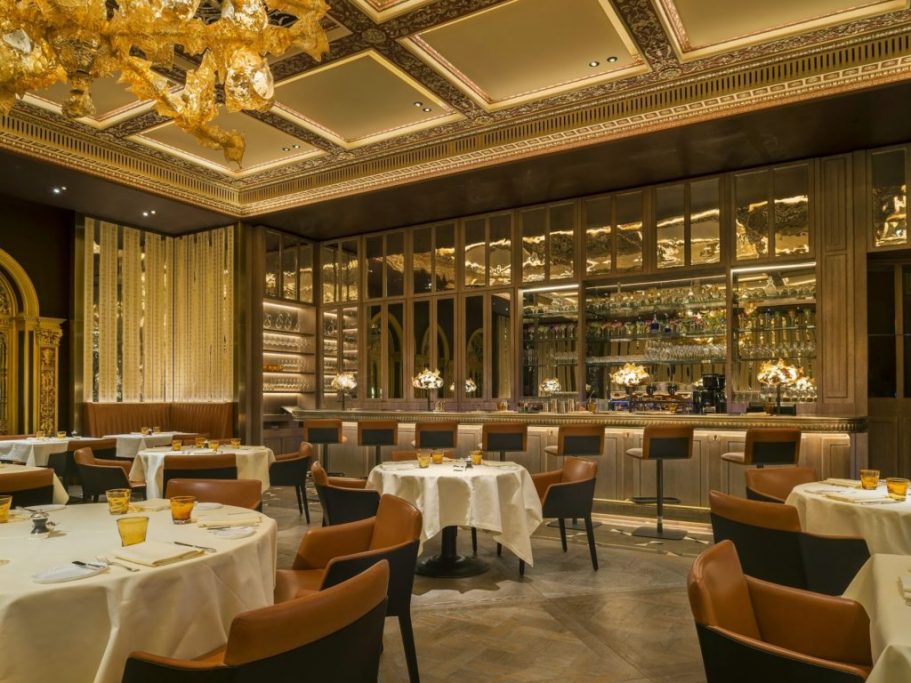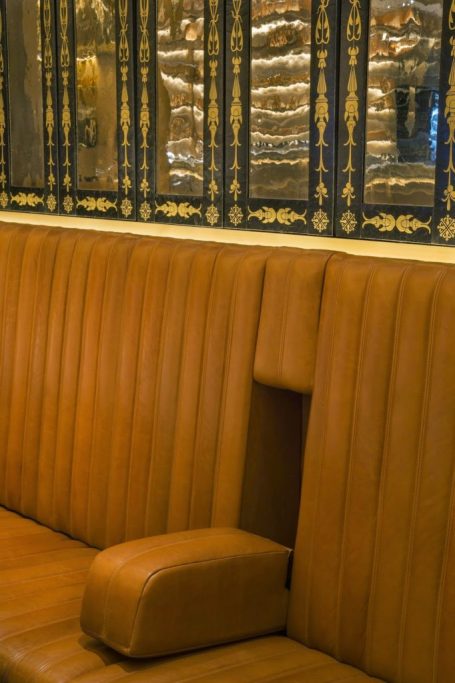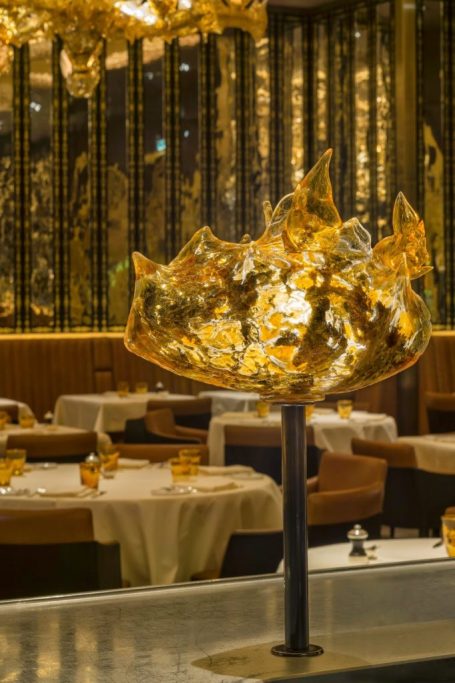 The most striking feature brought by Bruno Moinard is a dramatic branching
bespoke chandelier, commissioned for the space. Made from amber-coloured Murano
glass, the light fixture is composed of 230 large baroque forms made over ten
weeks, imported from the Venetian island. The unique chandelier was hand-blown by
craftsman Aristide Najean in his workshop, who also designed the hand-blown
light fittings on the counter.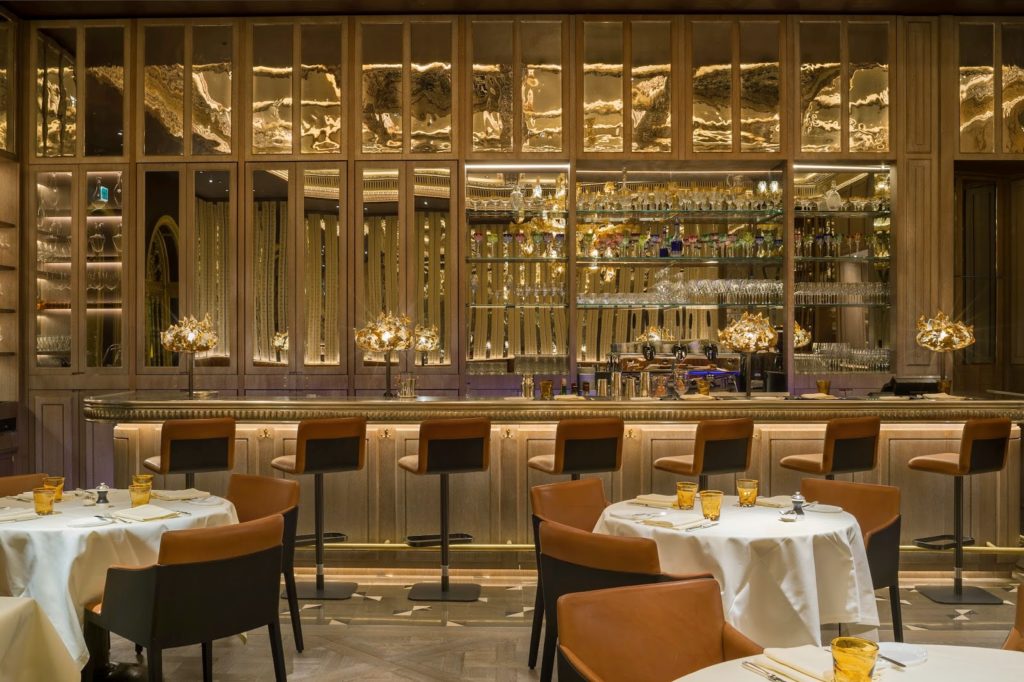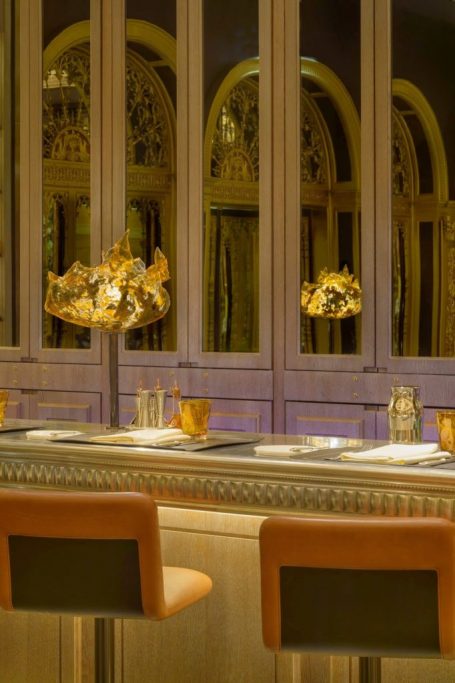 Led by head chef Christophe Marleix, Alain Ducasse's protégé, the kitchen of The Dorchester's restaurant present modern grill dishes cooked with the
finest, best sourced ingredients. Now in a brand new environment !
For information and booking, please visit: http://www.dorchestercollection.com/en/london/the-dorchester 
The Dorchester
Park Lane, Mayfair
London, W1K1QA
Tel.  + 44 (0) 20 7629 8888