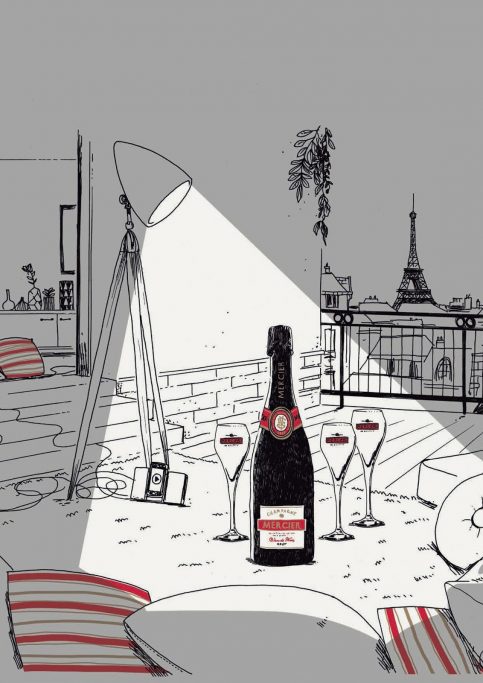 The "anticonformist" element is the very essence of
Mercier
, as Eugène Mercier, who founded the
company 1858, liked to say. Since 2013, the young French graphic artist David Lanaspa has been
lending his talent to the brand to illustrate informal Mercier moments with authenticity.
David Lanaspa is behind the illustration for Mercier's Blanc de Noirs cuvée, made exclusively from red grapes.
Mercier Blanc de Noirs joins the range of Mercier Brut, Brut Rosé, Demi-sec and Brut Réserve
champagnes while diverging from the powerful and heady Blanc de Noirs wines of Champagne.
To illustrate this Blanc de Noirs champagne by Mercier, David Lanaspa focuses on tasting the champagne and features the brand colors, red, black and gold.
Mercier Blanc de Noirs gives the Pinot Noirs and Meuniers the expression of a contemporary,
innovative cuvée: this remarkably light wine is the result of the subtle mastery of a custom-tailored
assemblage.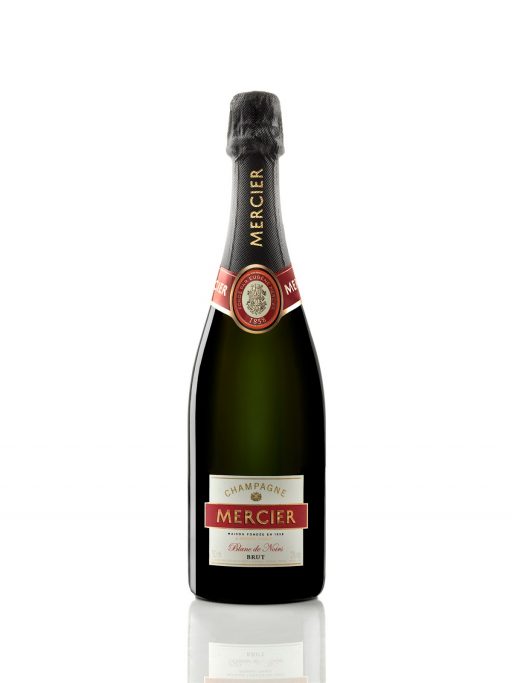 Mercier Blanc de Noirs has a lovely yellow/gray gold, slightly amber color. The olfactive impressions
are intense and very fruity, characterized by red and black fruit evoking notes of cherry, strawberry
and raspberry jam. Yellow fruits lead into the crispness of nectarine and the exoticness of red
grapefruit, yellow plums, white peaches and pineapple.
The floral and fruity aromas of rose and lychee complete the green freshness of leafstalks and red
currants.
On the palate, the structure is original, surprising and delicate, more tonic than wine-like. It leaves the
palate fresh, refreshed by the fruity notes with a light touch of licorice. The foam becomes creamy, the
taste is delicious, ample, without being excessive, and the finish is energetic and tensioned.