Ole Henriksen's first skincare collection debuted in 1983, after the founder opened the Ole Henriksen of Denmark Skincare Center in Beverly Hills a few years before. In 1989, he started to be known as the ultimate celebrity skincare guru, booked a year in advance, and soon after developed a new packaging design, focusing on vivid, cheerful colors—a first in the beauty industry. What he calls his "lifelong love affair" with Sephora began in 2005.
Now available in France, Ole Henriksen's skincare expertise will bring to the French public a luminous skin, radiating from the inside.
Ole Henriksen skincare combines ingredients of natural origin, powerful active ingredients and fatty acids to exfoliate, treat and soothe the skin. Caring for your skin becomes a real pleasure and a moment of well-being, with these products offering an addictive texture and scent.
Here is a selection of products to bring everyone the "OLE GLOW"!
C-Rush Brightening Gel Crème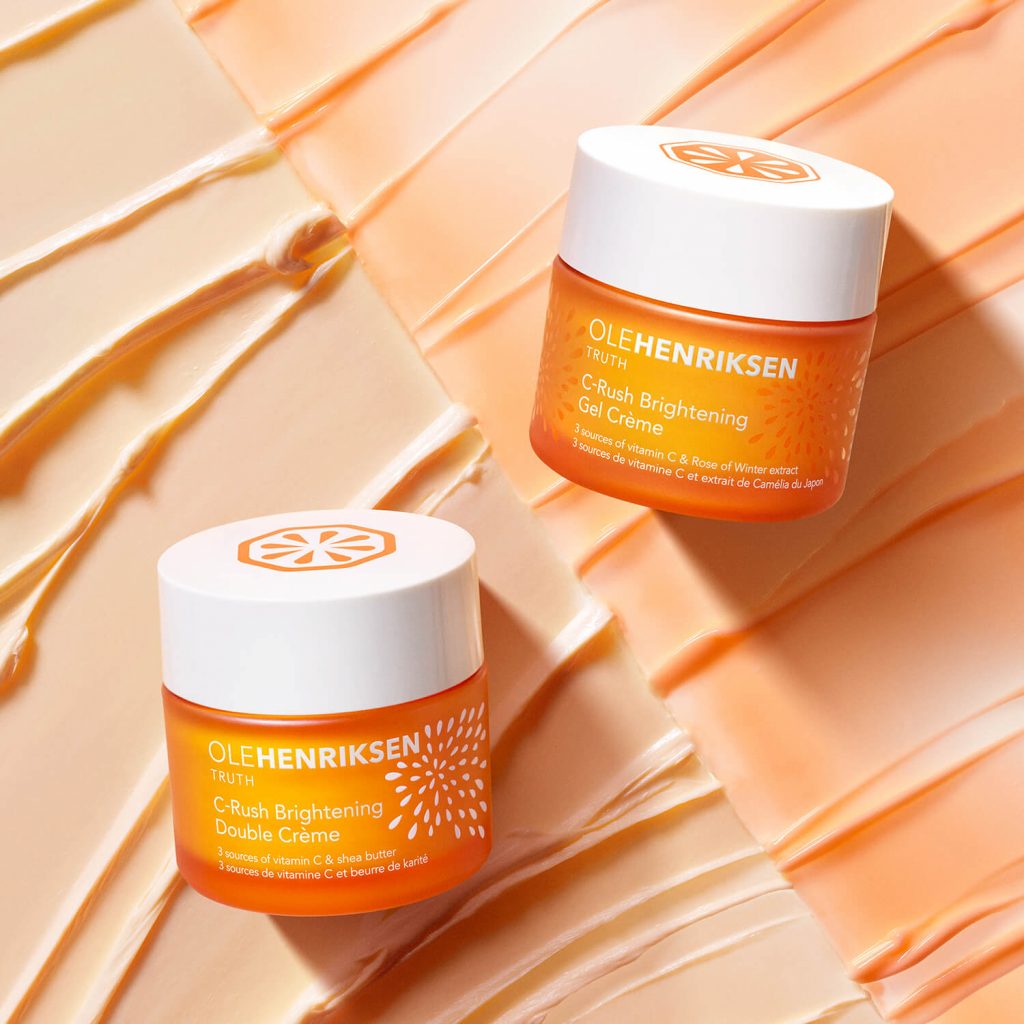 Delivering 24-hour hydration, this products brightens, firms and targets fine lines and wrinkles thanks to two key ingredients: 3 sources of vitamin C (for addressing visible signs of aging) and Rose of Winter extract (rich in antioxidants to help nourish and condition skin). The innovative, peachy-tinted gel crème instantly illuminates and delivers an energizing burst of 24-hour hydration. This C-Rush Brightening Gel Crème even improves makeup application, creating a smooth, hydrated canvas for foundation.
Cold Plunge Pore Mask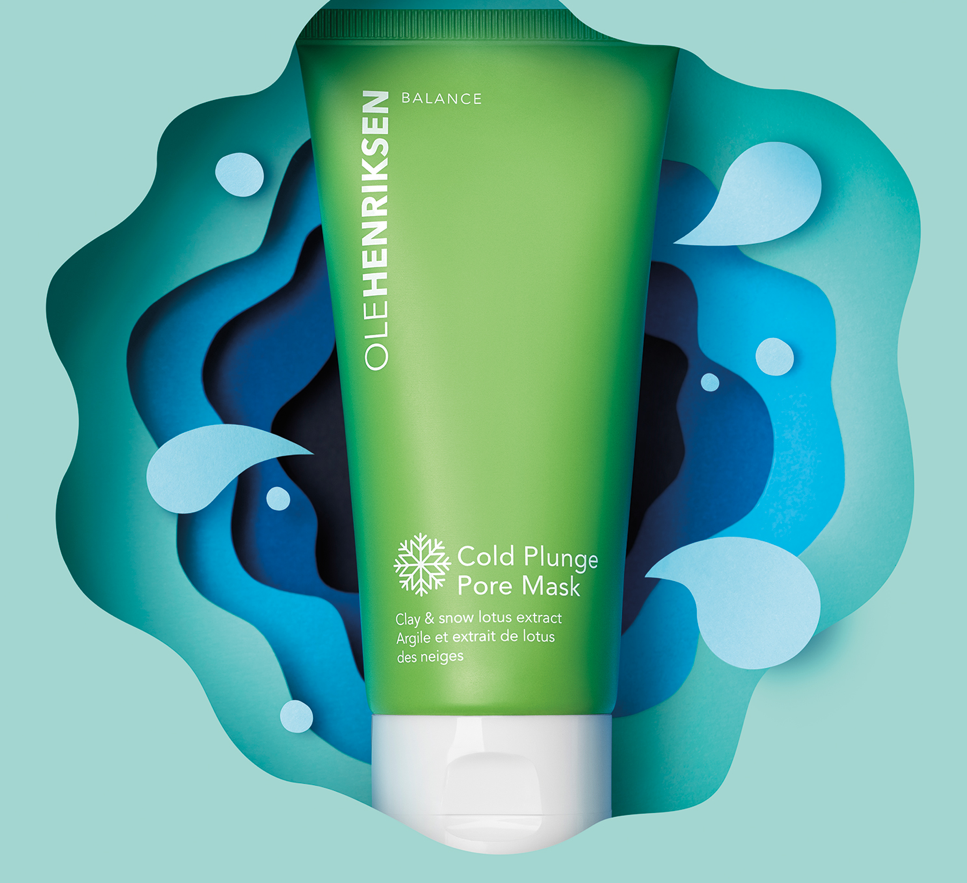 Deeply purify and diminish pores with an exhilarating chill: that's the mission of this mask. Inspired by the "cold plunge" part of a Scandinavian sauna cycle, this cooling clay mask detoxifies, controls oil and reduces the look of pores. The innovative formula harnesses the power of alpine willowherb and snow lotus—antioxidant-rich botanicals that have adapted to thrive in extreme cold—to soothe, mattify and refine pores. Add cool water, and the turquoise purifying mask "thaws" into a luxurious lather that sweeps away excess oil and impurities. With AHA and BHA, the clay mask unveils dramatically improved skin texture. Balance is restored as Green Fusion Complex™ and neem seed oil help replenish the skin and you see a refreshed, refined and purified Ole Glow.
PHAT Glow Facial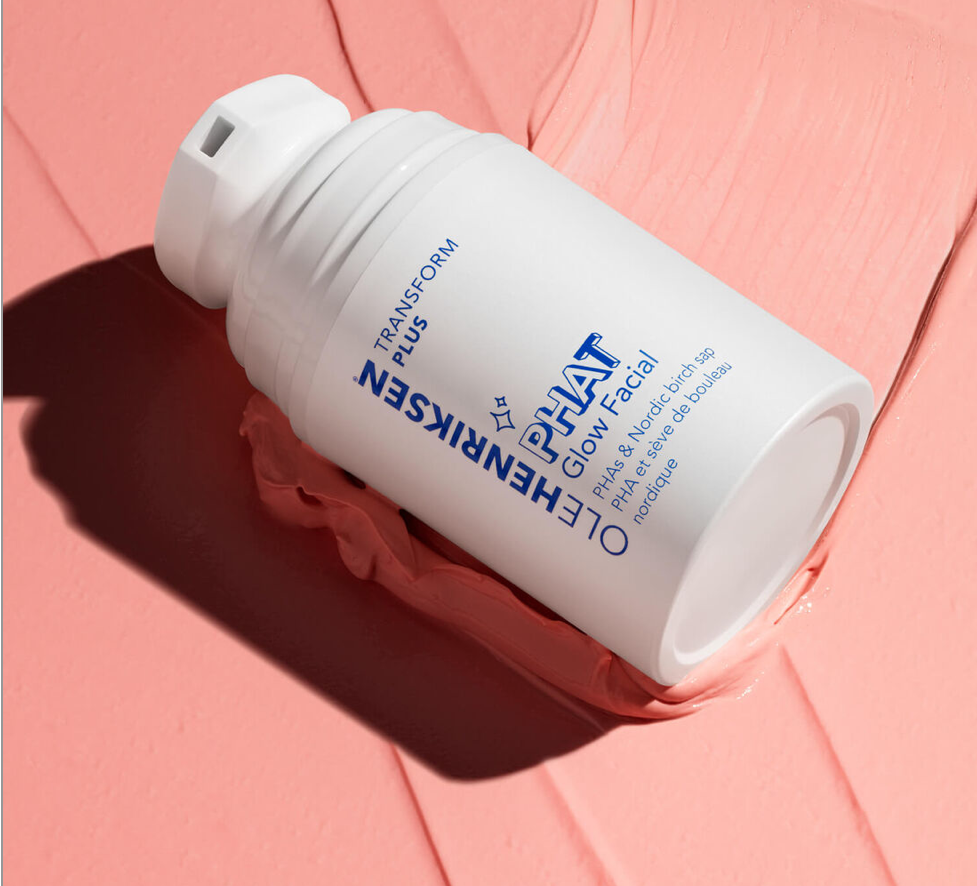 PHAT Glow Facial will bring anyone flawless skin in a flash with PHAs, the no-downtime exfoliating acid and key ingredient in Ole's first one-step at-home facial. What makes PHAs so special? They're fat, literally. Like AHAs, PHAs deliver skin-perfecting, age-fighting results, but PHAs are just a little "plumper." They're a bigger molecule, so they don't go as deep as they loosen up the "glue" that binds the surface layer of skin together, and reveal the newer, fresher skin underneath. That means less irritation and recovery time for everyone—even sensitive types.