Hotel Fouquet's Paris is partnering with Maison Zegna for the upcoming Men's Paris Fashion Week in January 2022, in order to offer an exclusive experience to its guests. As a result, the Zegna Suite is an ode to the fashion house's family know-how, noble materials, tailoring experience and beauty.
While geography recently brought them together on Avenue George V, with the arrival of the new Zegna flagship, the two houses have decided to partner around an exceptional collaboration, which highlights their common values. Both established in the luxury sector, values ​​such as family, elegance, beauty, personalization and eco-responsibility that establish a link between these two institutions.
Fashion and style lovers will be able to enjoy a suite decorated by Zegna through January 2022: a bespoke decor, bringing together the resolutely Parisian and cosy elements of Fouquet's, with homewear & loungewear pieces from the iconic Italian fashion house.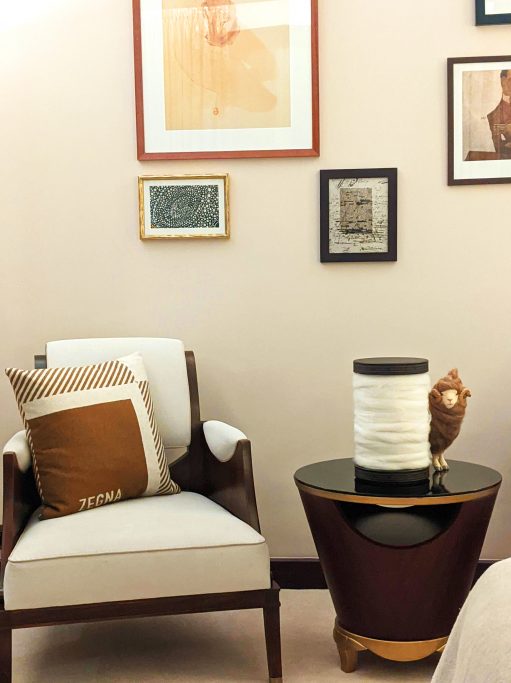 Bedecked with noble materials and warm colours, the Suite overlooks Le Joy's winter garden, far from the hustle and bustle of Les Champs-Elysées, yet right in the heart of the City of Lights.