In Autumn 2021, Silencio, the emblematic club on rue Montmartre designed by David Lynch, crossed the Seine for its second Parisian address near Saint-Germain-des-Prés. This March, Silencio des Prés launches a new Sunday brunch menu, available in the chic restaurant area and terrace, both of which were redesigned Studio KO prior to the restaurant's launch last year.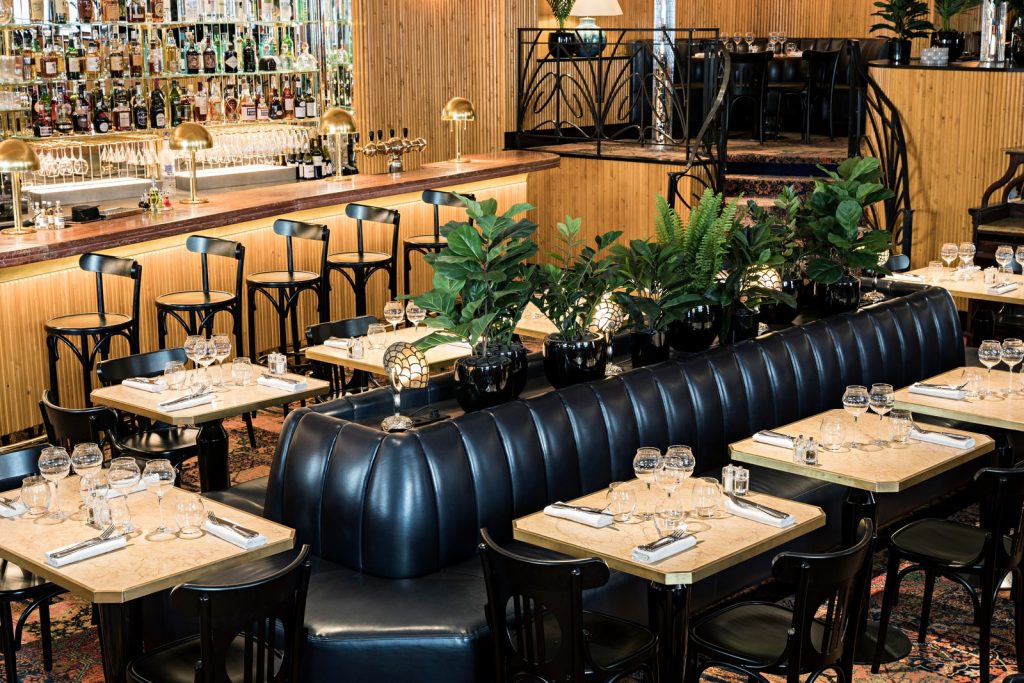 The team
In a former cinema, which used to be a cabaret in the bohemian Saint-Germain-des-Prés of the New Wave, Guillaume Sanchez, chef of starred restaurant NE/SO and committed to sustainable cuisine, works alongside Rémy Savage from the Syndicat Cocktail Club – a guest star behind the bar.
The setting
Studio KO (to whom we owe the Yves Saint-Laurent museum in Marrakech) has created a very subdued atmosphere in the former cabaret hall. In the center, an island of square tables and a bar, surrounded by circular alcoves for large tables. Wrought iron railings protect the upper half-level, which surrounds the center as an arena. The walls are covered with fluted woodwork. Leather banquettes and black bistro chairs are lit by a small lamp at each table.
The brunch
Spearheaded by celebrated chef Guillaume Sanchez the set brunch menu begins with a selection of smaller plates including a freshly baked viennoiserie selection, and fresh breads with jam, accompanied by squeezed fruit juices and coffee.
To follow, guests can take their pick for their first course, from a selection of smaller plates that include stacked pancakes, topped with maple syrup and thick cream, or a savoury cream tart, served with trout roe, which are followed by larger classic brunch dishes including cheeseburger with fries, and avocado toast. Finishing up the menu, desserts include chocolate mousse and panacotta.
On the drinks front, award winning bartender Remy Savage's cocktail selection includes espresso martini, French 75 and Bloody Mary.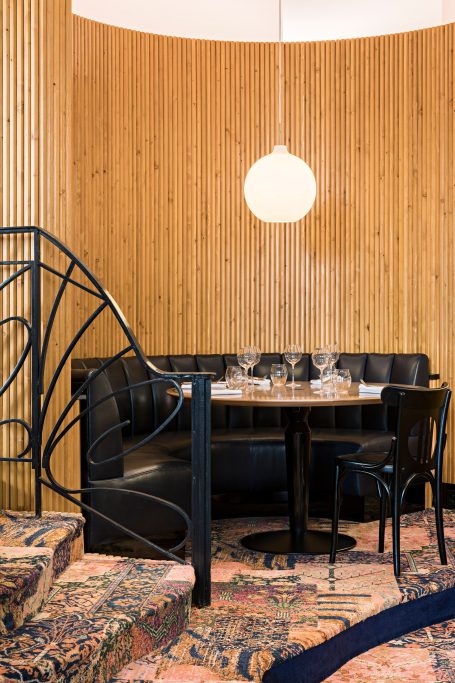 Silencio des Prés
Brunch served every Sunday, 12-5pm.
22 Rue Guillaume Apollinaire, 75006 Paris, France