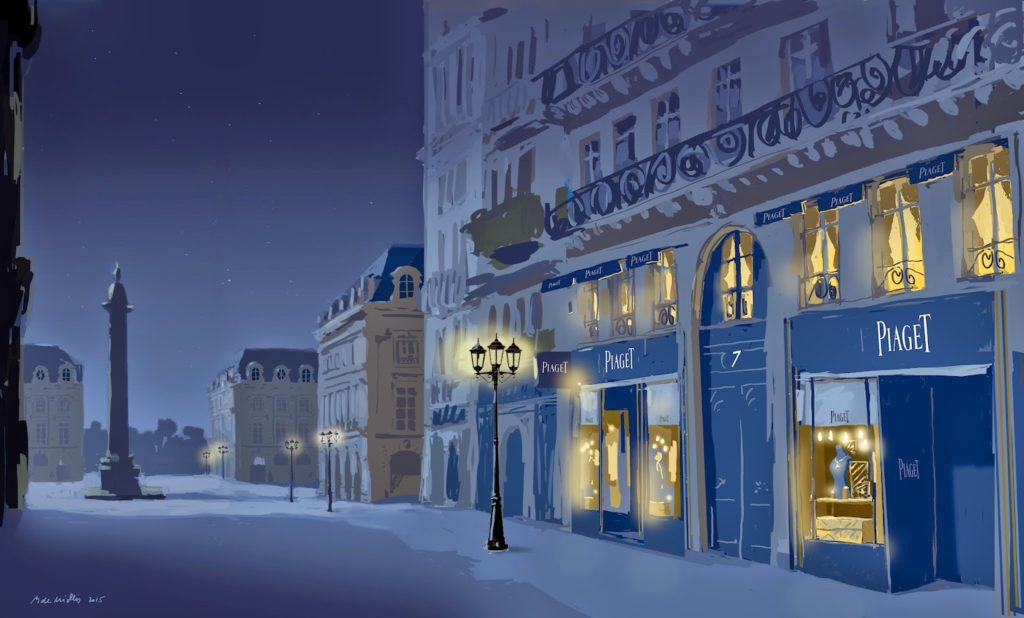 A creation by Bertrand de Miollis for Piaget – www.miollis.com
Visitors of the Maison's 7, Rue de la PaixJewelry heaven Rue
de la Paix in Paris is about to welcome Piaget's biggest flagship in the world.
Scheduled for opening at the beginning of May this year, the store will be
spread over two floors.
address, will step into the house where Charles-Frédéric Worth, the inventor of
haute couture, hosted the aristocracy of his time.
The legendary address, famously being home
to Parisian luxury for more than a century, will host Maison Piaget's "Vitrine
Théâtre" (Theatrical Display Theatre), an invitation to discover the entire
universe of the Maison with all its creativity and daring. Inside, the
splendour of the Haute Joaillerie pieces – of which there will be two new collections
launched this year – will be able to enter into a creative dialogue with Fine
Watchmaking, arranged in entirely innovative ways to highlight the absolute
modernity of Piaget timepieces.
Until we discover more of this
exciting new boutique, it's lovely to discover Bertrand de Miollis'
illustration depicting the new boutique under a night sky: an inseparable part
of Piaget's DNA.