While the first Piaget skeleton watches were made during the 1970s, the house just announced its latest adventure in skeleton watch making: A fully skeletonised version of its celebrated Piaget Polo, the groundbreaking luxury sports watch created in 1979. Creating a skeleton watch requires vision, confidence, time and the considerable skill and experience of numerous specialists in order to combine exceptional aesthetics with dependable functionality.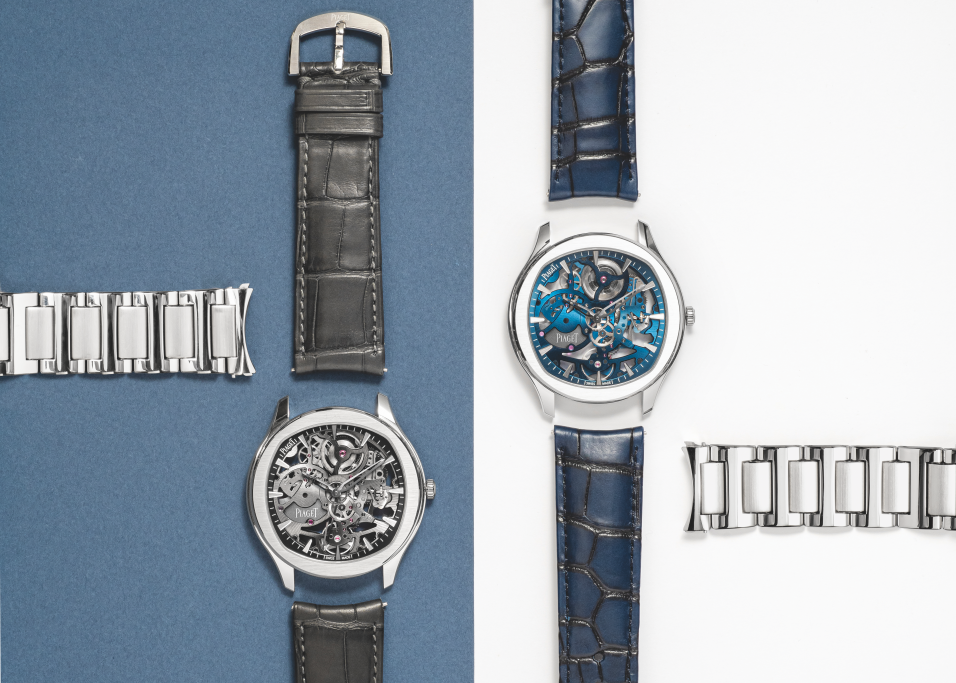 In order to successfully develop the Piaget Polo Skeleton, Piaget's designers and engineers had to consider the key aspects of the Piaget Polo that have made it instantly recognizable – notably its curved case surmounted by a round bezel, and its cushion shaped dial opening and its slim profile. The challenge was to maintain the bold and unmistakable look that gives the Piaget Polo its strong personality while simultaneously achieving an unprecedented combination of elegance, usability and comfort through the thinnest case ever seen on the model.
As a result, a 42mm steel-cased sports watch measuring just 6.5mm thick and powered by Piaget's 1200S1 self-winding, manufacture movement – entirely developed and produced in-house – which is a wafer-like 2.4mm thin.
Despite the intricate appearance of the pared-down components, the Polo Skeleton remains just as robust, reliable and practical as the other models, featuring 44 hours of power reserve and water resistance down to three atmospheres. Additionally, the polished and satin-finished 'H' design integrated bracelet that has become synonymous with the Piaget Polo has also been revised in order to provide an interchangeable function.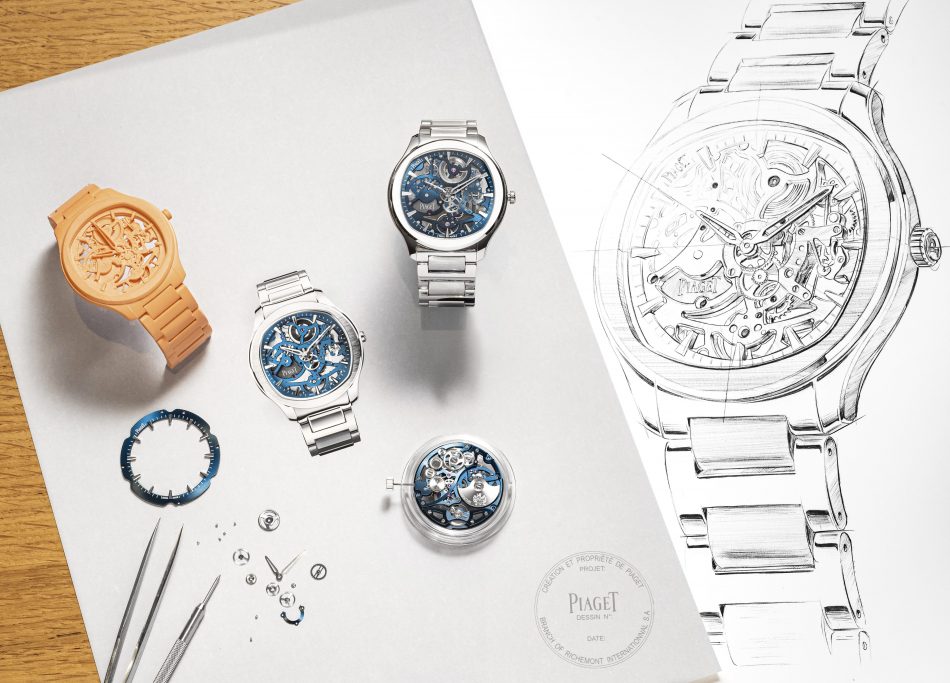 The new Piaget Polo Skeleton is available in two highly individual designs – the first with a movement in Piaget Blue PVD, the second in a slate gray finish. In each version, the famous Piaget Polo case has been reduced to a mere 6.5mm thick (almost 3mm slimmer) while the intricately skeletonised movement and even the hands themselves have been pared-down for the ultimate in transparency. A clear sapphire crystal case back, meanwhile, allows the meticulously finished and highly detailed movement to be seen and appreciated from both sides of the watch.