A favourite for fashionistas, the Berkeley's Prêt-à-Portea adds an innovative twist to the traditional English afternoon tea, celebrating the latest catwalk trends. Every year, the famed afternoon tea gets a couture makeover in the style of the world's top fashion designers, such as Gucci, Dolce & Gabbana and Balenciaga.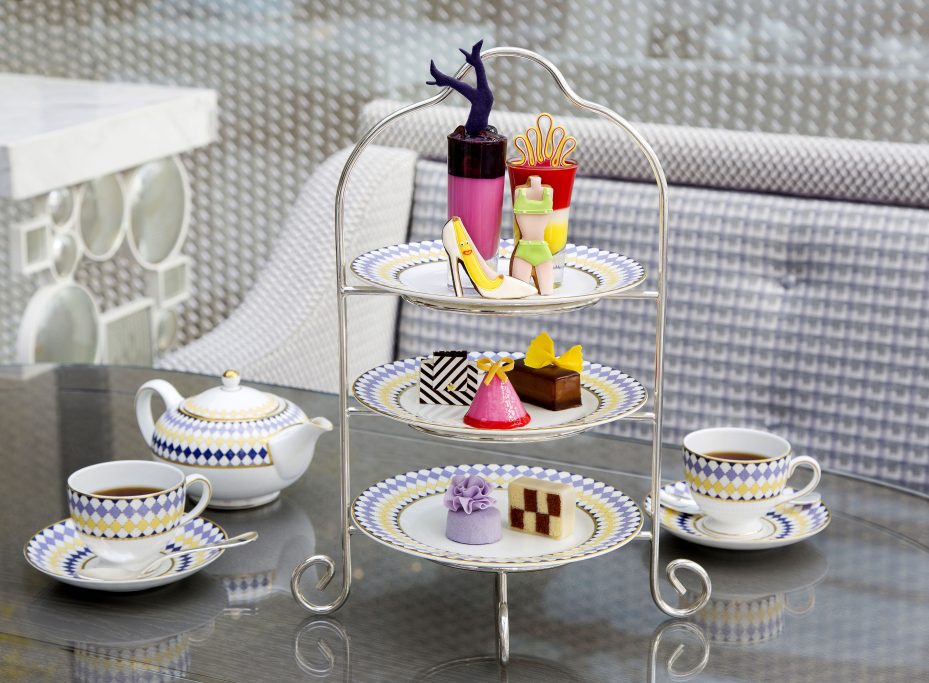 Spring/ Summer 2017 Prêt-à-Portea collection
With a myriad of vibrant colours combined with graphic lines and ruffles taking this season by storm, this Prêt-à-Portea collection takes inspiration from an array of distinguished fashion designers and the creative genius. First up on the cakewalk to celebrate this season's shade of summer is Gucci's pink candyfloss summer berry sable Breton jumper with rhubarb mousse accentuated with a golden sugar bow. Making waves this season is red carpet ready Ralph & Russo Pain de Gene dress cake with velvet lavender cremeux and Beriolette jelly romantically topped with showstopper sugar frill.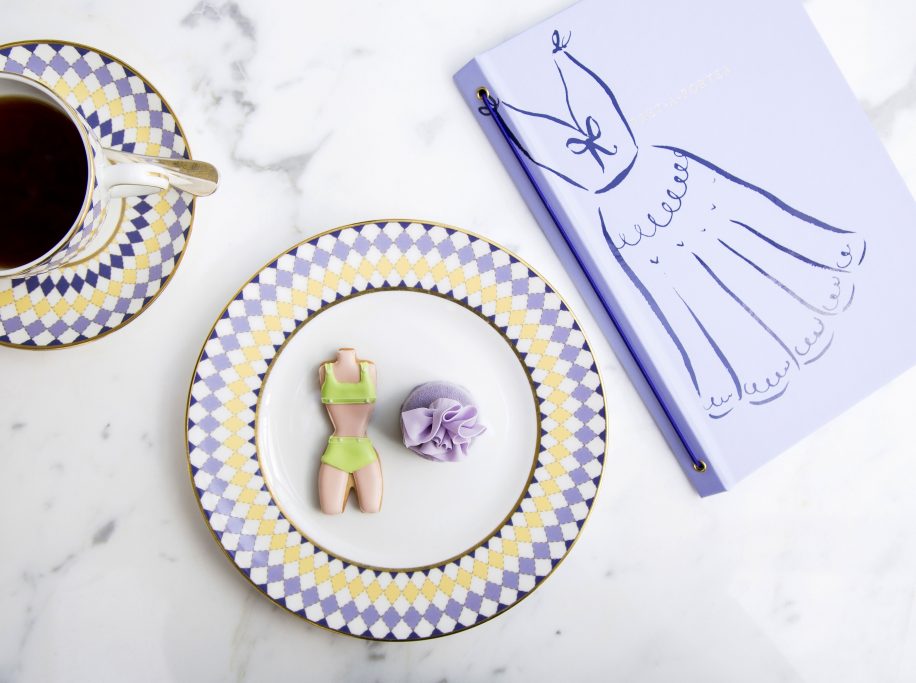 Making a debut on the stand is the brilliantly British chocolate and vanilla Battenberg cake inspired by Stella McCartney's checkered summer pumps. Other Prêt-à-Portea delectables include Emilio Pucci's caramelised pineapple compote with coconut jelly, strawberry bavarois topped with a psychedelic chocolate wave representing the current trend of block colours as well as Charlotte Olympia's high-kicking "Chiquita" banana pump biscuits made perfect to channel their inner Carmen Miranda.
Celebrating cultures this season is the design duo Dolce & Gabbana's South Italian heritage in a hazelnut daquoise pasta print midi dress with praline croquant and Guidanduja chocolate mousse topped with a fun Farfalle and inspired by British collegiate stripes is Mulberry's "IT" Pembroke Bag in a valrhona ivoire chocolate glazed cake.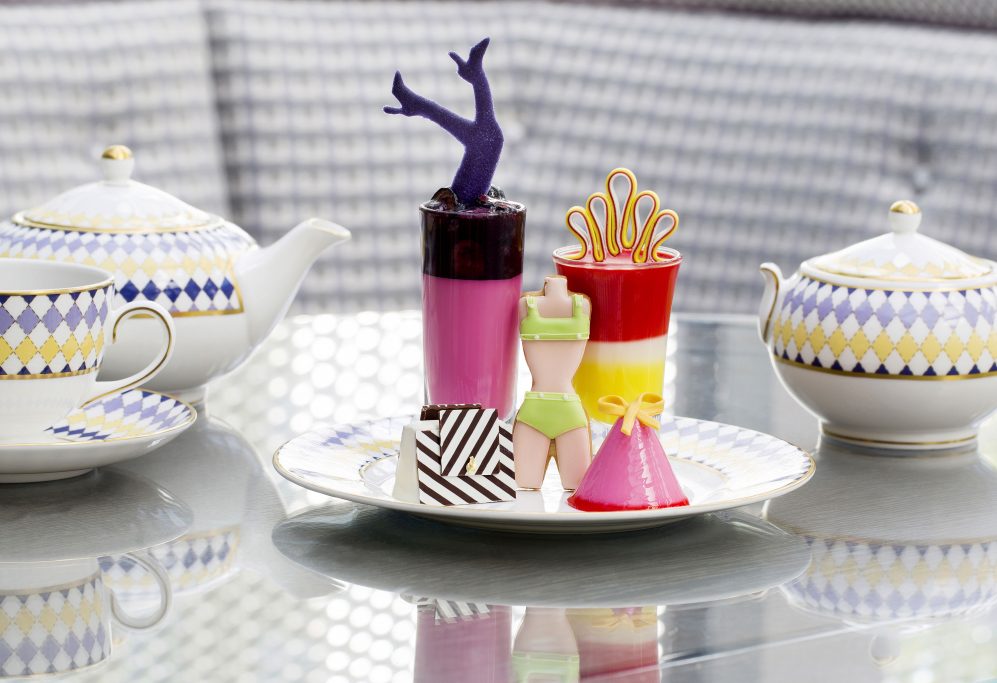 Winning us over with a new perspective on street style is Balenciaga's raspberry bavarois and blueberry compote topped with a kinky slinky pointed stilettos to hip biscuit leg and Miu Miu's retro bikini lime biscuit makes it the must have on the seaside this summer season.
Prêt-à-Portea is served at The Berkeley from 1:30-5:30pm every day priced at £52 per person (£62 including a glass of Laurent Perrier champagne or £70 per person including a glass of couture champagne). To make a reservation for Prêt-à-Portea call +44 (0)20 7107 8866 or visit the hotel website http://www.the-berkeley.co.uk/knightsbridge-restaurants-bars/fashion-afternoon-tea/.