A passport to escape, to the sun and the joy of living: this is how FRED designed its new Riviera pendants, a representation of the very essence of FRED's jewelry philosophy: casual, chic and playful jewelry.
In rose or yellow gold, the pendants are so luminous that they seem to have captured a ray of sunlight. Cheerful, they immediately catch the eye, adorned with patterns inspired by life on the French Riviera. The meticulous work of the Maison's artisans is mixed with a dose of good humor, perfectly matching the spirit of Fred Samuel. Openwork and paved like precious marquetry, a palm tree, flip-flops or even cocktails illuminate the pendants.
The palm leaves are paved with emeralds and the plaque is enhanced with a brilliant-cut diamond. The openwork imprint of the thongs seems to raise sand, represented by twelve small diamonds. A cocktail glass reveals a body of gold and ultramarine blue lacquer hemmed with diamonds; and a straw, ice cubes and even the small decorative parasol trimmed with rose gold are also part of the creation.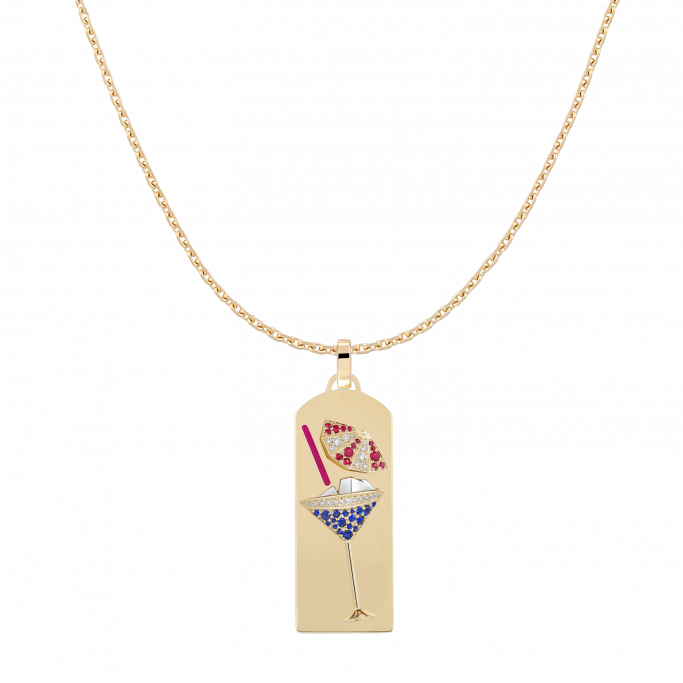 In a limited edition version, the glass is paved with sapphires, the straw is lacquered in red, the ice cubes in white gold, while the small parasol, enhanced with gold, is adorned with rubies and diamonds.
Colorful, versatile and playful, Riviera pendants are like holiday memories that you keep close to your heart and that make you want to smile. Jewelry imbued with femininity, easy to wear by the sea or downtown, with a cocktail dress or a more casual outfit. A nod full of tenderness and delicacy from FRED to the Riviera so dear to the House.