With spring is finally here, let's make the most of the new season to cleanse our skin and gently shake up our skincare routine. First, by ridding the skin of the dead cells that suffocate it and give it that gray look: once or twice a week, it's necessary to apply a very gentle scrub to damp skin that will wake up the skin and stimulate microcirculation. The skin is then ideally prepared for a moisturizing, smoothing, cleaning or glowing mask. Two beauty gestures that allow the skin to regain a fresh and natural appearance.
1. Sephora Collection's VOLC Exfoliating Cleansing Gel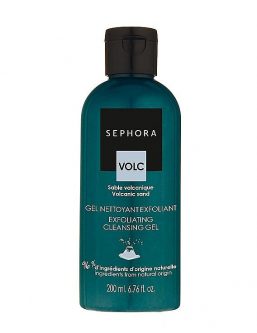 Formulated with 96% ingredients from natural origin, including volcanic sand and zinc, this Sephora Collection exfoliating cleansing gel cleanses the skin, eliminates impurities and smoothes skin texture. Also good too know, the bottle is made of 100% recycled plastic, and manufactured in France by a company with 160 employees, which limits its environmental impact thanks to the use of LED lighting and the gradual fitting of solar energy solutions.
2. Summer Fridays' Jet Lag Mask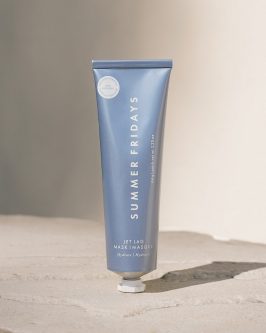 Crafted from nourishing, vegan ingredients, this hydrating mask transforms the skin thanks to a nourishing combination of hyaluronic acid, glycerin, niacinamide, allantoin and panthenol. A soothing formula that leaves anyone's complexion uber-dewy, radiant and ready for anything. Used as a nightly mask, daytime moisturizer or in-flight skin saver, the formula is fragrance-free.
3. Sephora Collection's Fruit Acids Smoothing Peel Mask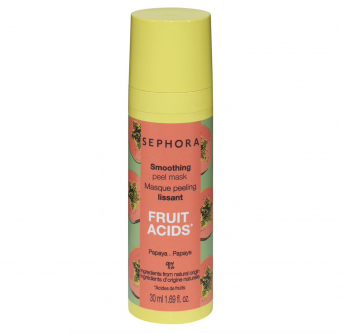 Formulated with more than 91% ingredients of natural origin, Sephora Collection's peeling masks gently exfoliate the skin thanks to their super-mix of fruit acids and fruit extracts. The fresh gel texture of these peeling masks is easy to apply to the face for a "new skin" effect and visible results right from the first use – the papaya mask providing an extra smoothing effect.
4. Sephora Collection's GLY overnight mask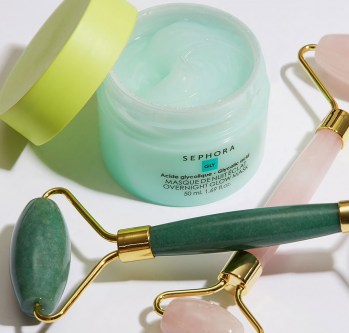 Bringing radiance and hydration to dull skin lacking luminosity, Sephora Collection's glowing night mask contains glycolic acid and hyaluronic acid – and is formulated with 93% ingredients of natural origin. It literally smoothes skin texture overnight after melting on the skin thanks to its water gel texture, for a wake up with radiant, hydrated complexion.
5. Patchology's Serve Chilled Bubbly Eye Gels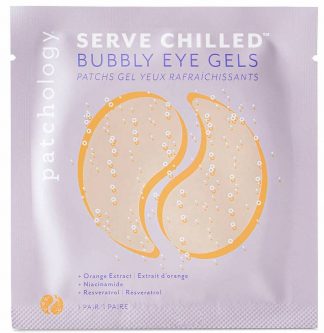 Patchology's Serve Chilled Bubbly Eye Gels are perfect for rejuvenating tired eyes, working against environmental stressors to prevent the onset of premature ageing. Helping to protect against the elements and brighten dulling eye contours to help fake a full eight hours of rest, these hard-working gels are an absolute must-try, marrying grape-derived resveratrol with orange extracts to protect skin from the elements.