This holiday season, Sephora promises to help treat ourselves with Do Not Drink ! 
A range of tasty fragrances mixing natural ingredients and delicious, surprising fragrances. With 87 % of natural, made in France ingredients, the perfumes are quite tasty, and come with a mascara or a shower gel, for super desirable gift ideas ! 
Do Not Drink ! Spicy box: jasmine and pink berries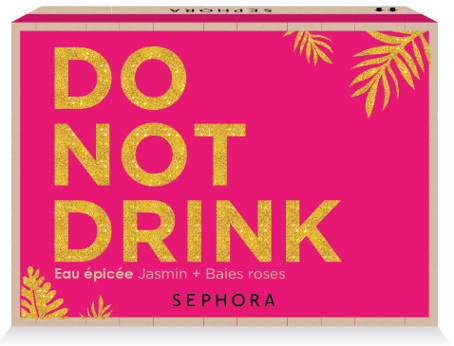 Coming in a 50ml format, the Do Not Drink Jasmine + Pink Berries Eau de Parfum is a flowery, resolutely modern and bewitching water – with the Size Up Mascara in this gift box. 
Do Not Drink ! Aromatic box: sage and tonic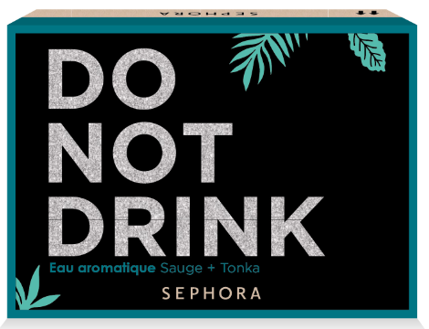 A fusion between crunchy sage and a tonka bean as sensual and burning, this Sage + Tonka aromatic water – accompanied in this gift box by its alter-ego Shower Gel – creates a daring hot and cold atmosphere. 
Both Do Not Drink boxes are available exclusively at Sephora.