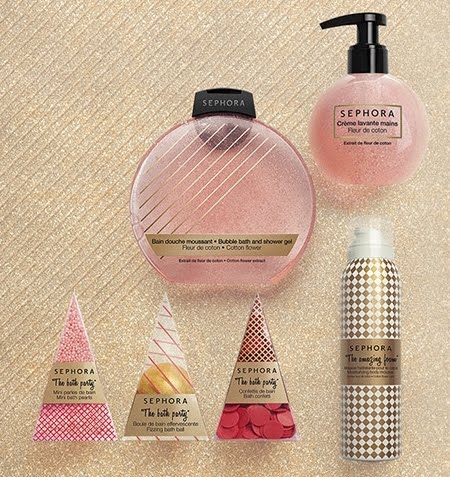 It has been impossible to miss it, especially after L'Oréal's fashion week party last month: gold is the next beauty trend.
Of course,
Sephora
 saw it coming, deciding that its traditional Christmas bath line this year would be all about gold: Golden Bath. From Creamy Body Wash Capsules to fizzing Bath Balls and Bubble Bath and Shower Gels, all the traditional bathroom products have been dressed in gold for the occasion.
But beyond shiny gold packages, Sephora also brings innovation to the products themselves: "The Great Bath Infusion" comes in the shape of sugar bags, and there is a moisturizing body foam, "The Amazing Foam", coming as a spray.
I know what colour my bathroom will be this Christmas !
The Great Bath Infusion
The Amazing Foam
The Glamorous Oil
Scented Bar Soap
10 Bath Pearls