Created in 1946 by doctor Max Hotz, a visionary biologist passionate about Egyptology, Sothys is one of the original and unmissable brands of the institute and spa universe. Sothys was the first to develop an organic serum marketed in small glass vials. Today, embodied by the Mas family, Sothys represents French excellence in skincare.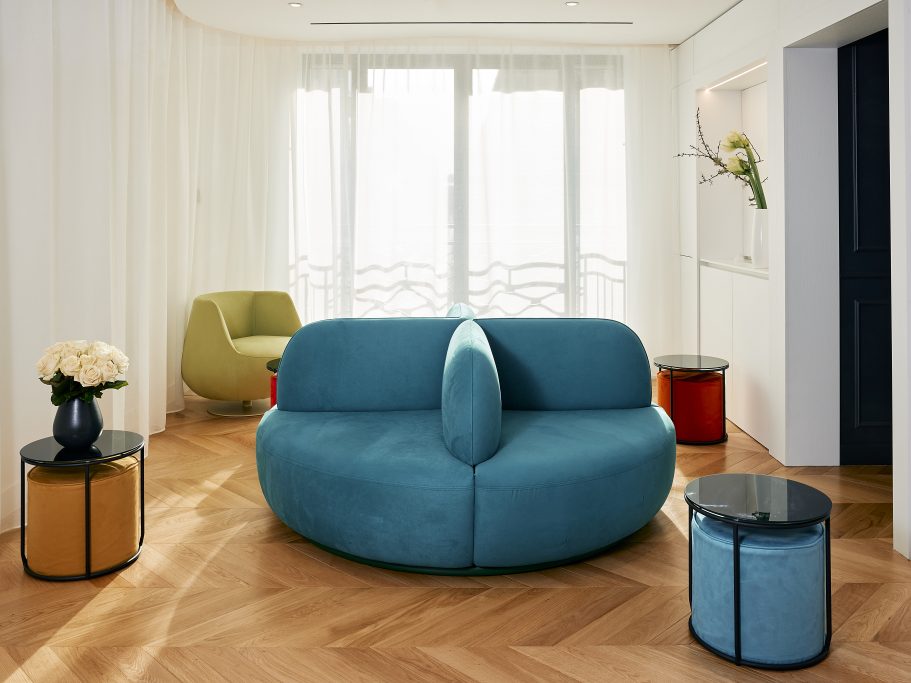 At number 128 of Faubourg-Saint-Honoré, after two years of work, Sothys is reopening the completely renovated brand's global showcase. Pushing the doors of 128 Faubourg-Saint-Honoré, inaugurated in 1985, is to discover the excellence of the Sothys universe. An exceptional place in the heart of the 8th arrondissement of Paris, elegant and refined, which offers a moment of well-being for body and mind, as well as responsible beauty, respectful of the skin and the environment.
On the grind floor, visitors will be welcomed by touch screens, illustrated care rituals, unique polysensory experience at the scent bar… Two intimate spaces are dedicated to personalized cosmetic diagnosis with tailor-made prescription and make- up.
On the second floor, Salon 128 offers a holistic experience to the rhythm of nature and the opportunity to taste the herbal teas from the Sothys Gardens, before diving into the world of skincare.
The care area combines the inimitable cachet of Haussmann with the softness of an airy veil in a peaceful and warm atmosphere. Alone, as a couple or with friends, the Parisian suites adapt to anyone's desires for an exceptional moment combining sensoriality, efficiency and a personalized approach to care.