As summer seems far away already, it is time to start looking into the next escapes – and looking back into summer adventures. Mine included a fantastic week-end at Lausanne Palace, in Switzerland; a place steeped in history, which has hosted royals, artists, businessmen and politicians through the decades . Located in the heart of Lausanne and commanding a magnificent view of Lake Geneva and the Alps, the hotel benefits from an idyllic situation, at the centre of Lausanne's cultural life, shops and restaurants.
HotelLausanneluxury hotelSwitzerlandThe Lausanne PalaceTravel
As someone who is passionate about beautiful hotels, the Lausanne Palace had been on my bucket list for years – after I first went for drinks at the beautiful lobby bar, the Bar 1915 , a long time ago: even before I started The Parisian Eye, back in 2012… The bar is named after the opening year of the hotel, and sets the tone for the grandeur of the hotel with its marble columns, central chandelier and comfortable sofas all around. Just what you need for a welcome drink while waiting for your room to be ready, after a 4 hour train ride from Paris – or a 45 minute drive from Geneva airport.
After sipping on champagne at Bar 1915, I was quickly escorted to my room where I was enchanted to discover and rush on my balcony, which made me realize why the Lausanne Palace is so much sought after and recommended as prime location in Lausanne: a breathtaking panoramic view over Lake Geneva and the Alps, which conveys a unique atmosphere mixing luxury and know-how.
The 140 rooms, including 44 Junior Suites and Suites, of the Lausanne Palace have all been uniquely and individually decorated. All rooms, from 30 to 170m2, have their own charm and elegance – and mine was no exception. In addition to the beautiful decor of my spacious Lake View room, the best part to enjoy this summer week-end definitely was the private panoramic balcony. Especially with the welcome champagne bottle that was sent upstairs, in addition to the fruits and delicious chocolate that were waiting for me with a gorgeous flower arrangement… It's all about the details indeed !
The Lausanne Palace, besides hosting the international jet set for a century, is also quite praised by the locals in Lausanne. One of the reasons for this probably is the diverse dining options that are available, making it a destination of choice for the locals: the hotel boasts no less than 4 restaurants and 4 bars. For breakfast and on a dinner occasion, I had the pleasure to try the Le Côté Jardin: entirely dedicated to the flavours of the South, it offers a buffet and a wide range of dishes to choose from. It also features a vast panoramic terrace to enjoy the summer time, which I enjoyed while trying the breakfast buffet on my first morning there – featuring every kind of baked good that you can imagine, as well gorgeous fresh fruit, fresh meats and cheeses, and à la carte eggs.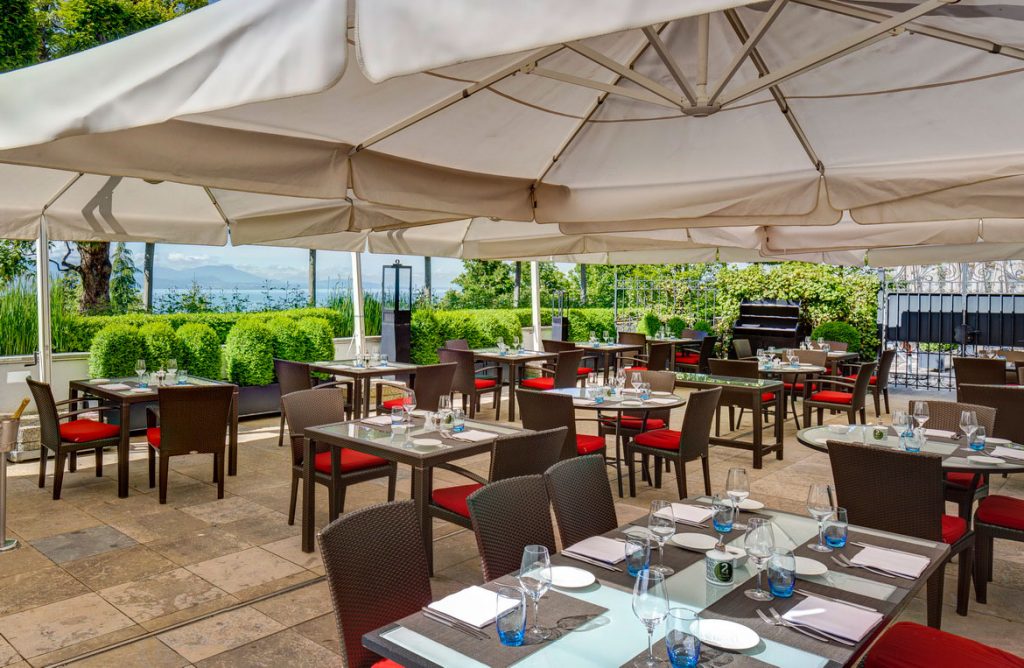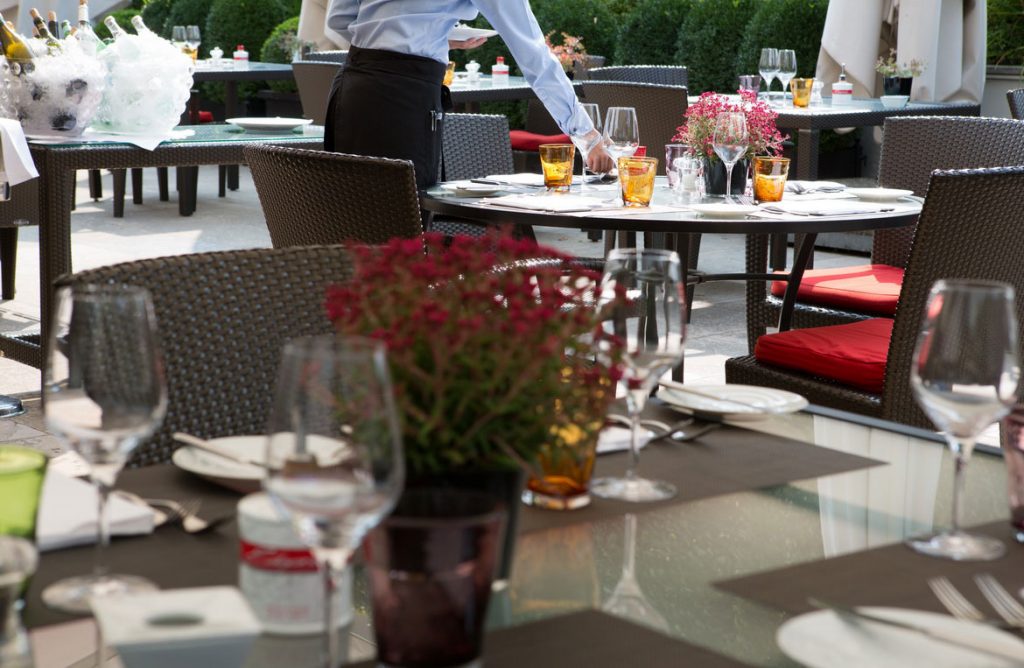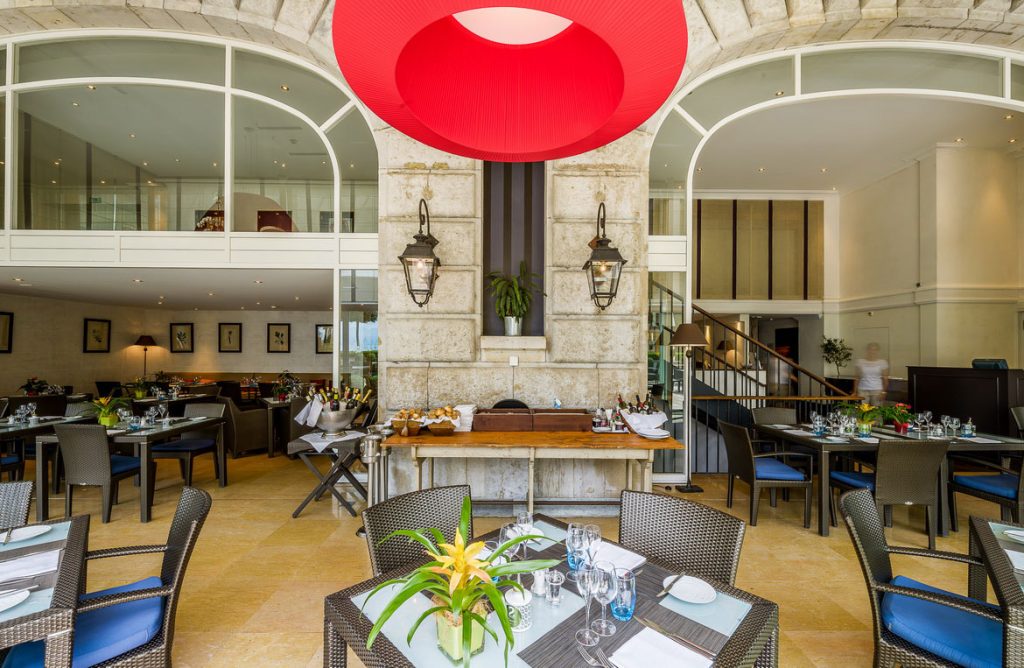 On the entertainment side, the Lausanne Palace is home to the CBE Concept SPA, a peaceful 2100 sqm haven which offers an extensive range of treatments. Dedicated to body care, the CBE offers programs focused on traditional and ancient spa therapies. The CBE offers 21 treatment rooms,the Yogi Booster Bar, a fitness room, an indoor swimming pool, a jacuzzi, a sauna, a hammam, as well as a Hair Spa by Aveda. I even got to try an aquagym session, which was a lovely experience mainly with locals, as the SPA is open to both guests and local visitors.
Definitely a landmark of the city, the Lausanne Palace not only offers a great location with beautiful views, it also stands out with a very professional and caring staff. Highly recommended for an unforgettable stay in Lausanne !
The Lausanne Palace
Rue du Grand-Chêne 7, 1003 Lausanne
+41 21 331 31 31
info@lausanne-palace.ch