A bold case, a chic design: the Music Box by Lanson will sure find its way to many celebrations for the 2017 festivities.
Thanks to its metal construction, a unique lid system and the Lanson Micro-Perforation Crosses on the bottom of the cabinet, the Lanson Music Box acts as a sound amplifier.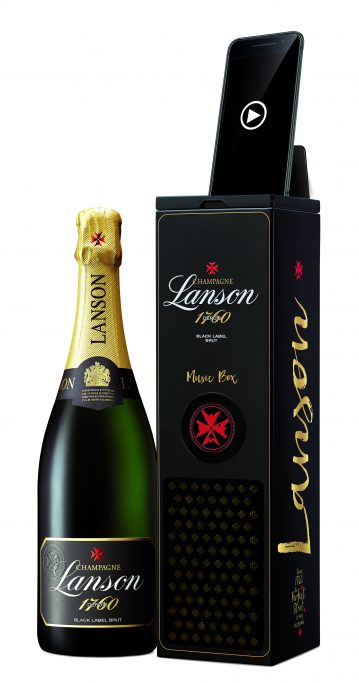 The lid opens to accommodate any smartphone: the guarantee to be able to play everyone's favorite music wherever you want, while tasting champagne in a fresh and elegant style.
In short, the perfect gift for a beautiful holiday season!