Around its famous glass roof and green wall, the building now accommodates 3000 sqm. of premium offices, a restaurant and an ultra-modern concept store. The latter is dedicated to New Yorker KITH, world benchmark of streetwear fashion.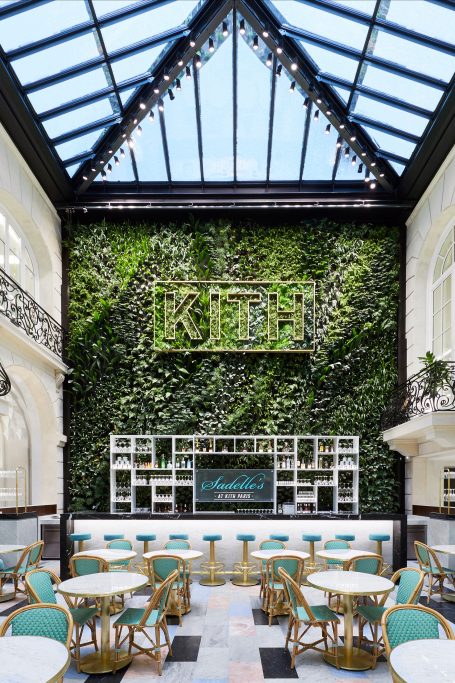 In the heart of the Parisian golden triangle, the Pershing Hall was, from 1917, the residence of the general Pershing. The place then became the seat of  the American Legion, before becoming, in 1998, a sumptuous 5 star hotel. This story is now sublimated in a project at the outcome of which the place, totally renovated, kept its Haussmannian elegance as well as its glass roof and its green wall.
The investment fund MARK, together with its French operating partner Stepling, made this change possible.
At the start of 2020, several  works made it possible to reposition the whole space, with several purposes over 2850 sqm. Architects Didier Drummond and DH Liberty designed and supervised the whole project.
The building now hosts on the ground and first floors a KITH boutique, a New York brand of high-end streetwear. The ground floor also hosts a restauration space, which KITH entrusted to New York-based brunch brand Sadelle's. This experience destination, representing 1,500 sqm. in total, surrounds the glass roof and the green wall which became a sensation when the hotel opened.
On the four other floors of the building, Stepling has developed office spaces. With their own entrance, these offices with a total volume of 1350 sqm., unfold around an interior courtyard bordered by a vertical garden.