In 1818, Madame Clicquot invented the first known blended rosé champagne. A real innovation, re-creating the rosé champagne of the time. She had an audacious new vision in which color, taste, and aroma were vital to the quality. So she broke with accepted norms, and re-created the process of making rosé champagne.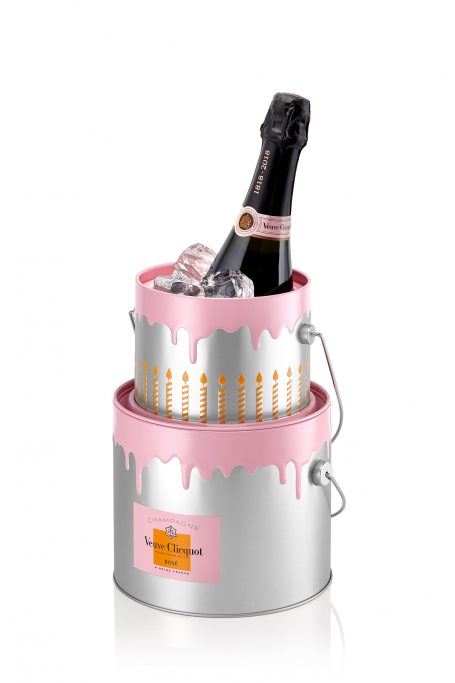 Rosé champagne at the origin
Originally, the rosé champagnes were tinted using an elderberry preparation. But this method of coloring was not satisfactory for Madame Clicquot, an inspired cellar master. She once said: "Our wines must flatter both the palate and the eye." She had a bold vision of color, taste and aroma, essential to quality. That's why she shook the codes by re-creating the process of making rosé champagne.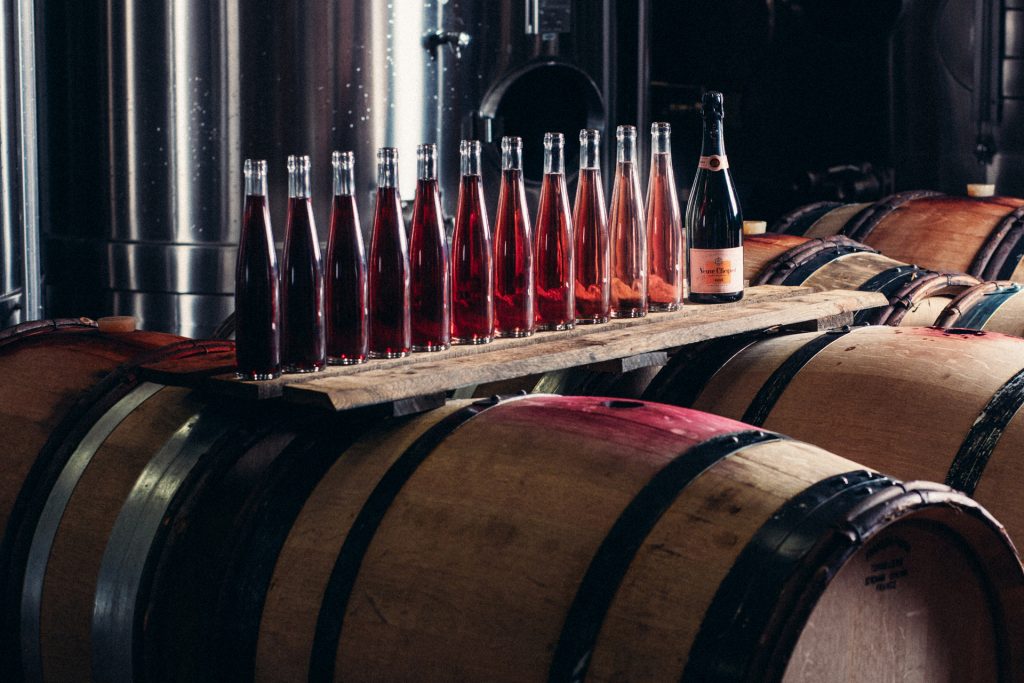 Rosé champagne by Madame Clicquot
Madame Clicquot was very fond of red-wine grape parcels from the Bouzy region of Champagne, and she elaborated her own red wine from the area. Inspiration struck, and in 1818 she decided to blend this with her still white wines. The result was a stronger rosé champagne, with definite character. Her talent in re-creation gave us the first known blended rosé champagne: Veuve Clicquot Rosé!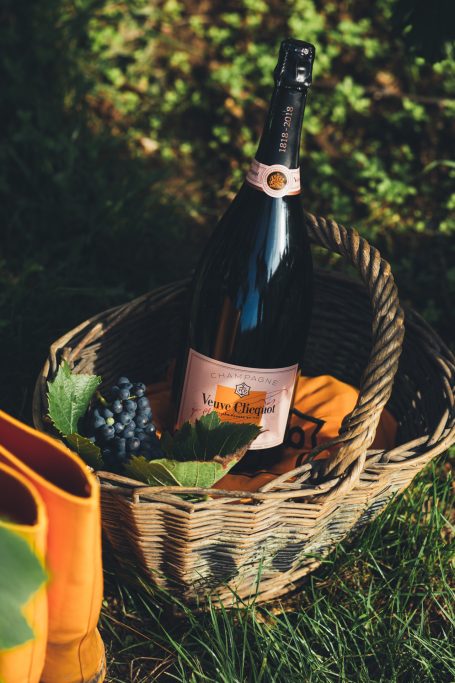 Rosé champagne by Veuve Clicquot today
Today, as in 1818, Veuve Clicquot Rosé is a fine example of our House's blending savoir-faire. Cellar Master Domonique Demarville and his team of experts select excellent quality red wines and still wines from some of the most sought-after vineyards in Champagne, to find the flavors and characteristics that perfectly express the Veuve Clicquot Rosé style.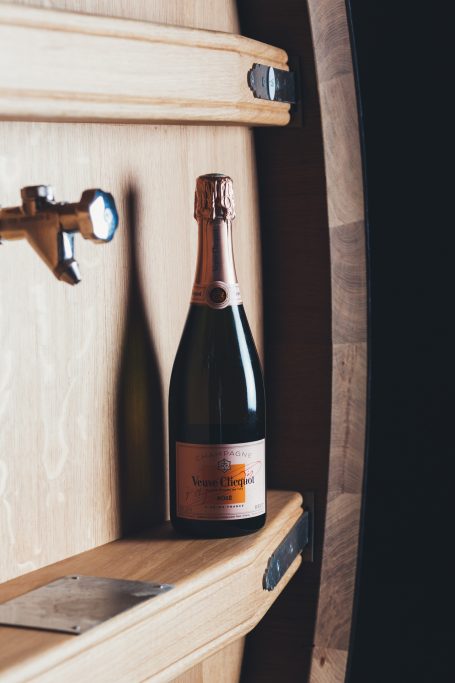 The Veuve Clicquot Birthday Cake
To celebrate in style and as deserved, the Veuve Clicquot Birthday Cake is the perfect present, and a joyful, stylish way to celebrate a birthday or anniversary this year: presented as a gourmet dessert, it turns into an ice bucket, containing a bottle of Veuve Clicquot Rosé. And anyone gets a chance to personnalize it!