As Watches  and Wonders 2021 go on, CHANEL presents its capsule collection "CHANEL ELECTRO", with graphic codes borrowed from Electro culture.
The J12 Electro edition is presented in four initial Fine Watchmaking creations, echoing the music genre that offered a radically original reflection of the night-time world and ambience within which it developed in the 1990s: electronic music moved beyond the bounds of music to generate an authentic aesthetic culture. Performance became all-encompassing, a sensory, graphic experience that transcended sound. Inseparable from the venues where it evolved, Electro culture developed into a fully fledged artistic genre.
J12 ELECTRO STAR
While the J12 ELECTRO STAR may appear to be illumined solely by the éclat of baguette-cut diamonds, its lines are braided along their length and circle the wrist with sapphires in a variety of hues. Finished in black, the Calibre 12.1 with which this watch is fitted boasts a weight that is also set with a circular gradation of colored sapphires.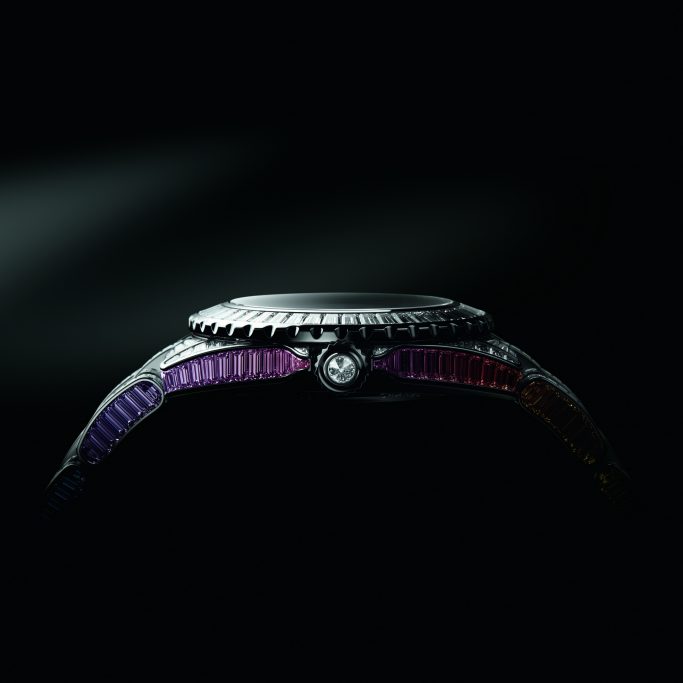 J12 XRAY ELECTRO CALIBER 3.1
Fitted with the Calibre 3.1, the J12 X-RAY has 12 baguette-cut sapphires indicating the hours with points of color. This gradation of shades echoes the exquisite refinement of the bezel, which for this occasion forsakes diamonds in favor of the color spectrum of 58 sapphires. A numbered limited edition of 12.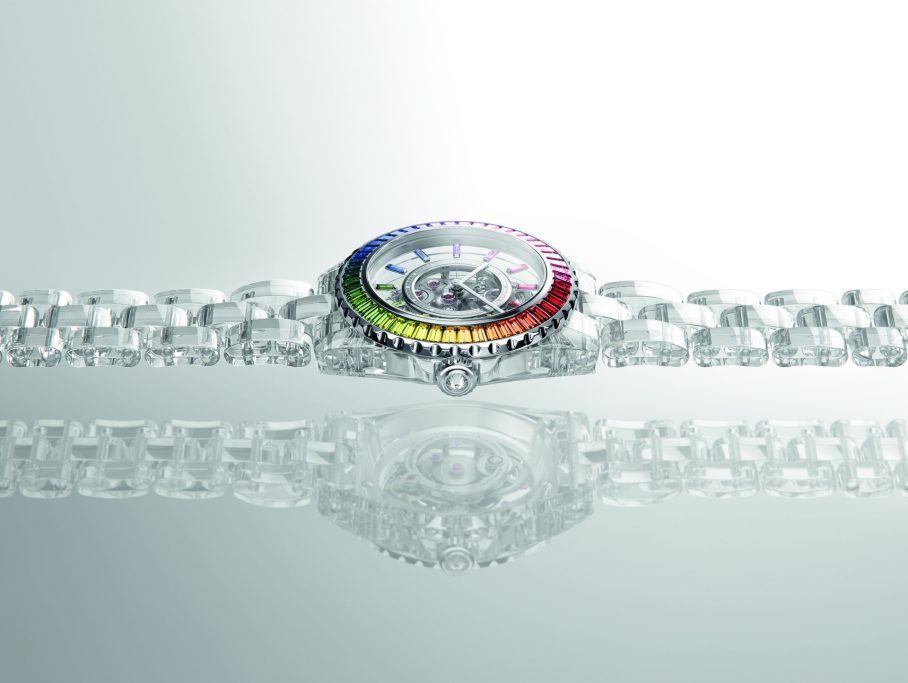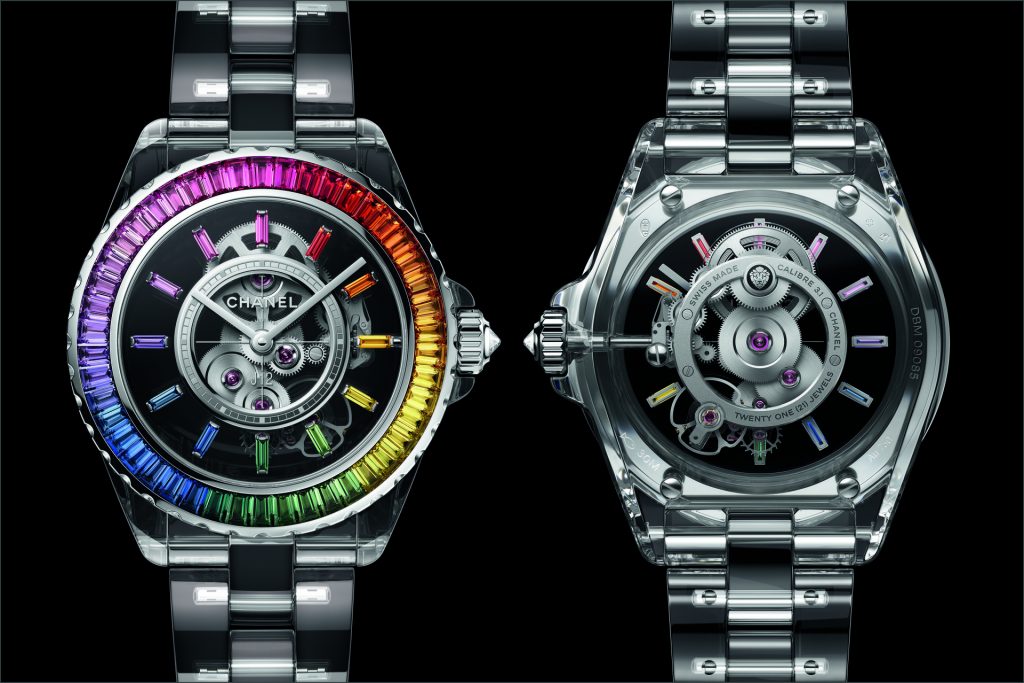 J12 ELECTRO DREAM
The J12 ELECTRO DREAM, available in 2 versions in black and white ceramic, merges these 12 colors in an unbroken circular gradation of sapphires that gleam on the bezel. This color palette is echoed on the dial by 12 baguette-cut indicators.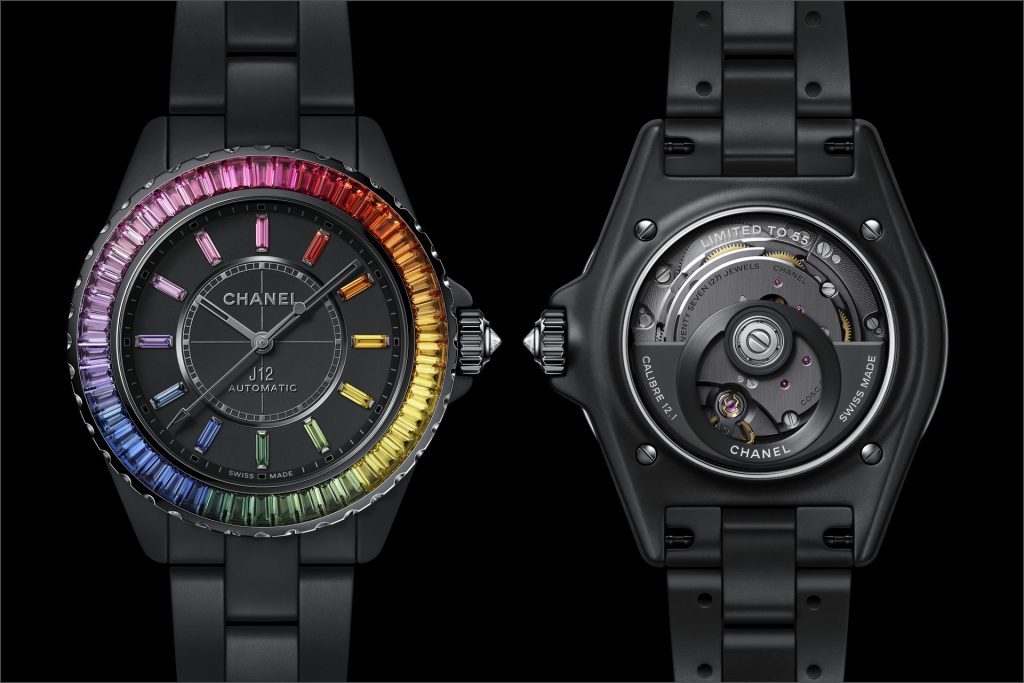 J12 ELECTRO BOX
A black lacquer box opens to reveal a polyptich of twelve J12s. The composition vibrates to the rhythm of a 12-beat gradation of color. An inseparable ensemble forming a unique creation, the J12 ELECTRO BOX is a concept imagined as a "performance".