At Watches and Wonders 2021, Jaeger-LeCoultre celebrates the Reverso by releasing the most complicated timepiece ever presented in this emblematic collection. The Reverso Hybris Mechanica Calibre 185 is the result of over six years of development, combining key areas of savoir-faire at Jaeger-LeCoultre with innovative new astronomical indications.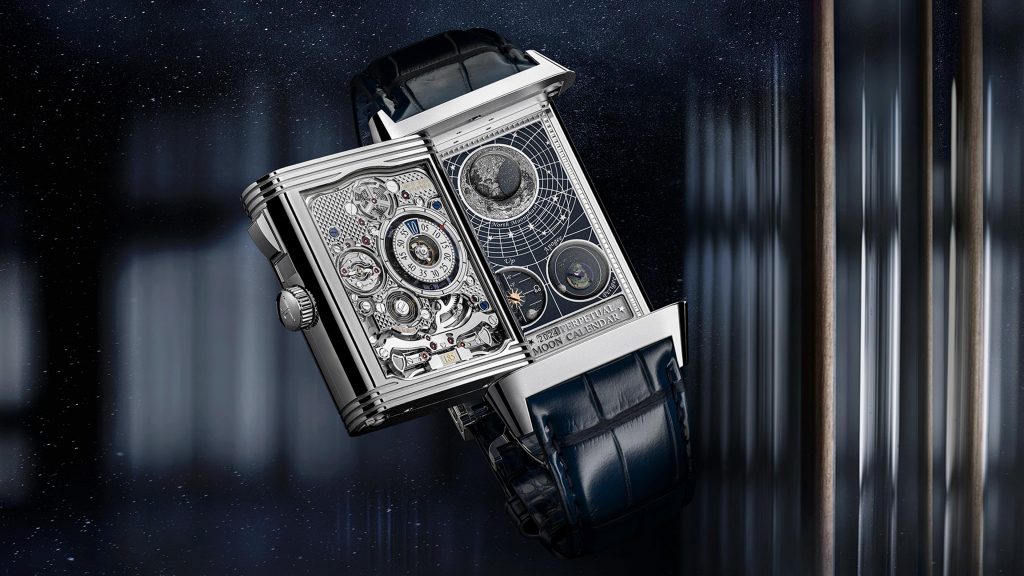 It is the world's first wristwatch with four functioning display faces. By incorporating three displays of lunar information on the interior face of the iconic Reverso cradle (the synodic cycle, the draconic cycle and the anomalistic cycle), the Hybris Mechanica Quadriptyque can predict the next global incidence of astronomical events such as supermoons and eclipses — the world's first wristwatch to provide such a deep reading of the cosmos. 
Having a multitude of complications in a watch is pointless unless they can be legibly and comprehensibly displayed, and the watch can be reasonably worn. Liberated by the unique design of the iconic Reverso, Jaeger-LeCoultre has created a world's first: a double-faced case continuously driven by the in-house Calibre 185, and a double-faced cradle with indications synced and updated by the primary movement every day at the stroke of midnight by an ingenious mechanical system proprietary to Jaeger-LeCoultre. 
The Jaeger-LeCoultre Reverso Hybris Mechanica Calibre 185 comes in an exceptional presentation box with a built-in mechanism that allows the wearer to quickly and intuitively set all the calendar and astronomical displays of the watch after a period of being unworn.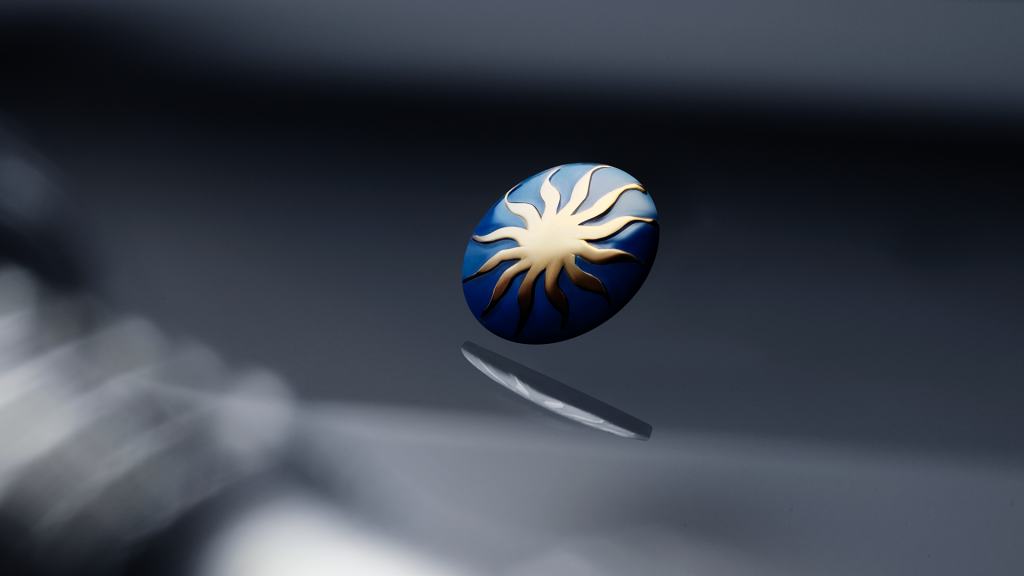 A two-position crown on the side of the box is used to first set the number of days that have elapsed since the watch was last worn. With the Quadriptyque set within the correction support frame, the box corrector crown can then be extended to its second position and wound to rapidly bring the watch to the current date for all calendar and astronomical indications. There is no risk of overcorrecting the watch or damaging the movement, since the entire process is controlled by the box corrector mechanism. 
The latest timepiece in the Hybris Mechanica series took six years of research and development. It was made possible only through the 188 years of innovation and expertise accrued within the workshops of La Grande Maison. With the Reverso Hybris Mechanica Calibre 185 Quadriptyque, Jaeger-LeCoultre reasserts its position at the apogee of mechanical watchmaking and reaffirms its dedication to expanding the boundaries of horological knowledge.