For the fourteenth consecutive year, Guerlain will welcome its new exhibition, listed in the FIAC Private Itinerary, from October 21 to November 14, 2021, at the house's flagship store on the Champs-Élysées in Paris.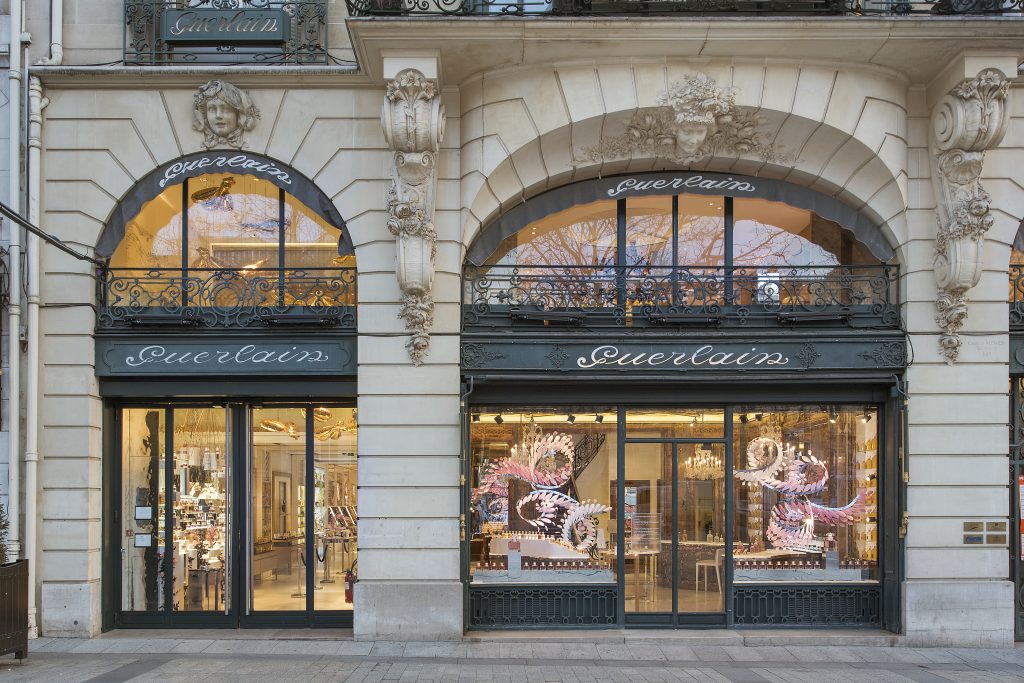 Since its creation, Guerlain has encouraged new avant-garde forms and artistic innovation, and this year invites the public to an unprecedented exhibition
which explores the question of materiality in art.
Artisans of the sensitive, artists draw from their flesh to give substance to their emotions, their ideas, their commitments. In this exhibition, the medium, raw material, sometimes natural, organic, mineral, artificial, industrial or digital is transformed, diverted, sublimated … To deliver to the world perceptible and lasting hint of their critical thinking and their imaginary.
From raw material to virtual material, the exhibition which brings together sculptural works, paintings, photographs, installations, but also NFT certified digital works (Non Fungible Token *) specially made for the exhibition, offers to take a look at the potential of these creative territories, through a journey that
extends over the three levels of Maison Guerlain.
The NFT works presented will later be sold at the benefit of the Good Planet Foundation, chaired by Yann Arthus-Bertrand.