Back in 2020, Ruinart unveiled its second skin case, a disruptive alternative to the traditional Champagne boxes. Eco-designed, entirely made of paper, it embodies a new gesture, a disruptive materiality and a design adapted to a committed art of living. The house's magnums of champagne now also come with this innovative case, as Ruinart asked artist Antonin Anzil to work on the second skin case of 20 magnums of Ruinart Blanc de Blancs.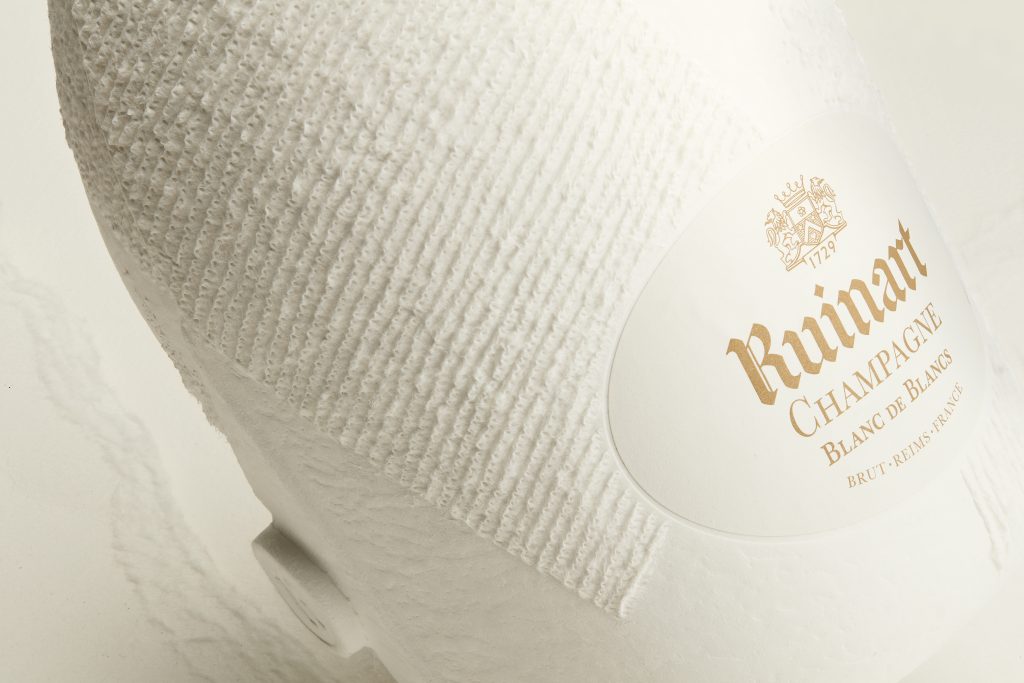 He carved a representation of the historic vineyard of the House, located in Taissy, on the Montagne de Reims. Meticulously, by lifting a tiny part of the thickness of the paper at the tip, the artist creates relief; forms and patterns appear, and little by little a universe of paper is created. On the white surface emerge interior landscapes, maps, singular patterns. Some seem marked by the decorative arts, recalling the patterns of hangings or tapestries, as others refer to landscapes …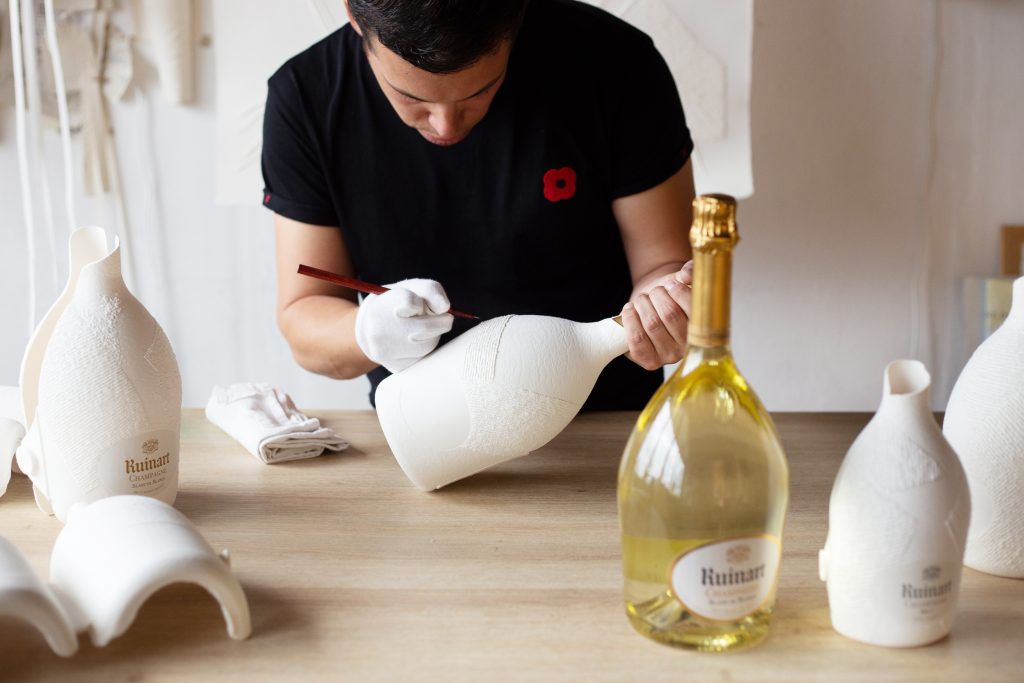 Each bottle thus affirms Maison Ruinart's attachment to a more eco-responsible art of living through the vision of committed artists.
This edition of 20 unique pieces is only available at Maison Ruinart, in Reims.